Roy Moore Takes A Page from Trump's Playbook: Ilhan Omar 'Should Go Back to Somalia From Whence She Came'
Roy Moore, the embattled former Alabama judge who is again running for Senate following a narrow loss in 2017, sounded off on Muslim Congresswoman Ilhan Omar Wednesday morning, ripping a page directly from the president's playbook.
"President Trump was right, she should go back to Somalia from whence she came," Moore wrote in a series of tweets.
The language is nearly identical to that of President Donald Trump, who in recent months has made racially-charged comments about Omar and other minority members of Congress.
"Why don't they go back and help fix the totally broken and crime infested places from which they came," Trump said in a July 14 tweet.
He was referring to the so-called "Squad," a group of progressive, outspoken freshmen Democrats comprised of Minnesota's Omar, New York's Alexandria Ocasio-Cortez, Michigan's Rashida Tlaib and Massachusetts' Ayanna Pressley. All four women are U.S. citizens and only Omar, a Somali refugee who came to America as a child in the 1990s and is a naturalized citizen, was born abroad. She and Tlaib are the first Muslim women to serve in Congress.
Moore continued, saying he supported the recent passage of a resolution by the Alabama Republican Party advocating for Omar to be expelled from Congress for, in part, making past anti-Semitic tropes about U.S. support for Israel.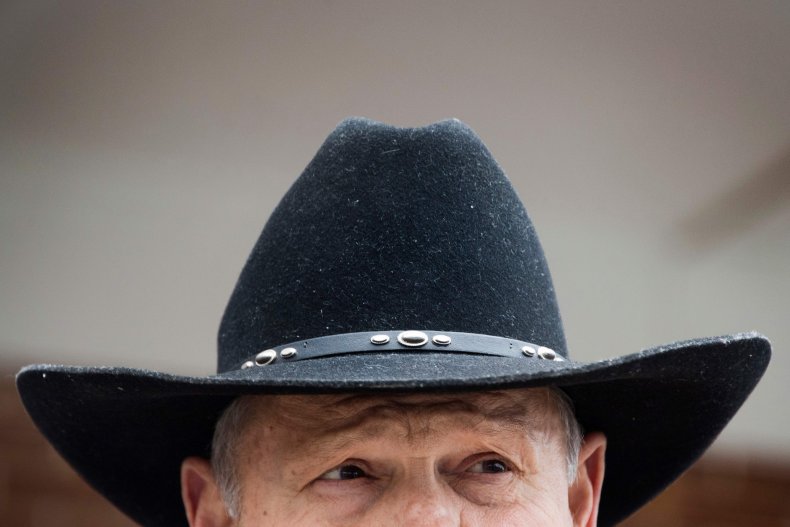 "Omar, an avowed muslim, is a sworn enemy of Israel, has accused our military of war crimes. While in Congress she has been accused of numerous sexual relationships," Moore wrote. "I have been married to my wife, Kayla, since Omar was 3 & fought for my Country in Vietnam over 10 years before O was born. I fully support the resolution of the Alabama Republican Party asking Congress to expel Omar under Article 1 Section 5 of the US Constitution, I was sworn to defend after my graduation from the United States Military Academy at West Point."
Omar and Tlaib were recently barred from entering Israel by the prime minister as part of a congressional delegation, reigniting tensions and divisions about the Israeli-Palestinian conflict that has plagued the Middle East region for decades. It was revealed in a divorce filing by a female doctor in Washington, D.C., on Tuesday that her husband, a well-known political consultant, allegedly left her for Omar. The congresswoman denied the allegations she split up a marriage and stated she has not separated from her husband, with whom she has three children.
Omar shot back via Twitter over the resolution calling for her expulsion, telling Alabama's GOP group that if they sought to "clean up politics, maybe don't nominate an accused child molester as your Senate candidate."
Moore lost to Democratic Senator Doug Jones by less than two percentage points — or a little more than 20,000 votes — in 2017 in a special election to replace Jeff Sessions, who at the time was tapped by Trump to be attorney general.
During the campaign, several women came forward with allegations that when they were underage teenagers, Moore, in his 30s at the time, engaged in sexual misconduct with them. The accusations proved fatal for the former state supreme court judge, despite Alabama being a conservative stronghold.
Although initially defending him back in 2017, Trump and Republicans have since distanced themselves from Moore. His renewed election hopes for 2020 will only do "a disservice to all conservatives across the country," said Donald Trump Jr., the president's eldest son, the day after Moore announced his decision to run.