Rudy Giuliani Bragged to Trump Allies He Has Made Millions of Dollars Since President Took Office: Report
Rudy Giuliani boasted that he has made "millions of dollars" since President Donald Trump's election in conversations with the commander-in-chief's allies, according to Washington Post sources familiar with his remarks.
The president's personal lawyer also bragged about having access and a close friendship with Trump, according to a source described as a "senior U.S. official who interacted with Giuliani" that spoke to the Post.
The sources spoke to the Post on condition of anonymity to relay details of the internal discussions.
In a 2018 meeting with someone described as a "prominent Ukrainian political figure," Giuliani was allegedly "pushing for business" and portraying himself as someone "close to the White House," according to a person that the Post said was in attendance.
The former New York City mayor was not hired by the "political figure," but the anonymous source who reportedly attended the conversation told the Post: "He was pushing for business, and his pitch was, 'I'm close to the White House, I'm close to Trump. If you want to get in there, I'm your guy.'"
Newsweek contacted Giuliani for a response to the reported allegations, but did not receive a response by time of publication. The White House has also been contacted for comment.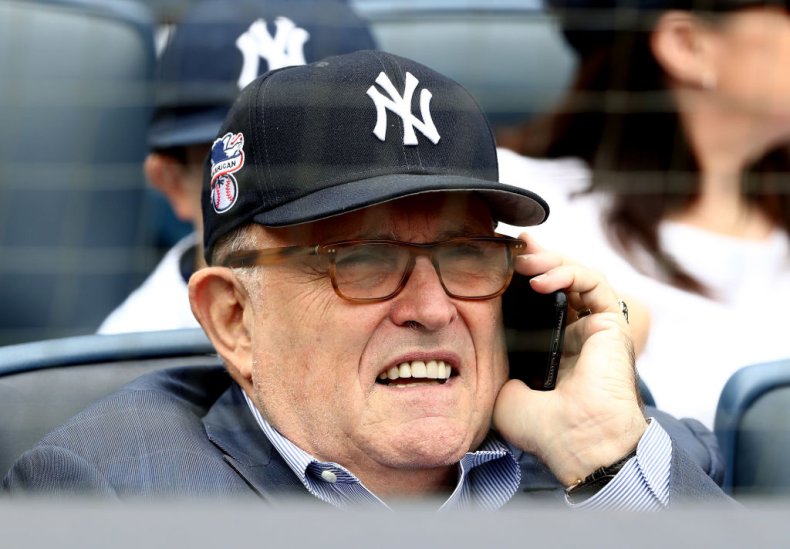 In late November, Giuliani denied seeking a business opportunity in Ukraine and said he was "paid zero" after The New York Times and Washington Post reported he had been "in talks" to receive payment for representing Ukraine's top prosecutor as he sought dirt on former Vice President Joe Biden.
Responding to the story, the president's lawyer tweeted: "NYT #FAKENEWS: I did NOT pursue a business opportunity in Ukraine, as they misrepresented. I could have helped them recover $7B in stolen money, but I didn't. Was paid ZERO."
In October this year, Reuters revealed that Giuliani was paid $500,000 for working on behalf of a company founded by Lev Parnas, the Ukrainian-American indicted over campaign finance charges.
Giuliani has been a central figure of the ongoing impeachment inquiry, with the House Intelligence Committee releasing the lawyer's phone records in its impeachment report last week.
It was reported last week that Giuliani was in Ukraine but refused to reveal the reasons for his travel as the House investigated Donald Trump's alleged efforts to pressure the country into announcing investigations into political rival Joe Biden and his son Hunter by withholding military aid.
Reports have since claimed that Giuliani is on a "dirt-digging" trip in Kyiv in an attempt to get damaging information on the Bidens and any details that could undermine the ongoing impeachment inquiry.
Republican congressman for Florida, Matt Gaetz, said the president's personal lawyer's visit to Ukraine was "weird" in an appearance on ABC News' This Week on Sunday, but suggested Americans give Giuliani the "benefit of the doubt" because of his role in New York after the 9/11 attack.