Rudy Giuliani Says Trump Associates Shouldn't Expect Pardons With Mueller Report Now Filed
Rudy Giuliani said in an interview published Tuesday that President Donald Trump wasn't planning on pardoning anyone now that special counsel Robert Mueller had submitted his report.
Giuliani, a former prosecutor who was once the mayor of New York City and is now Trump's lawyer, spoke with the New York Daily News on Sunday. Asked about potential pardons, he said, "No one should expect a pardon. "[Trump] is not focused on that, and it's not going to happen."
The Daily News pointed out that the former mayor had told the paper last summer it was possible that Trump would issue pardons upon the completion of the Mueller investigation.
A number of Trump associates—including former campaign chair Paul Manafort, former national security adviser Michael Flynn and former adviser George Papadopoulos—were indicted in the Mueller probe. Manafort has been sentenced to more than seven years in prison for crimes that included tax evasion, failure to report foreign lobbying, witness tampering and providing false information to a bank to get better loan terms. None of these crimes touched on the main point of Mueller's investigation.
As it stands, neither Congress or the public has seen the full report, but only a four-page summary of its contents from the attorney general. Barr wrote that Mueller did not find evidence that either Trump or his associates conspired with the Russian government to sway the 2016 election in Trump's favor. Regarding obstruction of justice, Barr wrote that Mueller's report "does not conclude that the President committed a crime, it also does not exonerate him." Barr wrote that neither he nor Acting Attorney General Rod Rosenstein found enough evidence to pursue criminal charges of obstruction of justice.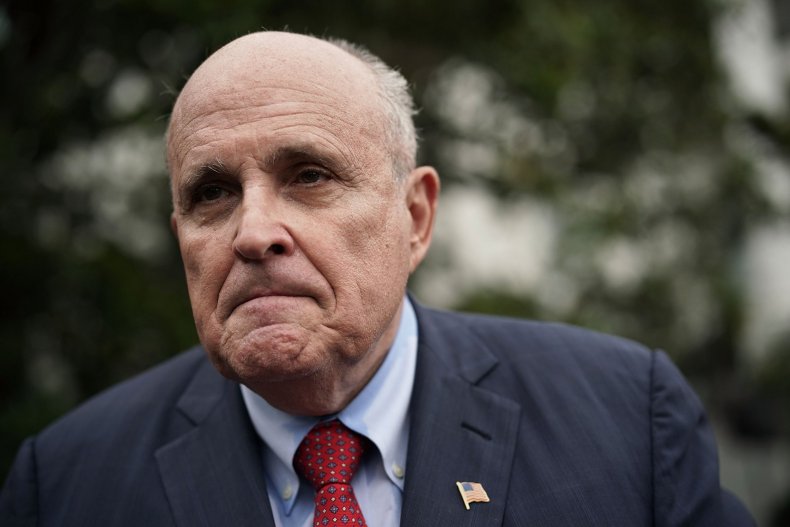 Giuliani told the Daily News that the report's refusal to exonerate Trump was a "cheap little shot," but—in a different interview—he expressed happiness with the finding that nobody in the Trump circle had worked with Russia. In a live-streamed Monday conversation with another Trump lawyer, Jay Sekulow, Giuliani said he had worried that someone in the campaign's orbit could have secretly worked with the Kremlin.
"It would not have been impossible for somebody on the campaign to have done something, and the president wouldn't know. I was always afraid of that," Giuliani said. "Because I ran a campaign and I ran a city. And people did some things that were wrong. I didn't know about it. I didn't want them to.
"So I'm really glad they put that in there because it removes any question about any kind of involvement with Russians."