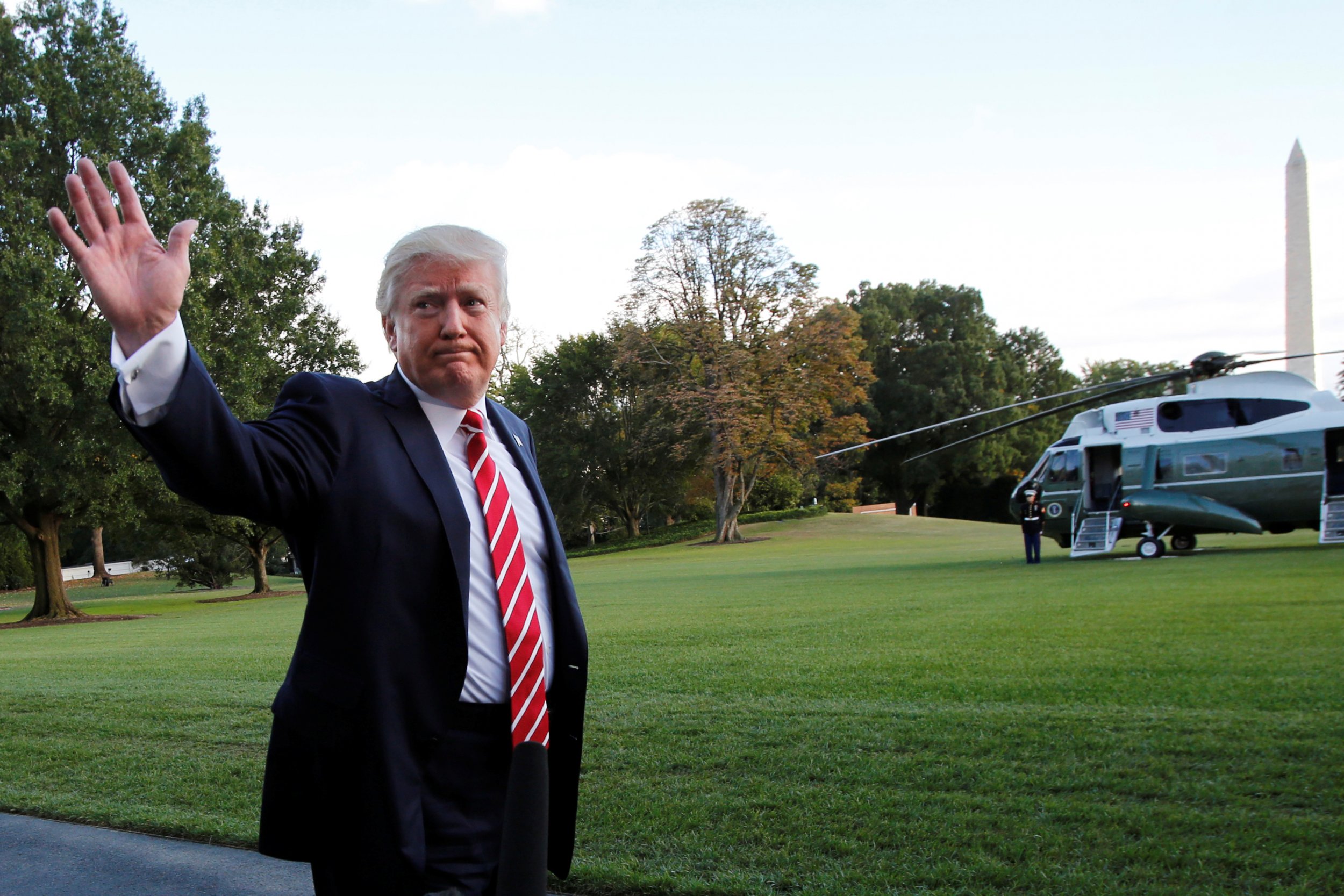 Donald Trump's comments about the NFL are starting to make Rush Limbaugh feel nervous, the conservative radio host said on his show Wednesday.
Limbaugh, who has previously expressed his concern about Trump's tweets, made his feelings on the president's interference in the ongoing NFL protests clear on his show.
"There's a part of this story that's starting to make me nervous, and it's this: I am very uncomfortable with the president of the United States being able to dictate the behavior and power of anybody. That's not where this should be coming from," he said.
"Trump is continually tweeting; I know what he's doing, and I understand why he's doing it, and his motives are pure; don't misunderstand. But I don't think that it is useful or helpful for any employee anywhere to be forced to do something because the government says they must," Limbaugh added.
Limbaugh's comments came after Trump tweeted on Wednesday suggesting NFL Commissioner Roger Goodell was demanding players stand for the national anthem, following a number of players taking a knee to protest police brutality against African Americans.
"It is about time that Roger Goodell of the NFL is finally demanding that all players STAND for our great National Anthem-RESPECT OUR COUNTRY," Trump tweeted, in comments that prompted the NFL to issue a statement explaining Goodell had made no such demand.
Several weeks ago, more than 200 NFL players knelt during the anthem, in peaceful protests that prompted ire from the president.
Last weekend, Vice President Mike Pence backed up Trump's opinion. Pence walked out of a Colts game after players from the San Francisco 49ers knelt during the anthem in a display orchestrated by Trump.
"I left today's Colts game because @POTUS and I will not dignify any event that disrespects our soldiers, our Flag, or our National Anthem," Pence wrote after he left the game.
His tweet was followed up by a message from the president, who said: "I asked @VP Pence to leave stadium if any players kneeled, disrespecting our country. I am proud of him and @SecondLady Karen."
But Trump's ongoing tweets about the NFL protests are clearly beginning to cause concern among more conservative personalities such as Limbaugh, while those who back the protests have hit out at the president for his controversial comments on the issue – including suggesting teams fire players who kneel for the anthem.