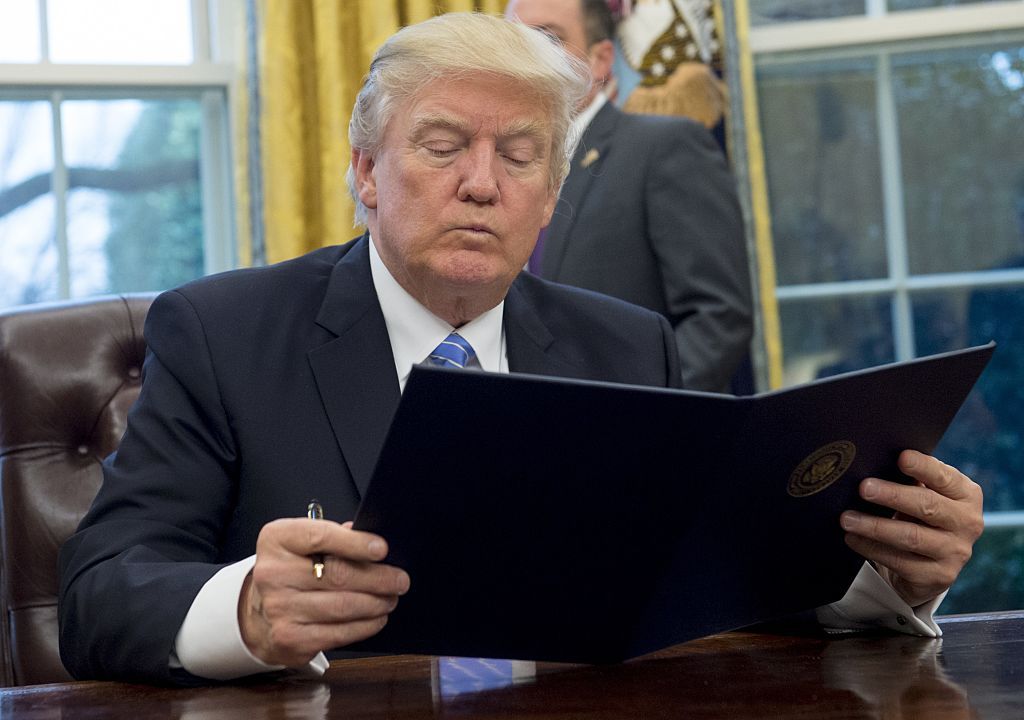 President Donald Trump told Dallas Cowboys general manager Jerry Jones he'd found a policy from the NFL that dictates players must stand for the national anthem, according to reports.
Last month, Trump urged owners of NFL teams to fire any player that protested during the national anthem, a message which backfired when the numbers of players kneeling and linking arms increased.
But on Sunday, Jones emphatically announced that any players from his team who "disrespected" the national anthem by not standing would not play. "If there's anything that is disrespectful to the flag, then we will not play," Jones said after the Cowboys' 35-31 defeat to the Green Bay Packers.
Following other teams protesting the national anthem, Trump reportedly called Jones and repeatedly implored him to prevent the Cowboys from kneeling. On Sunday, Jones spoke about his conversation with the president and revealed how he had advised him on the NFL rules.
Related: Was Mike Pence's NFL Walkout Just a PR Stunt?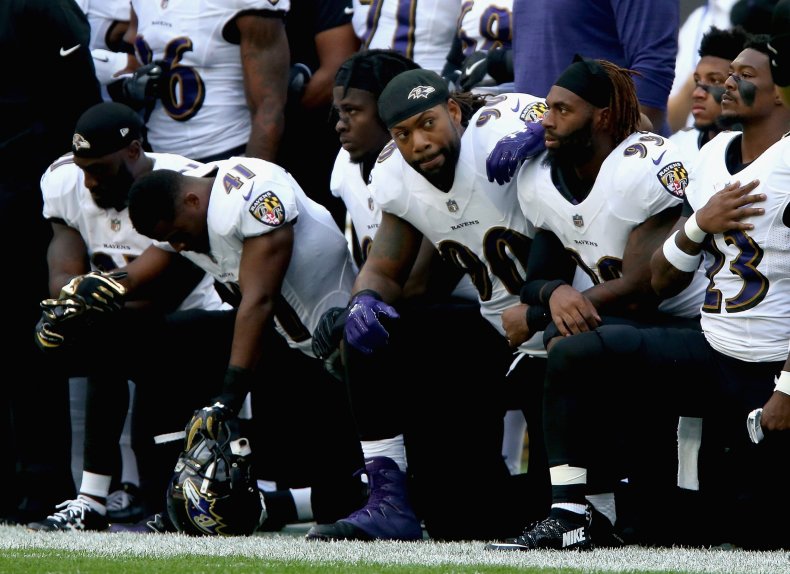 According to Brandon George of The Dallas Morning News, Jones said part of their conversation was "about an NFL policy in game operations manual that dictates players stand for the national anthem."
Trump said to Jones: "This could have all been resolved." The NFL rule book may not mention the national anthem, but the game operations manual certainly does.
Speaking to Sports Illustrated, an NFL spokesperson said: "The national anthem must be played prior to every NFL game, and all players must be on the sideline for the national anthem. During the national anthem, players on the field and bench area should stand at attention, face the flag, hold helmets in their left hand and refrain from talking. The home team should ensure that the American flag is in good condition. It should be pointed out to players and coaches that we continue to be judged by the public in this area of respect for the flag and our country. Failure to be on the field by the start of the national anthem may result in discipline, such as fines, suspensions and/or the forfeiture of draft choice(s) for violations of the above, including first offenses."
The NFL is not considering fining players or teams who choose to kneel, link arms or remain in the locker room during the national anthem, the spokesman added.
Despite Jones claiming Trump had informed him of this rule, the president didn't seem to have this view when tweeting, for he said on September 24 that the "NFL should change policy" to force players to stand.
Uncommon Knowledge
Newsweek is committed to challenging conventional wisdom and finding connections in the search for common ground.
Newsweek is committed to challenging conventional wisdom and finding connections in the search for common ground.