Russian authorities are accused of abducting a pro-Ukraine official from Enerhodar, an occupied city near Ukraine's Donbas region, as fighting continues.
Since Russia launched its invasion of Ukraine in late February, the Kremlin has faced allegations of human rights abuses and cracking down on dissent, arresting some people who have voiced opposition to or protested the "special military operation," which Russia said is intended to liberate the Donbas region, an area of Ukraine known for having a separatist movement.
The Zaporizhzhia region, home to Enerhodar, is an area of Ukraine bordering the Donbas region. Russia took control of the city in March, during the early weeks of the invasion, and has held it ever since, even as the Russian military has suffered losses in other parts of Ukraine.
Enerhodar Mayor Dmytro Orlov wrote in a Telegram post on Tuesday that Russian forces arrested a key member of the city government last week.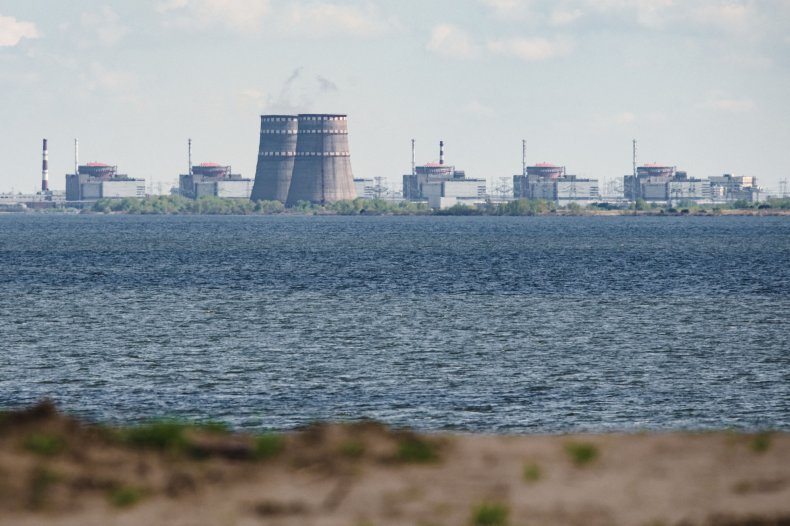 Russian troops allegedly abducted Yormolenko Borys Heorhiyovych, a local official known for his pro-Ukraine stance, at his municipal workplace "five days ago," Orlov wrote in the translated Telegram post. Before his alleged capture, he served as the head of the communal property department of the Enerhodar City Council.
"They came straight to his workplace and took him into the unknown," Orlov wrote.
He added that Heorhiyovych is an "elderly man" who has unspecified health problems, and he has allegedly been held in captivity for nearly a week.
Specific details about the capture—including where Heorhiyovych was allegedly taken, the condition he was in and what prompted the alleged capture remained unknown on Tuesday, and Russian authorities have not made any comment on the allegations.
Newsweek reached out to the Ukrainian and Russian defense ministries for comment.
Russian forces first took control of Enerhodar on March 7, according to the Baltic News Network. Before the war, the city had a population of about 50,000 people. The city is known for being home to the Zaporizhzhia power plant, the largest in Europe.
Russia has faced other allegations of potential human rights abuses in the occupied city in recent weeks. Last week, Orlov alleged that members of the military have thrown Ukrainian workers into the basement and that at least a dozen employees have so far been affected.
In March, when Russian and Ukrainian troops battled for control over Enerhodar, experts expressed concerns that the fighting could cause damage to a nuclear reactor, but the plant has so far avoided any reported major damage.