Torture in Russia Becoming 'Government Policy,' Warns Disbanding NGO
Torture in Russia is becoming part of the government's policy, the head of a disbanded anti-torture organization warned Sunday.
Sergei Babinets, the head of the Russian Committee for the Prevention of Torture, announced that his organization is disbanding after the government labeled it a "foreign agent." It is the latest indication of Moscow violating human rights at home and through its invasion of Ukraine.
In a Telegram post, Babinets wrote that he did not want to continue to work under the label, which he described as "an insult and slander," from the Russian government, according to a report from The Moscow Times.
"Despite the obvious importance of our mission, the authorities have been trying for many years to portray it as foreign and harmful," he said in his post, according to the newspaper. "The authorities are sending a signal that torture is becoming [or has already become] a part of government policy."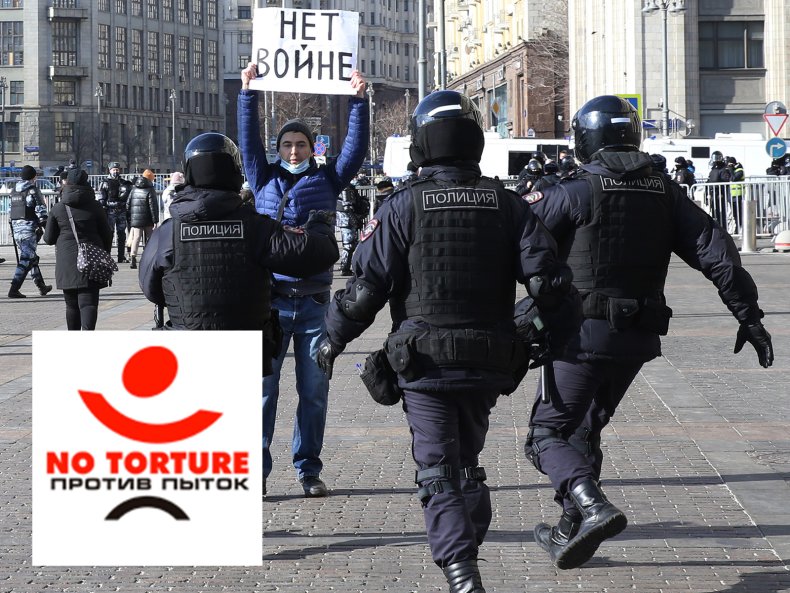 In Russia, the "foreign agent" label is often used against organizations, journalists, and opposition members accused of being funded by foreign governments. Those who carry the label may be subject to penalties or other constraints, according to the Times.
The committee, founded in 2000, has advocated for justice against Russian authorities accused of torture, particularly in Chechnya, which is viewed as a particularly authoritarian region in Russia where the group has faced security concerns, according to a 2016 report from The Guardian.
Their work had been made more difficult by the Russia-Ukraine war as thousands of Russians have been arrested for protesting the invasion that was ordered by Russian President Vladimir Putin in late February, Babinets said in a March interview with the organization Civil Rights Defenders.
"Currently, the work of the Committee is facing more and more obstructions, and human rights are practically seen as an 'enemy's value,'" he said at the time.
The organization's press secretary Natalia Kurekina, in the same interview, warned of "alarming" violence from police against those engaged in anti-war demonstrations, including "ill-treatment" and beatings. She added the government's crackdown on the independent media has made it more difficult to publicize this information.
It's the latest sign of the Russian government potentially cracking down on human rights. According to data from OVD-info, an organization that tracks the number of arrests in Russia, at least 15,451 protesters have been arrested so far since the conflict began.
The Russian military has also faced allegations of human rights abuses in Ukraine, including attacks targeting civilians, including on kindergartens and hospitals.
Russia was also suspended from the United Nations' Human Rights Council in April. The following day, Moscow revoked over a dozen human rights organizations in the country.