One day after Russia was suspended from the United Nations' Human Rights Council, the country's Ministry of Justice has revoked the registration of over a dozen international human rights organizations.
The 15 expelled groups, including Human Rights Watch (HRW) and Amnesty International, were "excluded due to the discovery of violations of the current legislation of the Russian Federation," the Justice Ministry said, according to Reuters.
The decision also came hours after reports on Friday that Russia had attacked a train station that contained civilians in the Ukrainian city of Kramatorsk, killing dozens and injuring at least 100 more, according to Ukrainian officials.
"HRW has been working on Russia since the Soviet era, when it was a closed totalitarian state," Human Rights Watch tweeted on Friday. "We found ways of documenting human rights abuses then, and we will do so in the future."
HRW said that Russia did not give explanations of specific violations but said that the decision was likely linked to the group's recent reporting on human rights in Russian-occupied regions of Ukraine.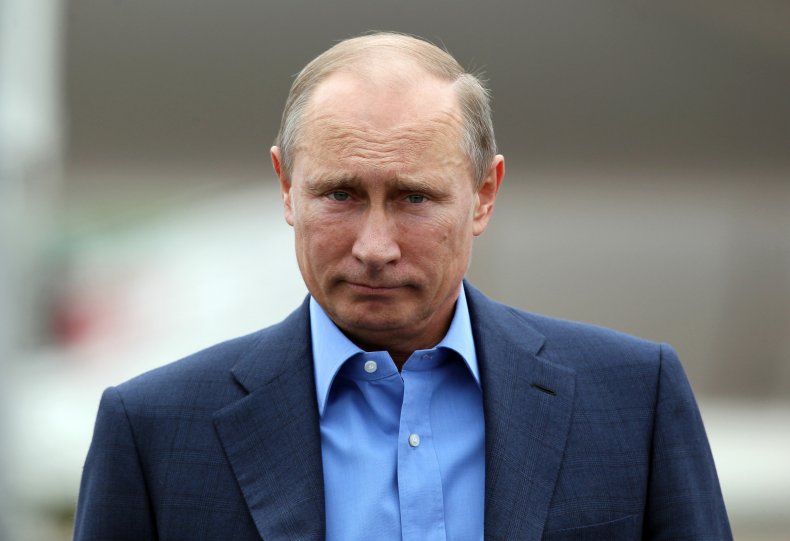 Russia closed the local offices of HRW and Amnesty International, along with other organizations including the Friedrich Naumann Foundation for Freedom, the Friedrich Ebert Foundation, the Aga Khan Foundation and the Wspolnota Polska Association, according to The Moscow Times.
"Amnesty's closing down in Russia is only the latest in a long list of organizations that have been punished for defending human rights and speaking the truth to the Russian authorities," Amnesty International Secretary General Agnes Callamard said in a statement.
"In a country where scores of activists and dissidents have been imprisoned, killed or exiled, where independent media has been smeared, blocked or forced to self-censor, and where civil society organizations have been outlawed or liquidated, you must be doing something right if the Kremlin tries to shut you up," Callamard added.
Reuters reported that three of the groups are U.S.-based, nine are from Germany, along with one each from Britain, Poland and Switzerland.
Earlier Friday, Newsweek reported that Chinese officials said that the U.N. suspending Russia from its Human Rights Council would likely only "add fuel to the fire" and would not help de-escalate the situation. Ninety-three nations voted in favor of suspending Russia, while 24 voted against and 58 abstained.
That suspension came days after Ukrainian officials reported that civilians were believed to have been executed by Russian forces in Bucha, Ukraine, which sparked widespread condemnation of Russia as Moscow claimed the attack was staged by Ukraine and that Russia was not involved in the killings.
Update 4/8/22, 6:30 p.m. ET: This story has been updated with additional information.