Vladimir Putin Accuses Ukraine of 'Terror' in Crimea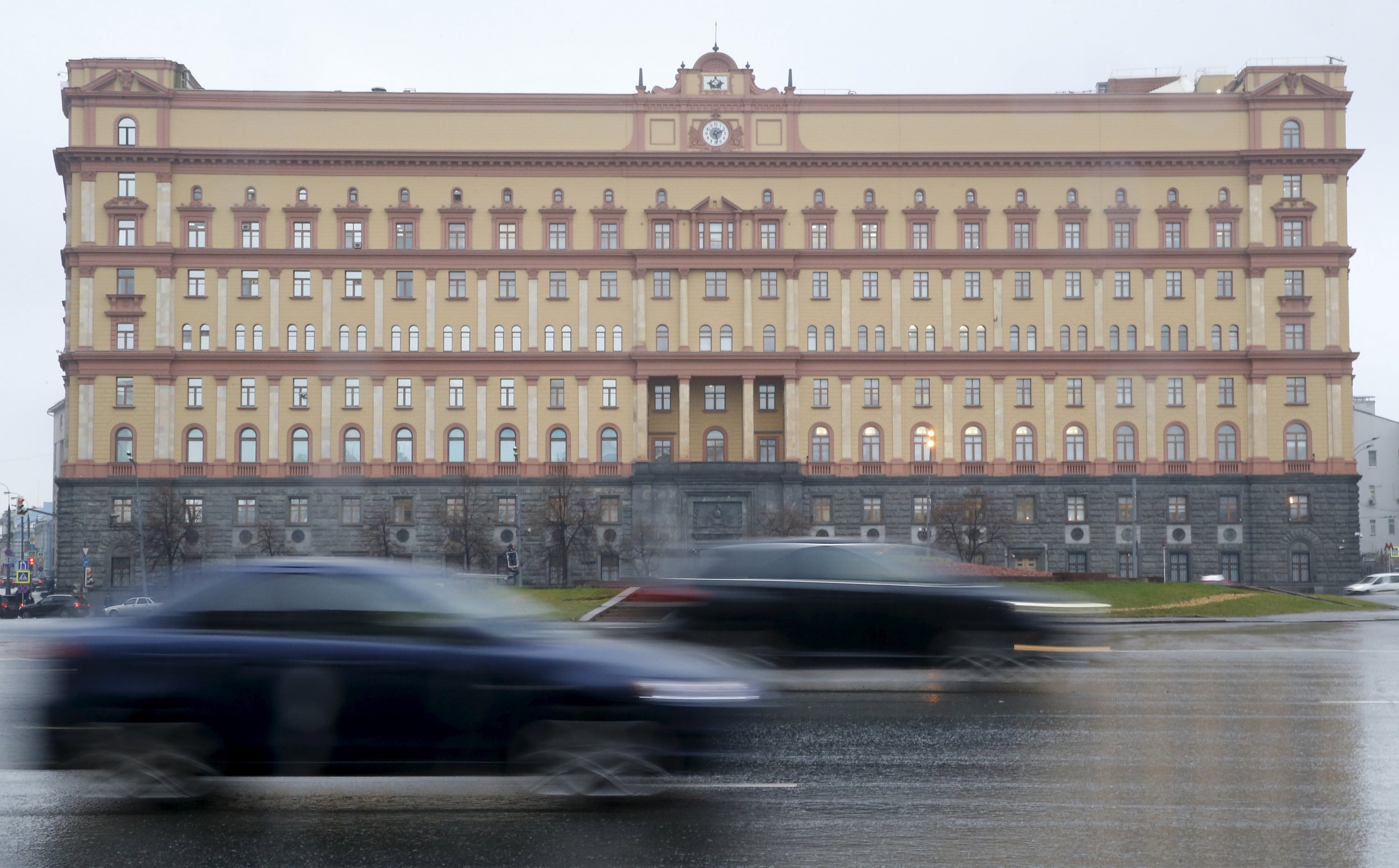 Updated | Vladimir Putin accused Ukraine of adopting "terror" practice Wednesday, after Russian security services claimed Ukraine had attempted an attack on Crimea, state news agency RIA Novosti reported.
Crimea was annexed by Russia from Ukraine in 2014 and is internationally recognized as occupied Ukrainian territory. Moscow considers it part of the Russian Federation, however, and it has de facto control over the peninsula. Over the last week, Ukraine has reported a spike in Russian military activity in Crimea.
Russia's federal security service (FSB) accused Ukrainian intelligence of orchestrating an attack on Crimea on its website Wednesday, although an aide to Ukraine's security intelligence chief immediately dismissed the allegations.
The FSB announced that it had clashed with militants in the city of Armyansk in Crimea on Sunday, arresting a group of them, during which an FSB agent was killed. Later, authorities found 20 homemade explosives in the militants' possession, as well as landmines and other arms, although the FSB did not produce any names of casualties, arrested suspects or any evidence of the items discovered.
The agency accused Ukraine's security services of seeking to attack "critically important infrastructure" in Crimea, in a bid to "destabilize the socio-political situation in the region" ahead of next month's parliamentary elections in Russia. Putin said it would be "meaningless" to continue diplomatic peace talks with Ukraine, Germany and France next month and said he would not leave the incident "unanswered".
The advisor to the director of Ukraine's security services dismissed the FSB's accusations and told Russian news agency Interfax that Ukraine was not looking to take Crimea back by force.
Two out of the three border crossings from Ukraine's Kherson region and Crimea were closed over the last few days for unclear reasons; they have since been reopened.
This story was updated to include Vladimir Putin's comment.