Russian opposition leader Alexei Navalny has been transferred to a prison hospital in a colony notorious for its brutality, where accounts by former inmates describe routine beatings and even fatalities.
Russia's federal prison service (FSIN) on Monday transferred the critic of President Vladimir Putin from the IK-2 prison colony in Pokrov to the hospital at IK-3, which is also in the Vladimir region, east of Moscow.
International concern is building over Navalny's health, which is reportedly deteriorating in the third week of a hunger strike in protest of not receiving the medical treatment he is demanding.
But his allies have warned people not to be fooled by the FSIN's assurances that Navalny was in better hands at the new facility. This is backed by accounts from former inmates of brutality at the colony, which was built in 1956 as a labor camp.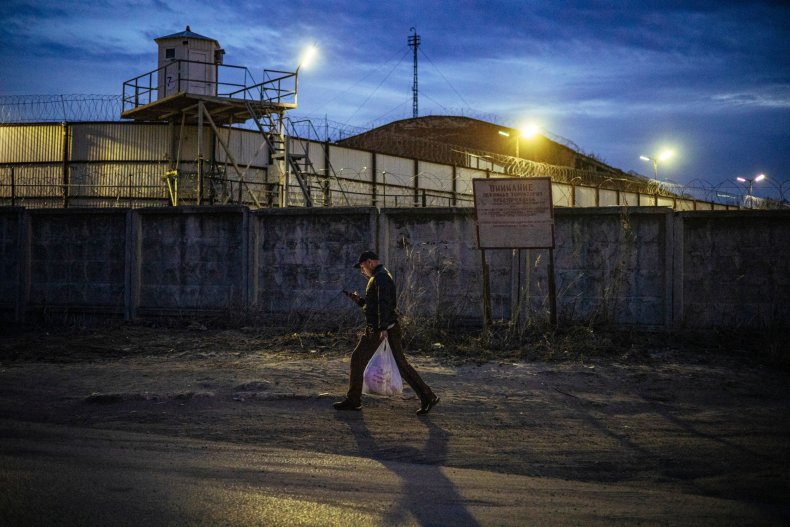 Dmitry Demushkin, who served a sentence for a conviction for extremism, told the independent Russian-language media outlet Open Media, that the hospital at IK-3 offered little medical expertise on hand and inmates would do anything to avoid being treated there, "even when they were dying."
"They were usually taken there to be broken," he said. Another former prisoner, Dmitry Mudrichenko, described the conditions of the hospital as akin to those of a "concentration camp," reported Open Media, which reported other cases of brutality there.
Among them was ex-inmate Artur Hakobyan, who told the independent TV station Dozhd in October 2018 that the beatings at the colony started as soon as he arrived and that inmates "would refuse treatment" to avoid going to the hospital.
Meanwhile, accounts given to the news outlet Daily Storm in 2018 described how the duties of hospital orderlies were carried out by prisoners in cooperation with the prison authorities.
The outlet said inmates would be sent to the hospital not to be treated, but to be punished and forced to give confessions to other crimes that law enforcement agencies could not prove.
The newspaper Novaya Gazeta told the story in 2018 of one prisoner, Gor Hovakimyan, whose official cause of death was given as pneumonia.
However, his family lodged a criminal complaint after discovering he had broken fingers and toes, the Kremlin-critical paper reported. A case was launched against a doctor in the hospital, who was acquitted of wrongdoing. A court has however overturned the verdict and has sent his case for review.
Leonid Volkov, considered to be Navalny's right-hand man, said the facility the Kremlin critic had been transferred to was a "torture concentration camp, not a hospital."
In a Telegram post, he said that the motive for his move was to "hide him away from his lawyers and to cut him off from communication" before rallies in his support, which are scheduled to take place on Wednesday across the country.
"Please stop writing that Navalny has been transferred to the hospital," tweeted Maria Pevchikh, from Navalny's Anti-Corruption Foundation (FBK). She said it was "just another colony...where even more cruel torture" takes place.
A tweet from Navalny's account said that his transfer was simply for "prominent headlines" and that he was in a colony where "doctors are still not allowed to see him." Newsweek has contacted the FSIN for comment.
Navalny is serving a two-and-a-half-year jail term after his suspended sentence for a 2014 embezzlement charge was switched to a jail term due to a breach of his parole conditions while being treated in Berlin for Novichok poisoning.
The Kremlin was blamed for the attack but has denied responsibility.