Russia Gets Two More Allies In Its Plan for Syria as U.S. Strategy Increasingly Questioned
Russia has secured the support of two more regional allies in its efforts to end the eight-year civil war in Syria as the United States' own approach has increasingly come under scrutiny.
Speaking Wednesday to the state-run Tass Russian News Agency, Russian special envoy to Syria Alexander Lavrentyev described recent talks with Lebanon and Iraq as having "been held in a benevolent and friendly atmosphere." He said that both countries "commend the efforts made by Russia in recent years to maintain the unity of Syria, their neighbor country" and "have reaffirmed their interest in the continued Russian efforts on Syrian regulation."
"The attitude of both countries' leadership regarding Russia is very positive. At the same time, as it was stated during the talks, both Beirut and Baghdad want to maintain their partnership with the USA and the West, without undermining their relations with Russia," Lavrentyev added.
Furthermore, he revealed that leaders from both Arab countries bordering Syria "stated that they would send representative delegations to Kazakhstan's capital, where an international meeting on Syria will be held in late July." The news was confirmed in separate readouts released by the Iraqi and Lebanese governments.
Lebanese President Michel Aoun "thanked Russian President Vladimir Putin for his interest in Lebanon" and noted that Beirut's participation did not preclude independent talks with Damascus in resettling over a million Syrian refugees currently in Lebanon, according to his office. Meanwhile, Iraqi Prime Minister Adil Abdul-Mahdi "expressed his thanks and appreciation for the positions of President Putin in support of Iraq and his pride in the development of relations and satisfaction of the common desire to expand them in all fields," as cited by his own office.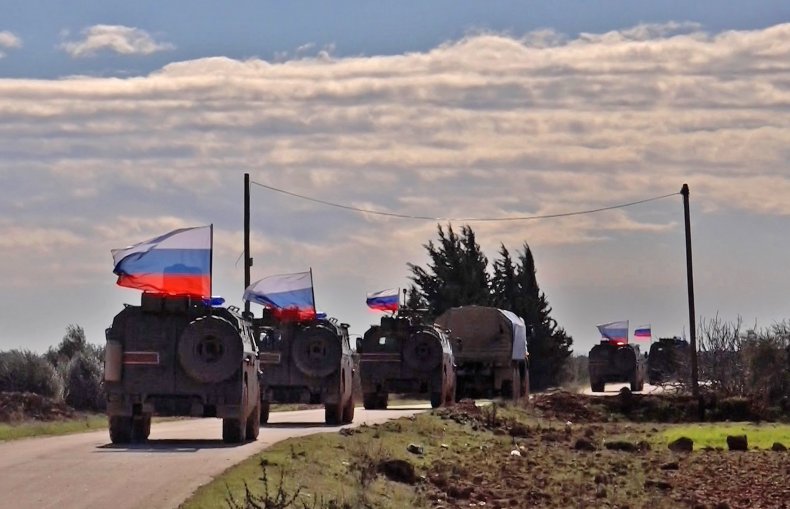 Lebanon and Iraq's relationship with Syria were complex even before the outbreak of the rebel and jihadi uprising of 2011. Syria played a pivotal role in ending Lebanon's own civil war in 1990 and held extensive control over Beirut's political system before being expelled amid an uprising in 2005, while Damascus' relationship with Baghdad—marked by decades of rivalry under Saddam Hussein—actually improved the following year, as a new Iraqi government took over in the wake of the 2003 U.S. invasion.
Lebanon and Iraq have extensive ties to Syria's main regional supporter, Iran, as well, though opposition parties in both countries have also expressed deep criticism of the Islamic Republic's growing regional influence. Still, influential Lebanese and Iraqi Shiite Muslim movements joined Tehran in backing Damascus when Syria's civil war broke out and battled Islamist forces at home too as regional instability erupted in the following years
Despite maintaining links with Iran and Syria, Lebanon and Iraq have also managed to keep up relations with the U.S., which has regularly warned of Iranian influence in both countries and has accused the Syrian government of war crimes. Though the U.S. supported the uprising against the Syrian government and has continued to call for Syrian President Bashar al-Assad to step down, Lebanon and Iraq have largely stood by him, fearing the fallout of further volatility in neighboring Syria.
The Syrian military has since regained large swathes of Syrian territory, especially following Russia's 2015 intervention. Moscow and Tehran have formed a strategic alliance also involving Damascus and Baghdad and supported, to some degree, by Beirut. With the Islamic State militant group (ISIS) largely defeated and battles between the Syrian government, opposition and jihadi forces largely isolated to the country's northwest, Russia has sought to further bring Lebanon and Iraq on board to bolster a joint effort to end the war.
Turkey, the last major supporter of Syrian rebels, joined Russia and Iran in 2017 to form a trilateral peace process based largely in the Kazakh capital of Astana, since renamed Nursultan. While the U.S. has mostly dismissed this framework in favor of an oft-stalled process based in Geneva, Washington's shifting Syria strategy has repeatedly generated frustration from friends and foes alike.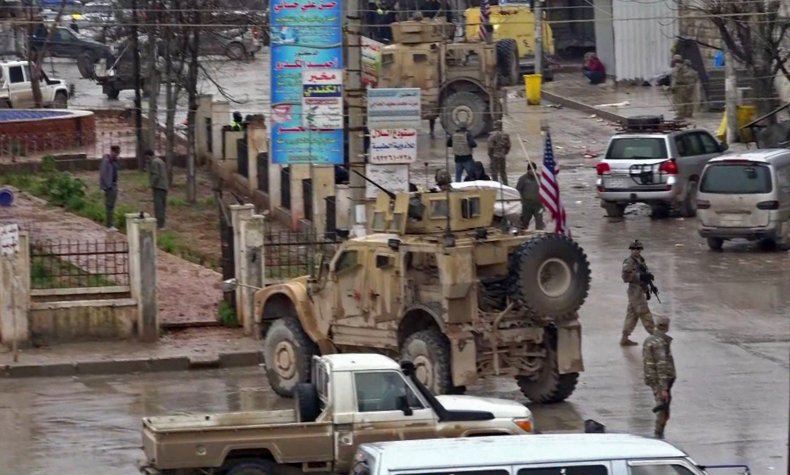 Around the time of Russia's entrance in the Syrian conflict, the U.S. officially teamed up with a mostly Kurdish faction known as the Syrian Democratic Forces to fight ISIS. The move signaled a departure from backing an increasingly Islamist opposition that included elements aligned with Al-Qaeda, which still claimed a presence in the final rebel bastion of northwestern Idlib province.
The Syrian Democratic Forces have alternately fought with and against the Syrian government throughout the conflict, but are top foes with U.S. ally Turkey, creating awkward situations in which Pentagon-backed Kurds have clashed with once-CIA-backed rebels. The U.S. military's Syria mandate was based solely on battling ISIS, but President Donald Trump's advisers have resisted against his plans to withdraw, citing fears of an imminent Turkish offensive against Kurds and the spread of forces said to be under Iranian command.
Robert Ford, the former U.S. envoy to Syria, called the U.S. approach "hard to explain" in an interview Wednesday with Turkey's official Anadolu Agency. "Is it to fight Daesh? Or is it to help, promote a Kurdish Autonomous district in Northeastern Syria," he asked. "Or is it to resist Iranian encouragement?"
At the same time, the Syria-Russia-Iran coalition has accelerated calls for an immediate U.S. pullout from the war-torn country. Lebanon has also further pushed back against Washington's characterizations of the Hezbollah movement as a terrorist organization and Iraq—where rocket attacks have repeatedly targeted military facilities known to host U.S. troops—has warned the Trump administration that it would not allow its country to be used as a platform for potential military action against Iran as regional tensions flare.