Russia is "likely" trying to build "a significant stockpile" of air-launched cruise missiles (ALCMs) for use in strikes this winter on Ukraine, according to the United Kingdom's Ministry of Defense (MoD).
In a Saturday intelligence update, the MoD wrote that the intended targets for these winter attacks could be Ukrainian infrastructure.
Prior to the MoD's assessment, reports have stated that Russian President Vladimir Putin's armed forces have expended a large amount of missiles while struggling to produce more of the weapons.
The Institute for the Study of War, a U.S.-based think tank, said in a Wednesday analysis of the war that both Ukrainian and Russian sources have said the Russian defense industrial base faces "growing challenges" in replacing basic supplies, as well as "known challenges in rebuilding its stocks of precision weapons."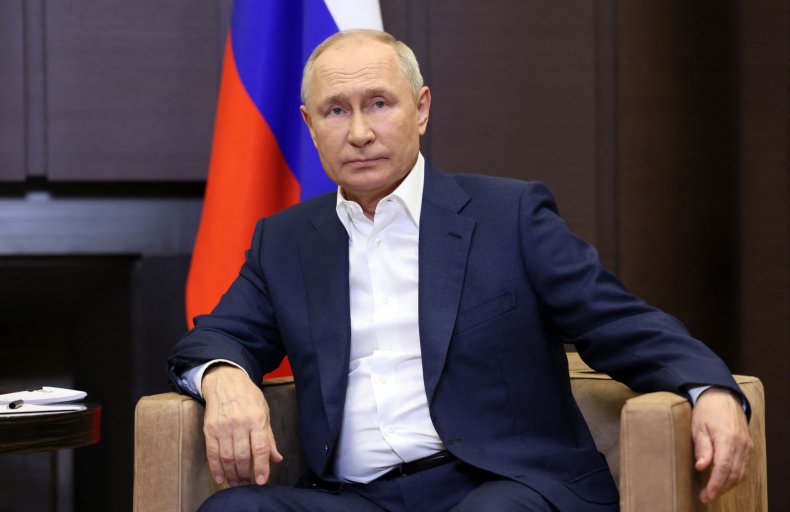 The British defense ministry wrote that information from open sources indicates Russia's military has been launching fewer ALCMs since April, "while Russian leaders have highlighted efforts to increase the rate of cruise missile production."
Before the move to reduce the use of ALCMs, Russia conducted long-range missile strikes on Ukraine's national energy infrastructure between October 2022 and March 2023, according to the MoD.
"Air launched cruise missiles (ALCMs), especially the modern AS-23a KODIAK, were at the heart of most of these strike missions," the MoD wrote. "Russia uses strategic bomber aircraft to release these munitions from deep within Russian territory."
The MoD added that "Russia is therefore likely able to generate a significant stockpile of ALCMs."
"There is a realistic possibility Russia will again focus these weapons against Ukrainian infrastructure targets over the winter," the British department said.
Newsweek reached out to the Russian Ministry of Defense via email for comment.
Despite the MoD's report about Russia conserving its missile stockpile, Moscow has still continued to hit Ukraine with large-scale missile attacks. One such attack in Kostyantynivka in Ukraine's eastern Donetsk region on Wednesday was the deadliest strike on a Ukrainian civilian target since January.
Ukrainian officials said at least 17 people were killed, including a child, and 32 others were wounded during the Kostyantynivka assault when a Russian missile hit a market.
The General Staff of Ukraine's Armed Forces on Thursday reported that Russia has lost a total of 1,455 cruise missiles since Putin launched the war on Ukraine in February 2022. Newsweek has not been able to independently verify Kyiv's tally, and the Kremlin doesn't make its estimates of equipment losses public.