Why Russia's Black Sea Threats Were a Huge Win For Putin Against the West
Like when a teacher hears separate accounts of a playground scrape, the accounts by London and Moscow about a spat in the Black Sea were so different, you could be forgiven for wondering if they were talking about the same incident.
The contested versions of events started on Wednesday when Russia's defense ministry announced its border patrol vessel had fired "warning shots" to deter the Royal Navy's HMS Defender as it sailed from Odessa, Ukraine to Georgia.
Moscow also said it deployed Su-24 aircraft to drop bombs along the route of the vessel's route, which it accused of encroaching three kilometers (1.8 miles) into Russian waters as it passed Cape Fiolent, Crimea.
The U.K Ministry of Defence (MOD) countered by saying no shots had been fired, and that Moscow's claims that bombs were dropped in the vessel's path and the ship had changed course, were wrong too.
"It is fairly clear that overall, the picture that has emerged shows that Russia is making it up," said Keir Giles, senior consulting fellow of the Russia and Eurasia Program at London's Chatham House think tank.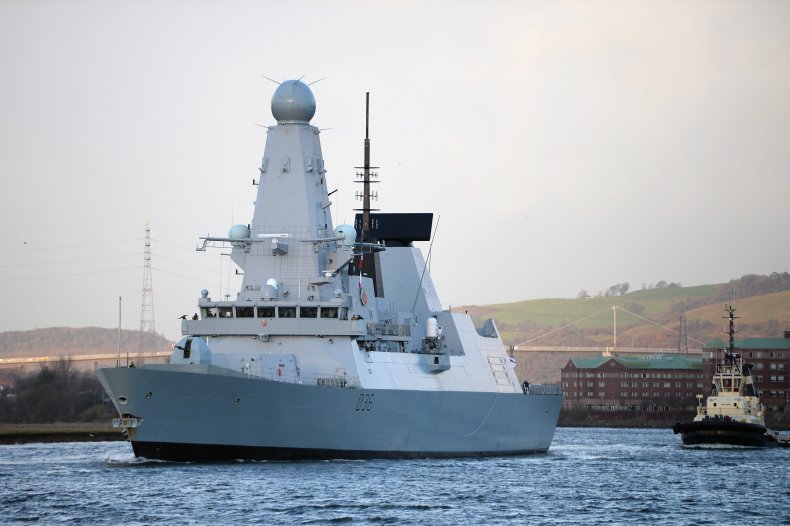 "However, that is not with some self-inflicted injuries on the U.K. side along the way," he told Newsweek.
Sensing a narrative warfare opportunity, Russia got ahead of the U.K in shaping the messaging about the incident.
Also, aboard HMS Defender were British journalists whose accounts presented a far more dramatic story of high seas drama involving Russian fighter jets buzzing the ship which was jarred with the MOD's statements which played down events.
"The U.K. has shot itself in the foot by not putting out a consistent message and therefore leaving itself open to doubt and making people more inclined to trust Russia," Giles said, "Russia also knows that a lot of people abroad will believe what Russia says."
Even if a factcheck debunks Moscow's claims, the Kremlin has achieved its goal of promoting a narrative for its domestic audience that Russia faces a hostile foreign threat which it is more than capable of seeing off.
Giles said that Russia had wanted to portray that there had been a highly dangerous situation which risked miscalculation and the possibility of a direct clash which could spiral.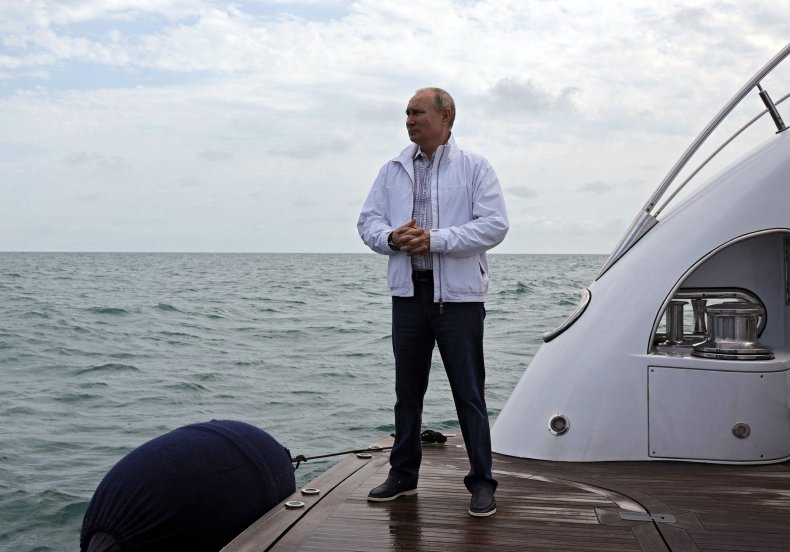 "The key ingredient missing from this message is that, invariably, it is Russia that is provoking the dangerous situations it is complaining about," Giles said.
The U.K., along with the international community, does not recognize Russia's claim on Crimea which Moscow annexed in 2014. So in the words of the British MOD, the destroyer was simply conducting an "innocent passage" through Ukrainian territorial waters.
However, on Thursday, Russian deputy foreign minister Sergei Ryabkov ramped up the rhetoric, reiterating Russia's claim on the peninsula and saying that Moscow, "can appeal to common sense, demand international law be respected and, if this does not help, we can bomb," if it needed to protect its borders.
"That was a much more carnivorous statement than we have had from the foreign ministry," said Mark Galeotti, honorary professor at University College London's School of Slavonic and East European Studies.
"The problem is that the Russians are locked into a rhetorical arms race in that if they are ever more downbeat, then people read all kinds of messages into it," he told Newsweek.
"So in some ways to maintain the impact of their statements, it has to be that bit more more extreme, that more dramatic each time."
The MOD said gunfire in the area was part of a pre-planned Russian naval exercise several miles away.
In any case, the Russian defence ministry, usually eager to tweet video of Russian confrontations with NATO aircraft, released video of jets buzzing Defender, and other surveillance tape.
But nothing seemed to back up its claims that shots were fired, forcing HMS Defender to alter course.
Moscow's claims were eye-opening enough, and if true, would be the first time Russia had fired on a British warship in more than a century, when a Bolshevik submarine torpedoed a destroyer in the Gulf of Finland in 1919.
So for a long time, Russia has held aspirations to control the Black Sea, or at least to deny non-Black Sea states opportunity for power projection in the area.
"In the early Cold War years, (former Soviet leader Joseph) Stalin had sought to accomplish this by imposing Soviet control on the Turkish straits but he was frustrated in these efforts," said Sergey Radchenko, a Russia expert and professor of international relations at the U.K's Cardiff University in the U.K.
"Since the Soviet collapse, the emergence of Ukraine as a Black Sea power, and frequently tense relations between Moscow and Kyiv, have made Russia's aspirations seem even more remote," he told Newsweek.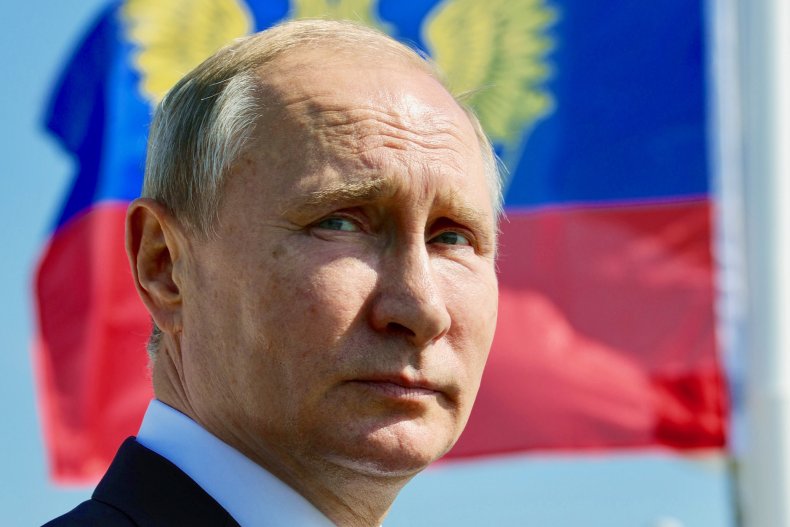 Also looming in Moscow's calculus are the NATO-led Sea Breeze military exercises starting Monday, notwithstanding the relatively warm words President Vladimir Putin had for his American counterpart after the Geneva summit.
"Rhetorically at least, Moscow still insists that the Black Sea is for Black Sea states, and has repeatedly complained about NATO's exercises and intelligence gathering in the area," Radchenko said, describing Wednesday's incident as "part of a choreographed ritual—it entailed a degree of brinksmanship on both sides."
The U.K. did intend to tweak the nose of the Kremlin and managed to assert its right to make a freedom of navigation in international waters, reject Russia's claims on Crimea and show support for Kyiv.
However, even if Moscow may not have convinced many beyond its borders, the Kremlin narrative of Russian aggression deterring a NATO ally was lapped up domestically and within Moscow's security and policy making realms.
"There is an element that this is a Greek tragedy where everyone knows their lines," said Galeotti. "If Britain is there in the Black Sea, they are going to challenge Russia's claim over Crimea. "
"If the Brits are going to pass the southern tip of Crimea, of course the Russians had to act, because otherwise they would be implicitly acknowledging the international case—everyone was just playing out their part."
"The interesting thing was that this time, it was a little bit more extreme."