Russia Blasts U.S. Sending Troops to Saudi Arabia, Saying 'Are They Going to Fight Someone or What?'
Russia has condemned the United States' plan to send troops to Saudi Arabia, a decision likely to be seen as a provocation by rival Iran.
Amid reports that President Donald Trump informed lawmakers earlier this week that the Pentagon would be maintaining some 3,000 personnel in Saudi Arabia, Russian presidential envoy for the Middle East and Africa and Deputy Foreign Minister Mikhail Bogdanov warned that "this is just an escalation of tensions," according to the state-run Tass Russian News Agency. The move, which came amid a U.S.-led campaign to isolate and constrain the revolutionary Shiite Islamic Republic, prompted the diplomat to ask: "Are they going to fight someone or what?"
Russia has pushed back against a growing U.S. military presence in the Persian Gulf region, where Washington and Tehran have accused one another of fostering instability. Instead, Moscow has joined Tehran in pushing for cooperation among regional powers to curb growing unrest in the Strait of Hormuz, the world's top seaborne oil route.
"Our concept contains the philosophy of joint efforts without any dividing lines and confrontation," Bogdanov added. "On the contrary, [the Russian concept envisages] the involvement of all parties concerned without exception—states and regions, Arab countries, not only members of the Cooperation Council for the Arab States of the Gulf, Iran, Iraq, maybe someone else."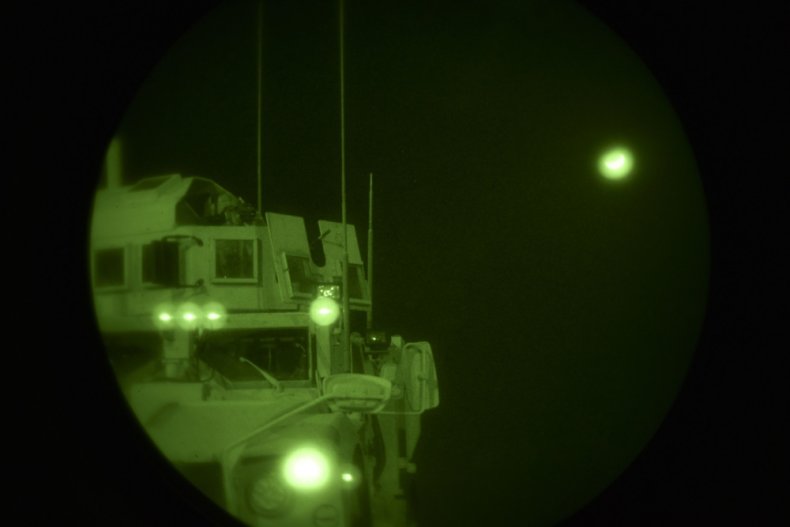 Trump's administration first announced the deployment of additional military assets to the Persian Gulf region in May, just as Iran began to reduce its commitment to the 2015 multilateral nuclear deal the U.S. left entirely a year earlier. Washington has accused Tehran of threatening its regional interests of seeking to disrupt international oil traffic as U.S. sanctions choked the Iranian economy.
In July, the U.S. announced the deployment of about 500 personnel to Saudi Arabia, marking the first U.S. troops there since 2003, the same year the U.S. invaded Iraq and overthrew the government. That previous deployment began in the leadup to a previous clash with Iraq in 1990 and was always controversial, with Sunni Islamist militant group Al-Qaeda considering U.S. troops in Saudi Arabia motivation for such attacks against the U.S. as the 1998 embassy bombings in East Africa and the 9/11 attacks at home in 2001.
Washington and Tehran also shared a troubled history in the Persian Gulf going back decades and Trump's decision to unilaterally exit the 2015 deal has renewed tensions there. While Saudi Arabia was among the few nations opposed the agreement, fellow signatories China, the European Union, France, Germany, Russia and the United Kingdom have continued to back it, although U.S. sanctions have heavily limited Iran's global trade ties and led Tehran to steadily reduce its commitments to the nuclear accord.
With tensions already high, missiles and drones struck two Saudi oil facilities in a September attack claimed by Yemen's Zaidi Shiite Muslim Ansar Allah, or Houthi, movement, but blamed on Tehran by Washington and Riyadh. The U.S. announced it would send an additional 1,500 troops to Saudi Arabia and shore up defenses in a bid to further deter a perceived threat from Iran.
Meanwhile, Iran has set out to rebuild frayed ties with Saudi Arabia and other Sunni Muslim monarchies of the Arabian Peninsula. Though efforts to foster a dialogue between Iranian President Hassan Rouhani and Trump ultimately failed during the United Nations General Assembly session in September, Rouhani managed to reach out to neighboring Arab states with his Coalition for HOPE, or Hormuz Peace Endeavor, calling for cooperation and non-interference.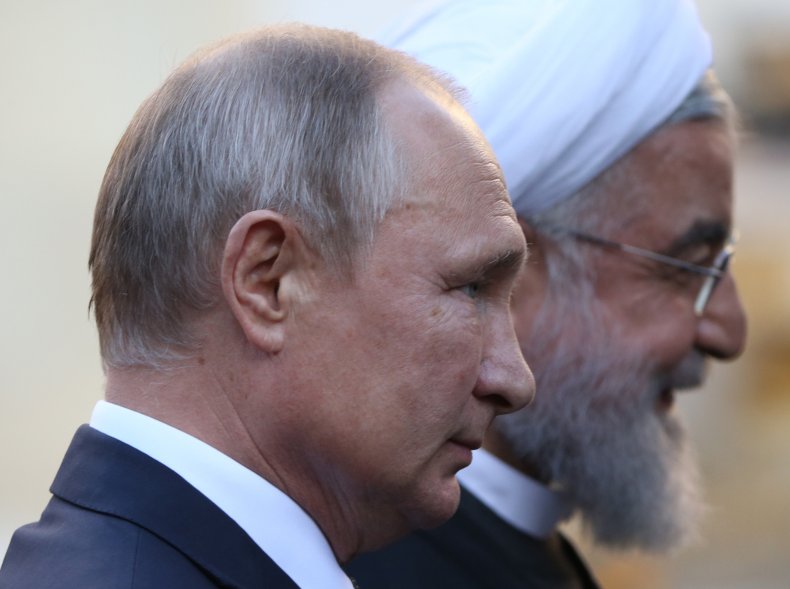 The idea has received backing from Russia, which has separately proposed a "security concept" for the Persian Gulf Region that would also involve the likes of China, the U.S., the EU, India and others. Washington, however, has already established its own coalition known as the International Maritime Security Construct, so far officially joined by Australia, Bahrain, Saudi Arabia, the United Arab Emirates and the U.K.
Like China, Russia has continued to court closer ties to both Iran, with which it coordinates in Syria, and Saudi Arabia, which has entered a bid for the advanced S-400 surface-to-air missile system. On Wednesday, Russian Foreign Minister Sergey Lavrov further pushed his country's plan to stabilize the Persian Gulf.
Speaking alongside his Bahraini counterpart in Manila, Lavrov said that the "Russian side has been taking the necessary measures to advance its proposals on normalizing the situation in the Persian Gulf region for many years," but argued that "we would have a much more calm, stable and secure situation" had regional and international powers followed Moscow's initiative.
"I do not exclude that this initiative has only ripened now," he added. "And that the disturbing events unfolding in the region prompted those who, until recently, doubted its appropriateness, to begin to seriously discuss this topic."