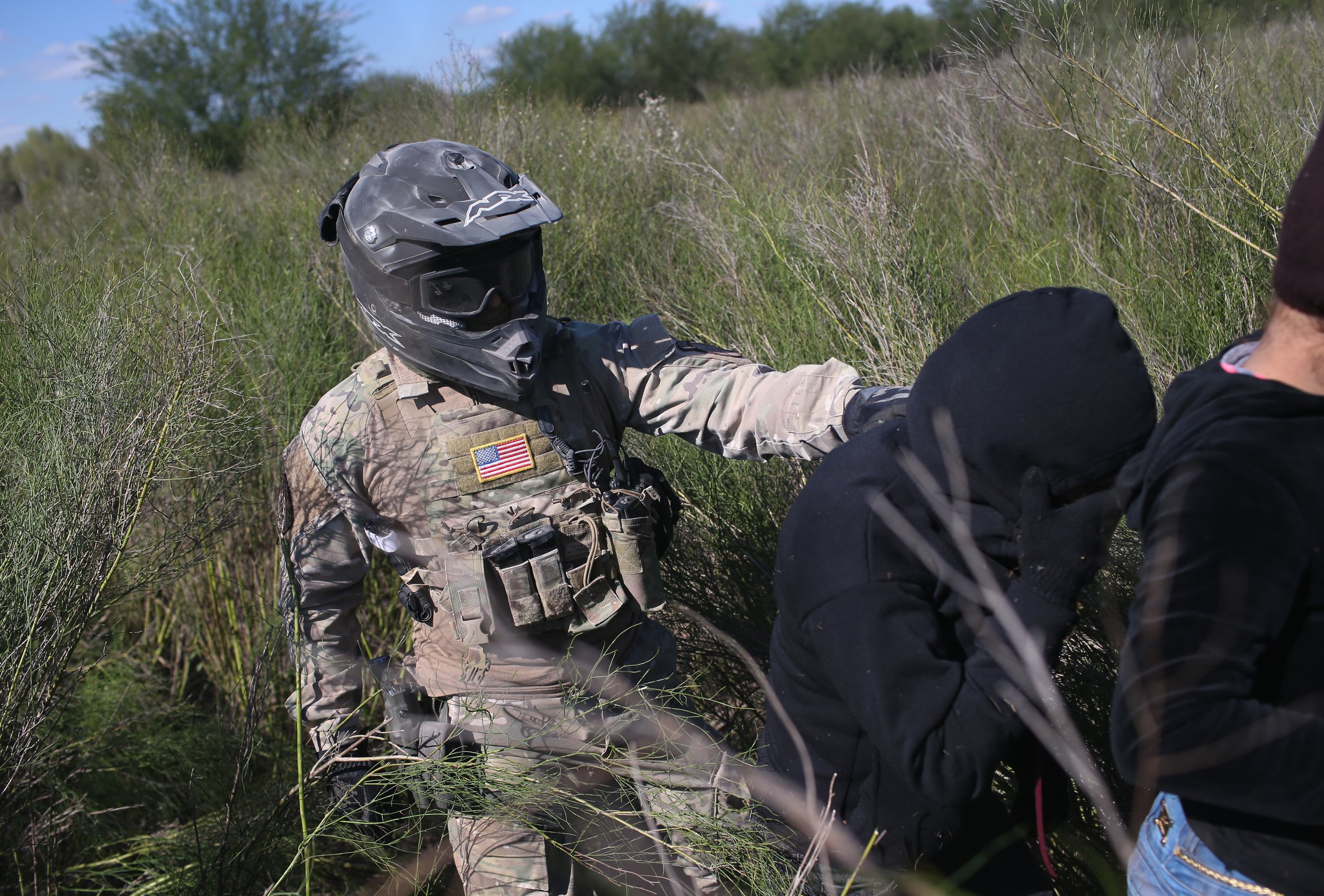 Russia, China and Iran have all responded to an annual human rights report issued by the United States, which they said was the true violator.
The State Department published its Country Reports on Human Rights Practices for 2018 on Wednesday, accusing various nations around the world of abusing basic liberties and freedoms. In introducing the annual survey, Secretary of State Mike Pompeo explained to reporters that the U.S. has "told those who disgrace the concept of human dignity they will pay a price, that their abuses will be meticulously documented and then publicized."
"By articulating abuses and pressuring noncompliant regimes, we can effect change," he added. "We've certainly seen that. Over the years, this report has pushed governments to change course and cease engaging in brutality and other abuses. We hope that it will continue to do so and cause oppressive regimes to honor human rights in places where those voices are often silenced and where deep yearnings for tolerance and respect have for too long gone unfulfilled."
He went on to cite the Universal Declaration of Human Rights, a 1948 document approved by the United Nations General Assembly, though later determined to "not of its own force impose obligations as a matter of international law" by a 2004 U.S. Supreme Court ruling. Still, the declaration has been the basis of numerous international claims and, in this case, at least three accused nations hit back at their profiles.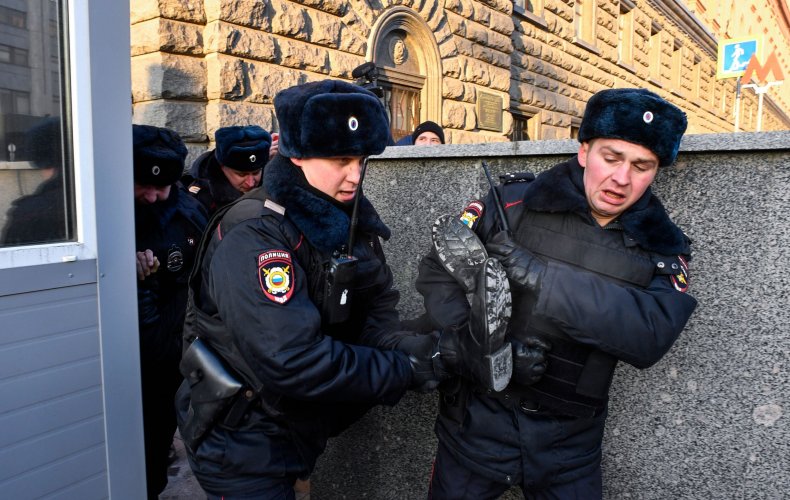 Russia
The U.S. report included a laundry list of alleged Russian abuses, including extrajudicial killings and arrests, the targeting of journalists and politicians critical of Russian President Vladimir Putin as well as rampant human trafficking, domestic abuse and the oppression of minorities and members of the LGBT community. The State Department also specifically cited human rights conditions in the republic of Chechnya and the "occupation" of the Crimean Peninsula, which Moscow annexed in 2014 amid a political uprising in Ukraine.
"The government failed to take adequate steps to prosecute or punish most officials who committed abuses, resulting in a climate of impunity," the report said.
The Russian Foreign Ministry reacted Thursday, contending that "the report is yet another confirmation that the position of the U.S. administration in the field of human rights is based on the frank application of double standards, depending on whether a particular state follows the strategic guidelines of Washington" and that "the USA remains, perhaps, the only country among the leading states of the world, which still lives by the illusions about its own exclusiveness."
The ministry condemned ongoing U.S. sanctions and came up with its own list of alleged U.S. human rights violations. These included domestic charges of racism and anti-immigrant discrimination, law enforcement abuse, mass surveillance, media suppression and "restrictions on rights and freedoms under the pretext of fighting terrorism," as well as "violations of human rights committed by the United States in other countries — in the framework of the so-called anti-terrorist operations."
"Once again, we urge the American side to address its own flaws in the human rights field," the ministry said.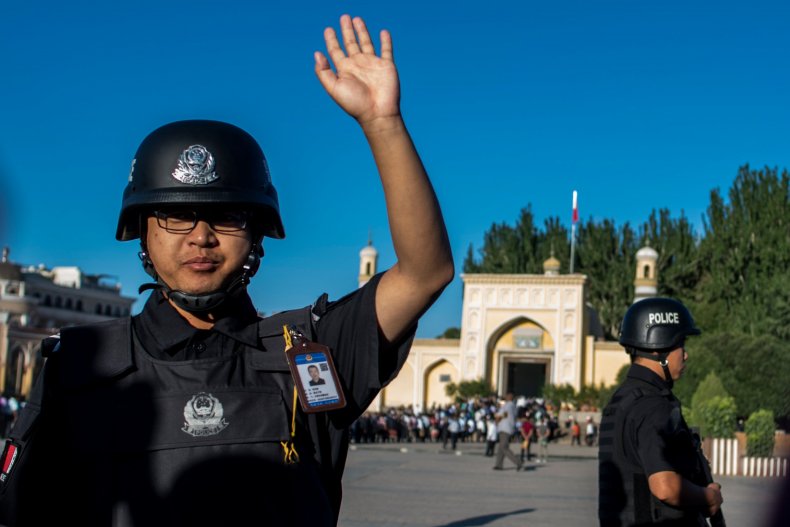 China
As for China, Pompeo took an opportunity during his press briefing Wednesday to specifically call out the U.S.'s top economic competitor, which he said "is in a league of its own when it comes to human rights violations."
The State Department claimed that China "significantly intensified its campaign of mass detention of members of Muslim minority groups in the Xinjiang Uighur Autonomous Region (Xinjiang)," leaving "800,000 to possibly more than two million Uighurs, ethnic Kazakhs, and other Muslims in internment camps designed to erase religious and ethnic identities" in measures officially stated to defeat so-called terrorist and separatist movements.
The report argued that China went after nearly all forms of political opposition, threatening detention, forced disappearances, violence and even state-sanctioned killings against "journalists, lawyers, writers, bloggers, dissidents, petitioners." It noted the government's crusade against corruption, but criticized the Chinese Communist Party's unrivaled dominance.
Asked about the report at a press briefing Thursday, Chinese Foreign Minister spokesperson Lu Kang noted similar documents in the past and said "we firmly oppose it and have lodged stern representations with the U.S. side." He argued that "remarkable progress has been made in China's human rights cause" and that, "on this topic, the Chinese people have the best say, and our achievements are there for all to see."
"We will continue to forge ahead on the path of socialism with Chinese characteristics and make new strides along the way," Lu told journalists. "We urge the U.S. side to take off its tinted classes, abandon the cold-war mindset and ideological prejudice, view China's human rights situation in an objective and fair manner, and stop using this issue to interfere in China's internal affairs."
He said he "would advise the U.S. to reflect upon their own human rights situation at home and deal with their own issues first," such as "shocking gender discrimination" and "immigration tragedy."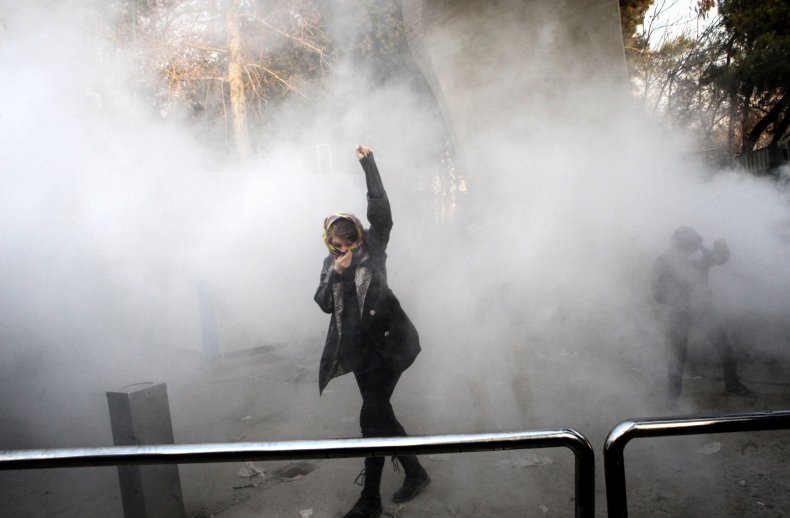 Iran
Pompeo had also called out Iran during Wednesday's conference, claiming the government "killed over 20 people and arrested thousands without due process just for protesting for their rights" and "banned media outlets from covering the demonstrations." The State Department's report actually placed the number of dead demonstrators at 30 and asserted that Iran's "human rights record remained extremely poor and worsened in several key areas."
The document criticized Iran's high execution rate, rivaled only by China, and accused Tehran's revolutionary Shiite Muslim leadership of crimes similar to those allegedly committed by the governments in Beijing and Moscow, such as harsh and extended prison sentences for relatively minor crimes and general restrictions on freedoms. The U.S. also condemned Iran's alleged role in human rights abuses abroad, including its reported support for militant groups in Iraq, Syria and Yemen.
Iranian Foreign Ministry spokesperson Bahram Qassemi dismissed the allegations, calling the U.S. "the world's biggest violator of human rights" and arguing that President Donald Trump's administration "with its dark and unacceptable human rights record, is definitely not qualified enough to address human rights situation in Iran," where he said Washington's sanctions had caused suffering among citizens.
Qassemi further criticized U.S. support for Middle Eastern allies, such as Israel, which the report criticized for alleged human rights abuses on both sides of the conflict between Israeli and Palestinians. For the first time, however, the annual human rights did not refer to the Golan Heights in Syria as being "occupied" by Israel, instead calling it "controlled" by Israel, contrary to an international consensus.
"Sooner or later, the U.S. administration should be held accountable for its crimes," Qassemi warned.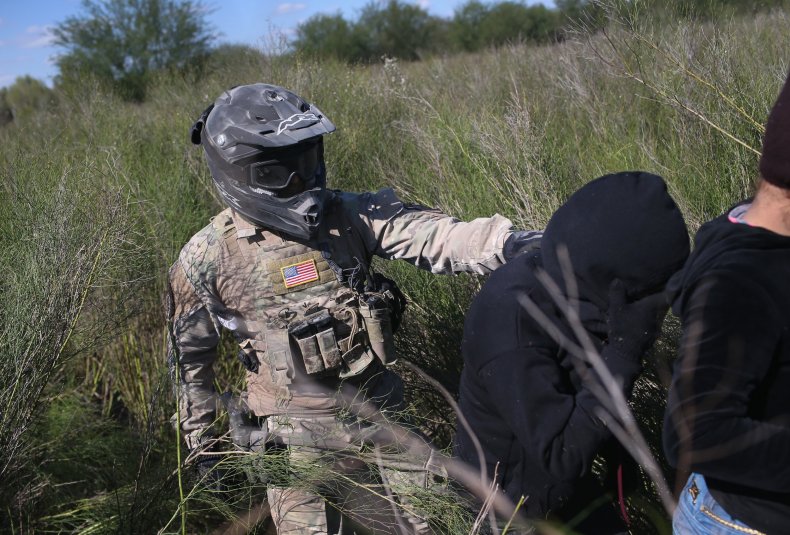 America's staunch support for Israel led the Trump administration last June to pull out of the U.N. Human Rights Council, which Washington's former U.N. envoy Nikki Haley called a "cesspool of political bias" due to its frequent condemnations of Israel. She also criticized the council's decision to grant membership to "China, Cuba, and Venezuela."
She did not, however, mention the position of Saudi Arabia, which — like Israel — was a close U.S. ally and leading Iranian rival whose close relationship with the U.S. has sometimes been the source of international criticism.
In a historic move, the Senate again voted Wednesday to call on the Trump administration to sever its support for the Saudi-led campaign against Zaidi Shiite Muslim rebels in Yemen over accusations that the kingdom had committed war crimes and assassinated journalist Jamal Khashoggi, two allegations also mentioned in Wednesday's human rights report.
The U.N. has echoed many of the points in the State Department's report, but has also criticized the Trump administration for some of its policies, such as separating detained migrant children from their parents at the border, verbal attacks on the media and increasing poverty levels at home. The Trump administration has rejected the charges.