China Tells U.S. to Address 'Shocking Gender Discrimination' and 'Immigration Tragedy' After Trump Administration Criticizes Human Rights Abuses
China has responded to the Trump administration's criticism of its human rights violations by pointing to what it sees as widespread inequities in the United States.
"We hope the U.S. will remove the colored lenses and discard the Cold War mentality," China's Foreign Ministry spokesperson Lu Kang told reporters in Beijing on Thursday, according to German broadcaster Deutsche Welle (DW). Kang argued that his nation's human rights situation had "never been better" and urged Washington to "stop interfering in China's internal affairs with human rights as a pretext."
On Wednesday, President Donald Trump's Secretary of State Mike Pompeo argued that China was "in a league of its own when it comes to human rights violations," Reuters reported. Michael Kozak, the head of the State Department's human rights and democracy bureau, pointed to the widely documented abuse China has inflicted on its Muslim minority population.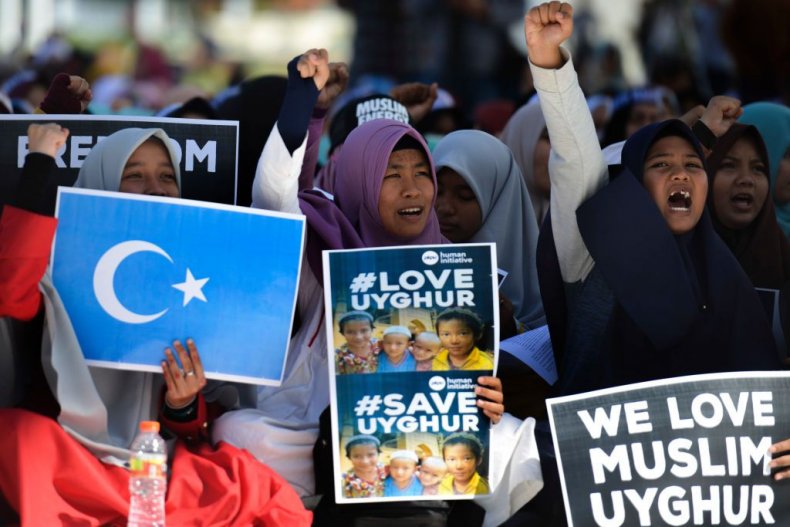 "Rounding up, in some estimations... in the millions of people, putting them into camps, and torturing them, abusing them, and trying to basically erase their culture and their religion and so on from their DNA," Kozak said. "It's just remarkably awful."
The State Department officials were presenting an annual report on human rights violations in countries around the world. The report also strongly criticized Iran, North Korea and Venezuela, all of which are adversaries of the U.S. China, as it did here, has typically responded to the yearly American report by pointing to human rights violations in the U.S.
"We also advise that the United States take a hard look at its own domestic human rights record, and first take care of its own affairs," Lu said Thursday, DW reported.
This year, China's report called out its western rival for "shocking gender discrimination" and the "unceasing immigration tragedy" on the U.S. southern border with Mexico.
China also, ironically, attacked the U.S. for its assault on press freedom, pointing to Trump's demonization of the media and popularization of the term "fake news." While international and American press freedom advocates harshly criticized Trump for his often antagonistic relationship with media critics, China actively and regularly censors its own press, even removing posts from online social platforms that present leaders in an unflattering way.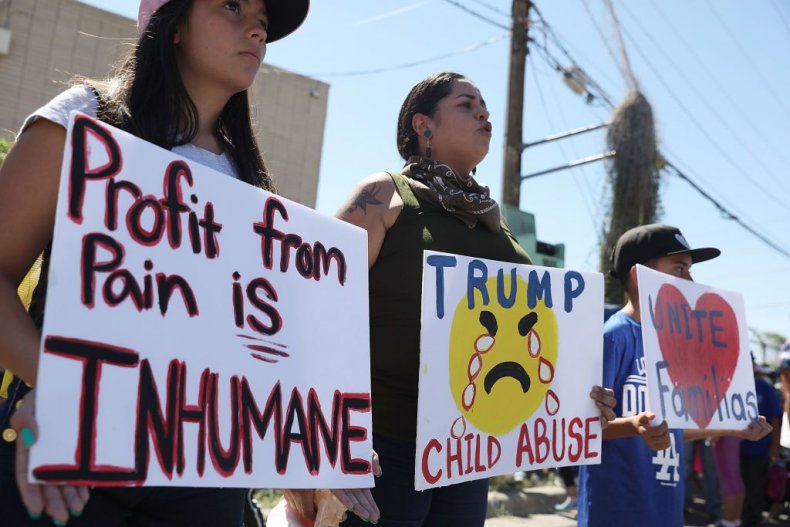 Despite China's efforts to deflect criticism by pointing to grave problems in the U.S., United Nations officials and many leaders around the world have condemned China over its treatment of its minority Uighur population, which is predominantly Muslim.
Citing credible reports, a U.N. human rights panel revealed last year that a million or more Uighurs had been detained and sent to mass re-education camps. Chinese officials have pushed back, saying that these are boarding schools and not concentration camps as they have been described by critics.
"The deterioration in human rights in the country is a long-standing concern, but this is a tipping point. No country in the world should be able to get away with arbitrarily detaining a million of its own people," Philip Lynch, director of international service for human rights at Human Rights Watch (HRW), said in a February statement.
However, HRW has also strongly criticized the U.S., with its 2019 report arguing that the country "continued to move backward on human rights at home and abroad in the second year [2018] of President Donald Trump's administration."