Trump Says Family Separation Works Because it Deters Immigration
President Donald Trump has defended the government's highly controversial policy of separating children from immigrant parents at the U.S. border, claiming it works to deter immigration.
"If they feel there will be separation, they don't come," Trump said in comments to reporters at the White House on Saturday, Reuters reported.
The president then claimed, without providing evidence, that migrants sometimes bring children who are not their own in hopes it will garner them sympathy from border agents when they attempt to enter the country. They are "grabbing children and they're using children to come in to our country in many cases," Trump said.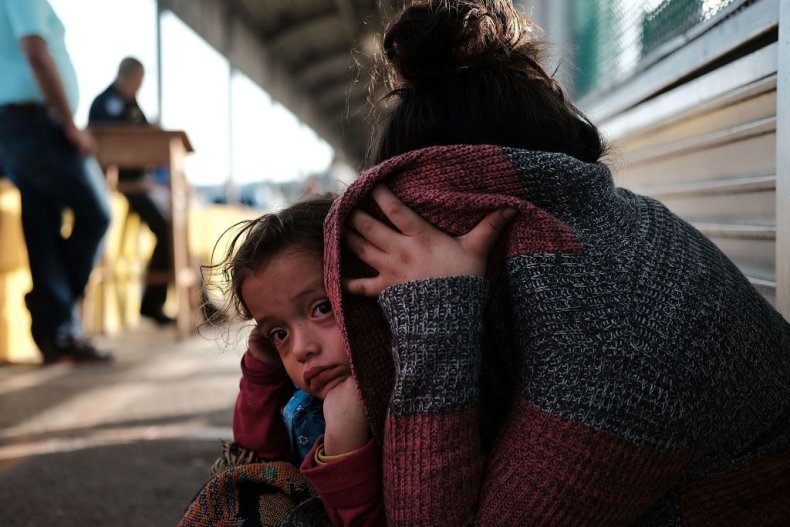 Although the president didn't say the controversial program would continue, he suggested its not off the table completely.
"We're looking at a lot of different things having to do with illegal immigration," he said, calling on Congress to pass immigration reform legislation. "We're going to do whatever we can do to get it slowed down."
A report released by Amnesty International last week claimed that the Trump administration's "zero tolerance" policy left over 6,000 families separated at the Southwest border of the U.S. between April 19 and August 15. The policy began to draw national and international condemnation over the summer when images of caged migrant children began to circulate along with media reports.
Katie Waldman, a spokeswoman for the Department of Homeland Security, took issue with the Amnesty report, arguing it highly exaggerated the number of families impacted. "This is a deeply flawed, inaccurate report authored by an open-borders activist group," she told Newsweek last week, using a pejorative term for human rights groups popular on the far right.
Although the policy was a continuation of one implemented under previous administrations, critics and human rights experts say it was greatly expanded under Trump. The White House has pushed back, saying the number of children arriving at the border had dramatically increased, leading to higher detention rates.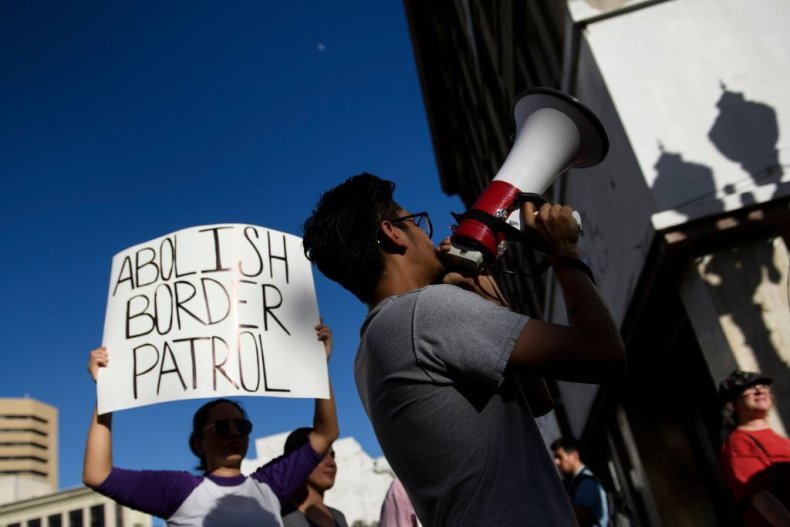 Reports have also circulated that top White House officials are pushing for a new and revised family separation policy, despite the widespread outcry against the measures earlier this year.
The new "binary choice" policy would allow parents to remain with their children at a detention facilities for 20 days, The Washington Post reported on Friday. After that, parents could either stay with their children while waiting for their case to make it through immigration courts for months, or even years, or the children could be sent to government facilities where other family members could possibly seek custody.
"DHS will continue to enforce the law humanely, and will continue to examine a range of options to secure our nation's borders," Waldman said to Reuters on Saturday. The department considers immigration to be a crisis, she added.