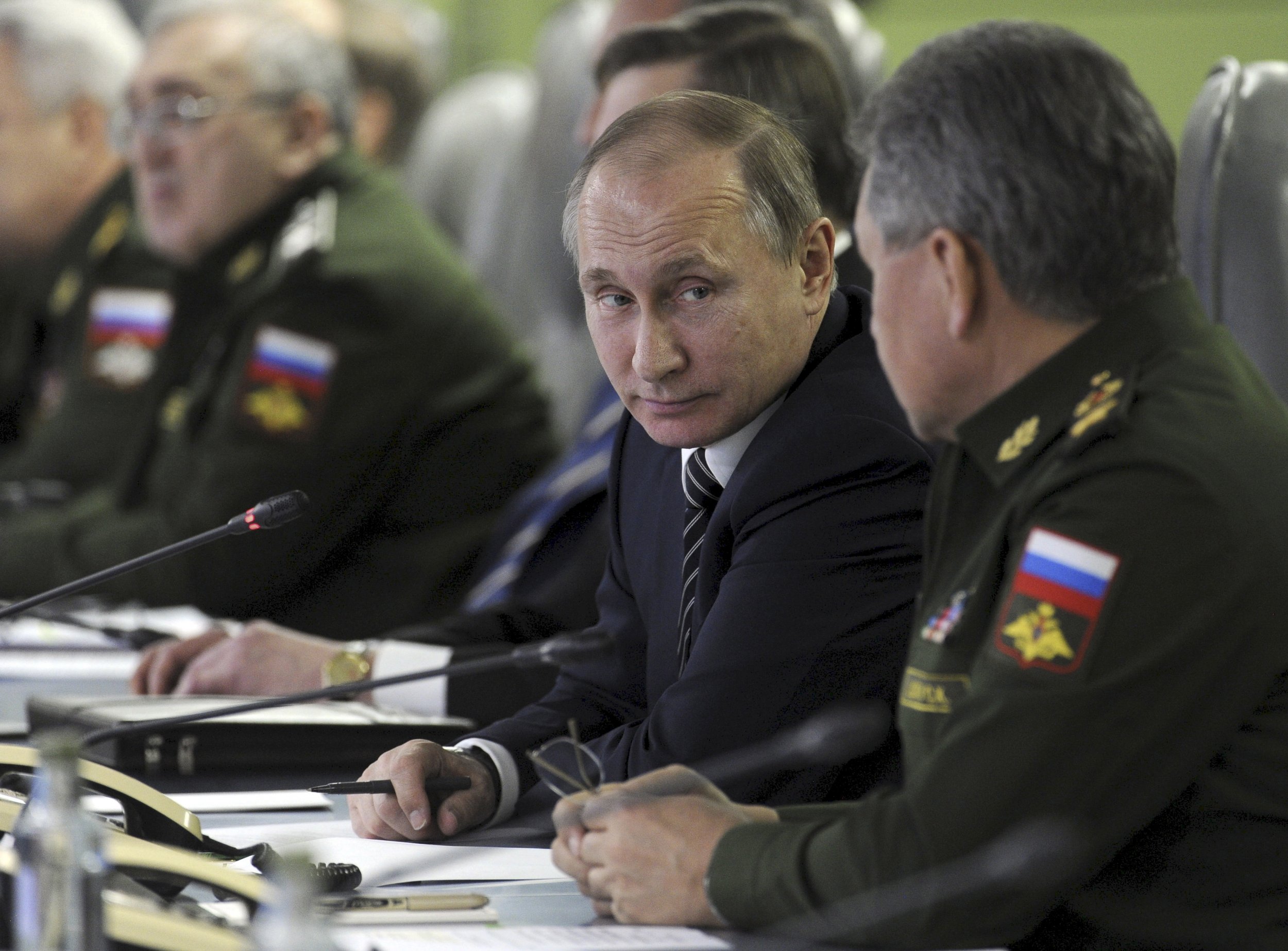 Russia and China are planning "enormous" and "important" joint military events in their future, after a meeting in which the countries agreed a military "roadmap" until 2020. The superpowers completed a mass naval drill in the disputed South China Sea in September.
"It is important that Russia and China are ready to defend the world with mutual efforts and strengthen international security," Russian Defense Minister Sergey Shoigu told the Interfax news agency at a meeting with his Chinese counterpart in Kazakhstan.
Read more: Russian jet intercepts U.S. bomber off the Baltic Sea coast
"Our experts have prepared a roadmap for development in the military sphere between Russia and China in the years 2017-2020," Shoigu said, addressing journalists alongside Chinese General Chang Wanquan.
The Chinese general told Interfax that both countries were planning "enormous, important events" but did not give further details on what these would entail.
He added, "In recent years, under the personal guidance of our heads of state, the level of cooperation and trust between the armed forces of China and Russia have continuously increased. The scope of our cooperation is constantly expanding and the trend of developing military cooperation have maintains a good trajectory."
Russia and China have sought to strengthen their political and military ties in recent years, as well as promote their jointly led alliance known as the Shanghai Cooperation Organization, particularly among Central Asian states. The so-called "Shanghai Five" is loosely aligned on political, economic and military issues and serves somewhat as a counterweight to NATO.
Though the countries were allied in the Soviet era, the extent of their cooperation since the Communist bloc's collapse provokes skepticism among some analysts, who question whether the two countries trust each other enough for any long-term political ventures. However, since losing influence with many European countries since 2014 over the conflict in Ukraine, Russian President Vladimir Putin has shown a sustained effort in courting leaders and economies in the Asia Pacific regions.
The two countries launched an eight day naval drill in the South China Sea last year, with Russia by implication showing support for Beijing's claims in the region and desire for the U.S. to stop criticism of its moves. The drill made annual joint-naval practices a recurring feature in RUssia and China's military calendars after having conducted a joint drill in the Mediterranean Sea in the year prior.