Russia and China Are 'Tailing' U.S. Warship En Route to North Korea Region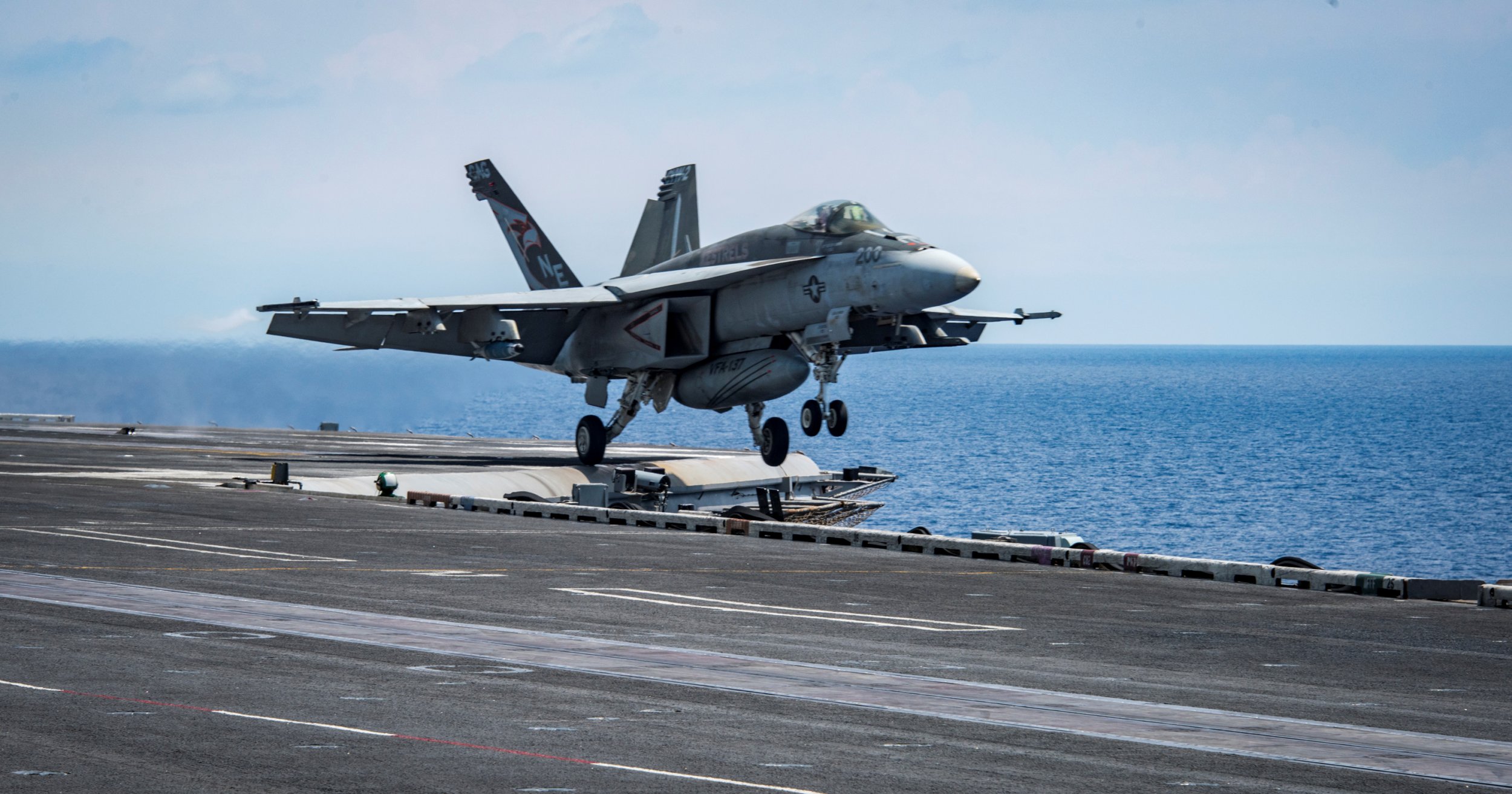 China and Russia have sent reconnaissance vessels to follow the U.S. aircraft carrier deployed to the Korean Peninsula, as fears of a military confrontation between Washington and Pyongyang rise.
The navies of both Beijing and Moscow want to gather intelligence on the USS Carl Vinson Strike Group—a nuclear-powered aircraft carrier—that has been rerouted to the region, multiple Japanese government sources told The Yomiuri Shimbun.
The U.S. Pacific Command redirected the carrier, its fighter jets and several accompanying warships toward the Korean Peninsula earlier in April. The command said that the move was designed to "maintain readiness" to deal with North Korea, which it described as the "number one threat" in the region.
Read more: Mike Pence warns North Korea that "all options" are now on the table
North Korea has threatened to develop an intercontinental missile capable of reaching the United States, although experts say this is some way off. Pyongyang conducted a missile test on Saturday, but the missile exploded shortly after launch.
Russia has called for restraint in resolving tensions with North Korea. Kremlin spokesman Dmitry Peskov said Friday that Moscow was watching the situation with "great concern" and urged all parties "not to pursue actions that could consist of any provocative steps."
China is one of North Korea's only traditional allies, but the Chinese leadership has grown increasingly frustrated with the North's recent provocations. The Trump administration has said it is seeking China's assistance in dealing with North Korea; Beijing has recently imposed trade sanctions on Pyongyang.
U.S. President Donald Trump has tweeted several times on the issue of cooperation with China in resolving the tensions in the past week, and has suggested that should Beijing fail to do so, his administration and allies would deal with the problem.
Trump's national security advisor H.R. McMaster told ABC's "This Week" on Sunday that the U.S. was not currently considering military action against the North but was working on peaceful solutions. During a visit to the demilitarized zone—a thin strip of land separating North and South Korea and manned by soldiers from both sides—on Monday, U.S. Vice President Mike Pence said that "all options are on the table" to ensure peace in South Korea and that the U.S. "period of strategic patience" with North Korea was over.
The Carl Vinson Strike Group is due to arrive in the region by April 25, according to The Korea Herald, the same day that North Korea is due to commemorate the 85th anniversary of the founding of its army. Some experts believe that Pyongyang may choose to conduct its sixth nuclear test, or another missile launch, around that date.