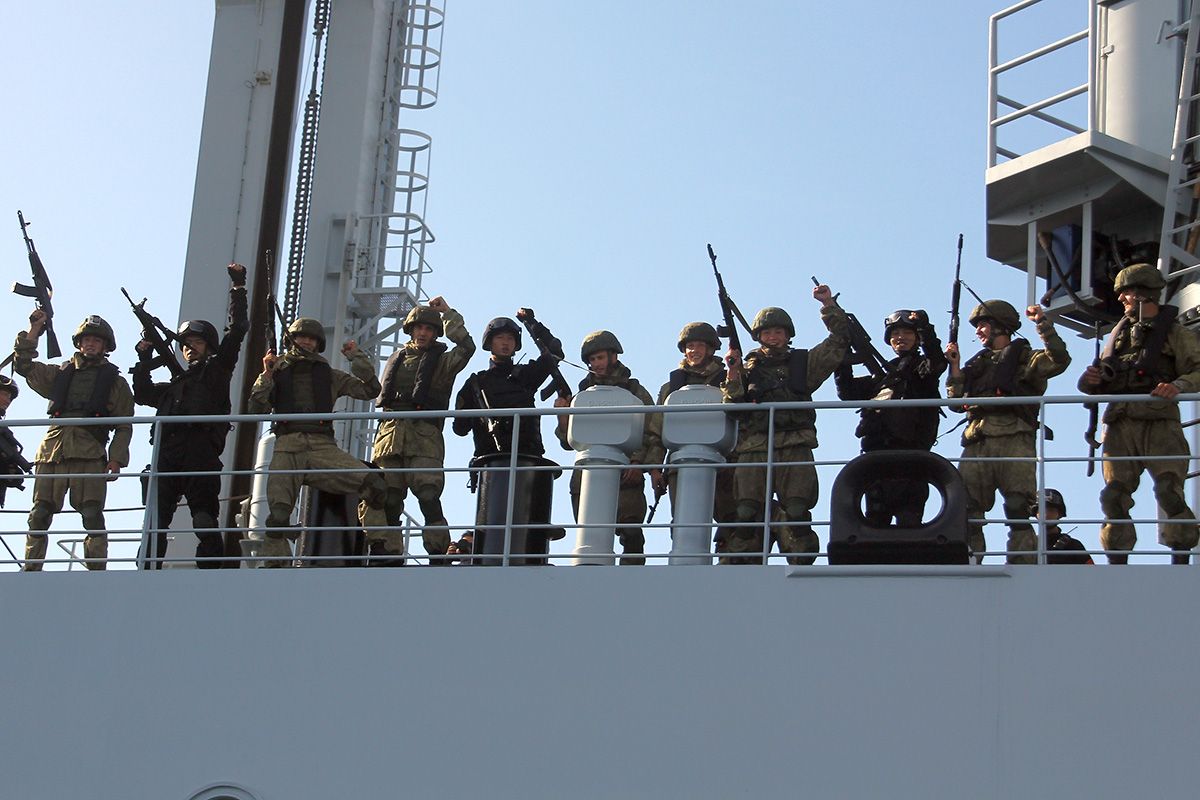 Russia and China have set out to revamp their naval forces and hold joint drills next month as the United States accused the two of destabilizing activities that challenge its own global military dominance.
The Russian Defense Ministry announced Wednesday that "the Russian Navy and People's Liberation Army Navy are to hold the Joint Sea 2019 joint naval drills in late April-early May 2019." The announcement came after Chinese Rear Admiral Yan Zhenming and Russian Rear Admiral Alexander Shuvanov met in St. Petersburg for a planning conference.
"Since March 25, representatives of both countries have begun consultations on the preparation of training episodes, including traditional coastal and maritime components," the ministry said in a statement.
The exercise will include "joint maneuvering episodes, organize communications, practice rocket and artillery firing to engage sea and air targets" with China bringing aircraft as well and both sides deploying submarines.Russia's Pacfic Fleet will be led by the Slava-class guided-missile cruiser Varyag.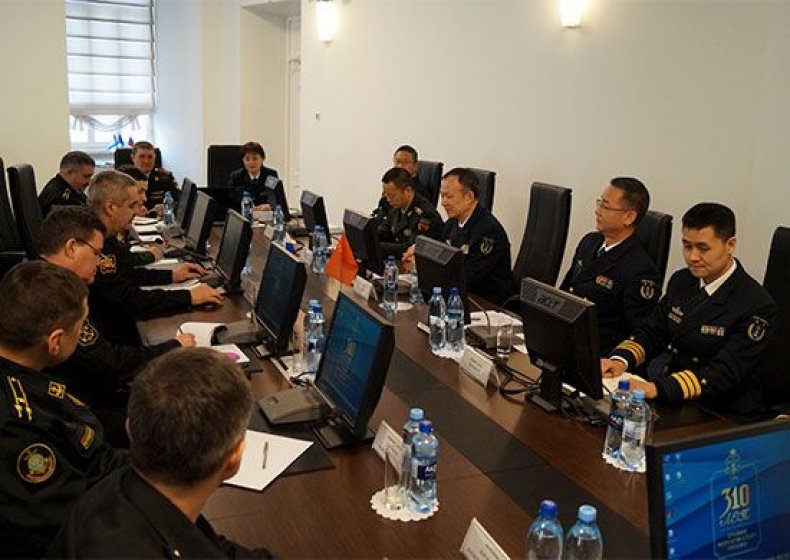 The latest Joint Sea training, which has been held frequently since 2005, comes amid heightened tensions between the world's foremost military power and its two top rivals, who have increasingly worked together. Both Moscow and Beijing have been specifically called out in numerous strategy documents published under President Donald Trump, including the National Security Strategy, the National Defense Strategy, the Nuclear Posture Review and the Missile Defense Review.
David Ochmanek, a senior defense analyst at RAND Corp., said earlier this month at a panel hosted by the Center for a New American Security that the U.S. "gets its ass handed to it" in simulated war games against Russia and China. A report issued in November by the United States Institute of Peace found the Pentagon would "struggle to win, or perhaps lose, a war against China or Russia," and especially both at once.
The U.S., however, has remained ahead of its competitors and perhaps most clearly in terms of naval capabilities. The U.S. has commanded more "supercarriers" than the rest of the world combined and maintained bases across the globe. As a result, Russia and China have placed particular focus on developing their maritime might, leading Navy commander Admiral John Michael Richardson to argue last month that it was time for the U.S. to "push first."
During a board session Wednesday in Moscow, Russian Defense Minister Sergei Shoigu revealed that the country's navy was set to receive "more than 180 ships and vessels" by 2027, including "the newest nuclear missile submarines of the Yasen and Borei projects, multi-purpose frigates of the ocean zone, ships equipped with long-range precision weapons" and other ships and vessels.
China, too, has boosted its naval power. The People's Liberation Army Navy recently held sea trials for the country's second-ever and first domestically built aircraft carrier, the Type 001A, earlier this month. The Asia Times, citing satellite imagery, reported Tuesday that China was already beginning work on a third aircraft carrier and the South China Morning Post reported last week on plans to build a massive, nuclear-powered "experimental" ship that may turn out to be the world's largest icebreaker of its kind.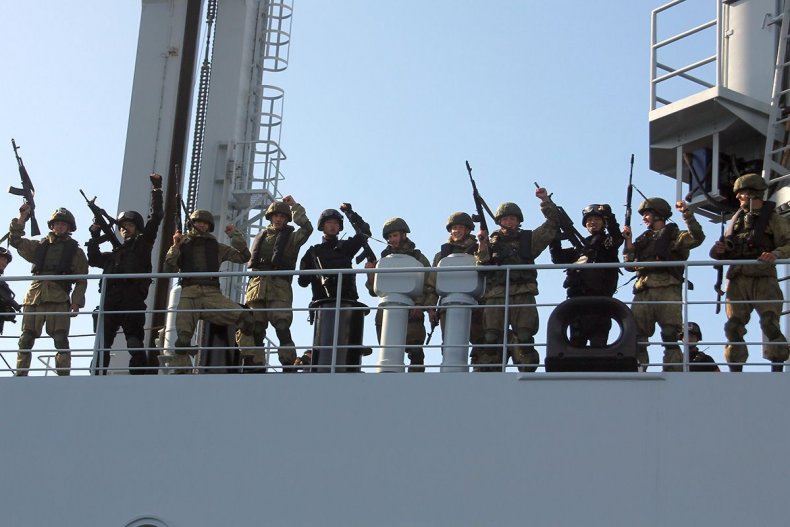 In addition to new vessels, Moscow and Beijing are also working on their naval firepower in response to Washington. The Pentagon has criticized Russia's growing presence in strategic areas such as the Arctic Ocean as well as the Baltic, Black and Mediterranean Seas, while the U.S. Navy has openly challenged vast Chinese claims to the South China Sea.
Russian President Vladimir Putin only recently confirmed that his armed forces had been testing the sea-launched 3M22 Tsirkon hypersonic cruise missile said to be capable of reaching targets on the U.S. mainland within five minutes. Meanwhile, Beijing showcased its CM-401 short-range anti-ship ballistic missile in November, according to Jane's Defence Weekly and on Wednesday the Washington Free Beacon cited U.S. officials as claiming that China was building a long-range cruise missile known as the YJ-18C that's capable of being disguised as shipping containers.
Moscow and Beijing have also recently converged against Washington on other geopolitical issues such as U.S. calls for Syrian President Bashar al-Assad to leave office, Trump's recognition of the Golan Heights as part of Israel and the continued White House-led effort to depose Venezuelan President Nicolás Maduro.