Russia Claims U.S. Lied About Meeting Between Diplomats
Russia's foreign ministry on Friday said Secretary of State Antony Blinken lied about discussing a topic during his recent talk with Russian Foreign Minister Sergei Lavrov.
As tension remains high between the United States and Russia over Moscow's war in Ukraine, Blinken and Lavrov had a private exchange Thursday at the Group of 20 (G20) conference in New Delhi. Following the conference, Blinken spoke to the press and said he talked with Lavrov about the release of Paul Whelan, an American citizen imprisoned in Russia.
Whelan, a former U.S. Marine, was arrested in Moscow in December 2018 on espionage charges that he has denied. In June 2020, Whelan was sentenced to 16 years in prison. While a prisoner swap deal has not been reached for Whelan, the United States in December secured an exchange for Brittney Griner, an American basketball star who was detained in Russia on drug charges.
However, in a message on her Telegram channel, Russian Foreign Ministry spokeswoman Maria Zakharova said Lavrov told her Whelan was not discussed.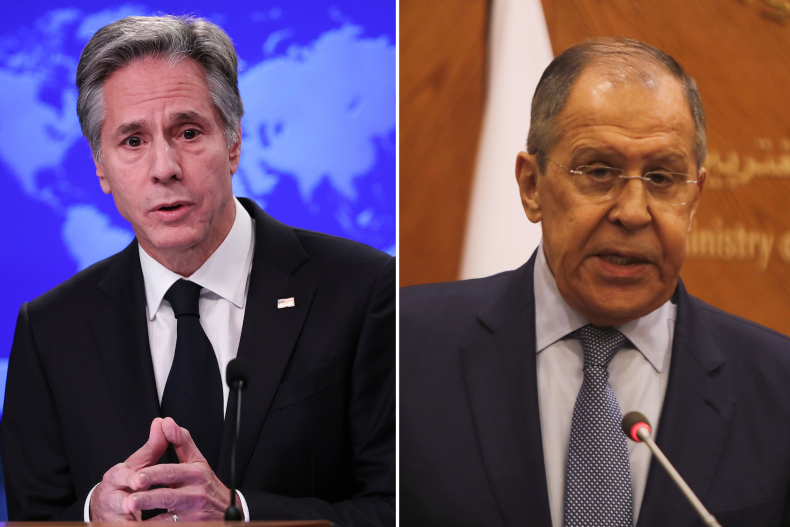 "Checked in with Sergey Viktorovich [Lavrov] to see if Blinken brought up Whelan yesterday.Turns out the U.S. Secretary of State didn't even bring it up. Everything that was said yesterday in the State Department, that Blinken expressed concern about the situation around the US citizen, was a lie. Unbelievable behavior of the US administration," Zakharova wrote, according to a translation from the Kremlin-controlled news outlet TASS.
When contacted for comment by Newsweek, the U.S. State Department replied with a statement from spokesperson Ned Price.
"Russia is lying again—pure and simple. As we said yesterday, Secretary Blinken urged Foreign Minister Lavrov to accept our serious proposal and release Paul Whelan, whom Moscow has wrongfully detained for years," Price told Newsweek.
During his Thursday news conference, Blinken said he spoke about ending the "wrongful detention" of Whelan with Lavrov.
"The United States has put forward a serious proposal. Moscow should accept it. We're determined to bring Paul and every other American citizen who is unjustly detained around the world home. We won't rest until we do," Blinken said.
The top U.S. diplomat said he also talked with his Russian counterpart about Russian President Vladimir Putin's recent decision to suspend Moscow's participation in the New START treaty. Blinken said he urged Russia to return to the agreement that limits the number of nuclear weapons for the U.S. and Russia.
"Finally, I told the foreign minister what I and so many others said last week at the United Nations, and what so many G20 foreign ministers said today: End this war of aggression; engage in meaningful diplomacy that can produce a just and durable peace," Blinken said.
Kremlin officials have not disputed nor confirmed the other details Blinken said were discussed during his meeting with Lavrov.
Russia's war in Ukraine was a central topic of the G20 meeting, which ended without reaching a consensus on the ongoing conflict. Preventing a joint communiqué were objections from China and Russia over two paragraphs from a previous G20 delegation about the Ukraine war, according to the Associated Press.
Following the conference, Blinken affirmed that Russia and China blocked a consensus statement because it would have condemned the war.
Newsweek reached out to Russian Ministry of Foreign Affairs for comment.