Russia Denies Putin Is Declaring War on Ukraine Next Week
The Kremlin on Wednesday disputed reports that Russia will officially declare war on Ukraine on May 9, a major Russian holiday.
Since Russia invaded Ukraine on February 24, Kremlin officials, including President Vladimir Putin, have referred to the conflict not as a war but as a "special military operation." But recent reports say Russia will declare war on the Eastern European nation on Victory Day next Monday, which is when Russians celebrate their defeat of Nazi Germany and the end of World War II in Europe.
Kremlin spokesman Dmitry Peskov dismissed those reports on Wednesday. "There is no chance of that," he told reporters, according to Reuters. "It is not true. It is nonsense."
On April 28, British Defense Secretary Ben Wallace said that he believes Putin will declare war on the "world's Nazis" on May 9. Wallace was referring to Putin's remarks that Russia's goal in Ukraine is to denazify the country.
Russia's president has been "laying the ground for being able to say, 'Look, this is now a war against Nazis, and what I need is more people. I need more Russian cannon fodder,'" Wallace said during an interview on London radio station LBC. "He is probably going to declare on this May [9] that 'we are now at war with the world's Nazis and we need to mass mobilize the Russian people.'"
An exiled Russian lawmaker made similar comments last month, saying that Putin could claim success in Ukraine on May 9.
"Putin will try to claim a certain victory—an imaginary victory—on May 9. I am absolutely certain about this, but the reality is that he is losing the war," Ilya Ponomarev told CNN's Jake Tapper last month. Ponomarev, who was a member of Russia's parliament, was exiled in 2016 and is now fighting against Russian military forces in Ukraine.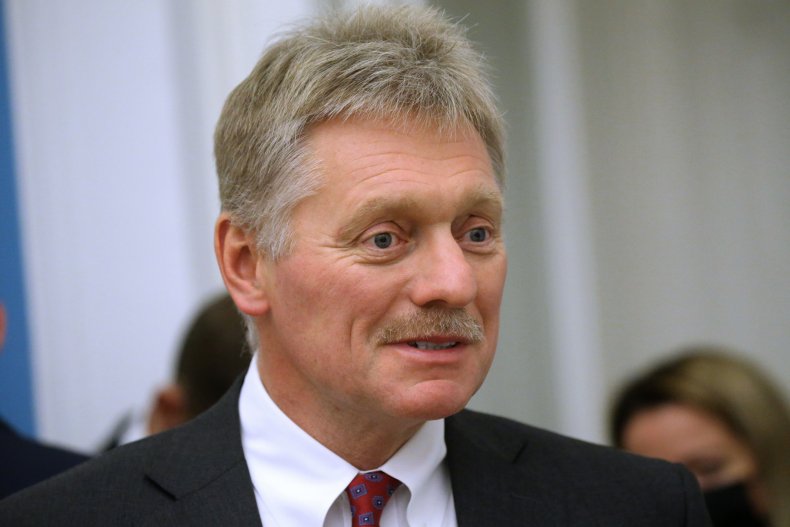 On March 24, Ukraine's armed forces also speculated about the May 9 date.
"According to the available information, there is a constant propaganda work being carried out among the personnel of the Russian Federation's armed forces, which imposes the idea that the war must be ended by May 9, 2022," the armed forces said in a Facebook post.
In Russia, Victory Day features large parades in Moscow to commemorate Nazi Germany's surrender in 1945.
During a recent press briefing, State Department spokesman Ned Price said it is likely that the "Russians will do everything they can to use" May 9 for propaganda.
"We've seen the Russians really double down on their propaganda efforts, probably, almost certainly, as a means to distract from their tactical and strategic failures on the battlefield in Ukraine," Price said.
Newsweek reached out to the foreign ministries in Russia and Ukraine for comment.