Kremlin Says the U.S. Is Trying to 'Contain' Russia Amid Tensions Over NATO War Games
Kremlin spokesman Dmitry Peskov has accused the U.S. of trying to "contain" Russia as he gave a pessimistic assessment of Moscow's ties with Washington two weeks on from the summit between Presidents Vladimir Putin and Joe Biden.
The comments by Peskov come as NATO war games in the Black Sea continue to irk Moscow and as Russia tested the readiness of its air defence systems in Crimea, near the location of the alliance's drills.
"Nobody—I mean our American comrades—has abandoned plans to contain Russia. This cannot but have negative consequences," Peskov told Russia's Channel One on Wednesday.
Peskov said that he did not expect an immediate change to Moscow-Washington ties following the June 16 Geneva summit, saying that "there is a certain inertia," reports Russian news agency Tass.
It would take time for the "understandings reached" by the presidents to be realized, he added.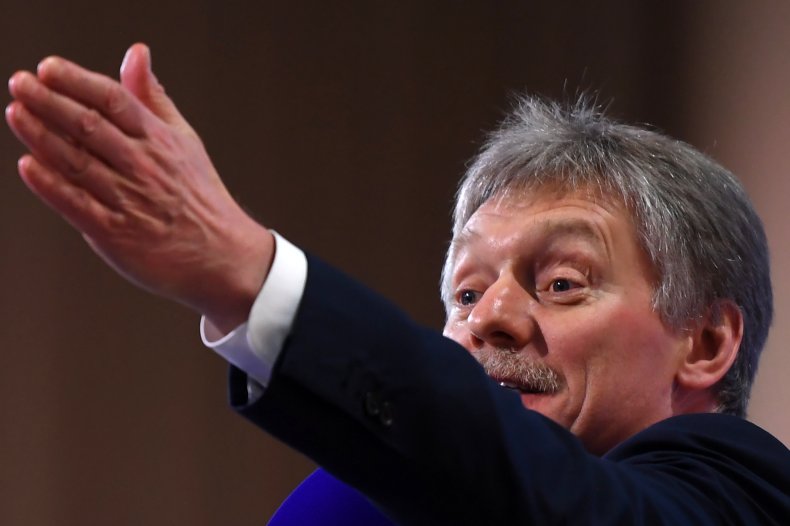 Peskov said that Putin had "repeatedly spoken about his readiness" to mend ties but "how much our counterparts are ready for this...depends on political will. "
Peskov gave a separate interview with news channel Rossiya 24 on Tuesday in which he said that he did not expect a fast thaw in ties between the U.S. and Russia.
"You know, [this is] like a neglected disease—you begin to take medications, and the effect is seen only in a few days."
"We need to wait a certain number of months," he added, before there is even "a modest tendency towards the emergence of constructiveness in our bilateral relations."
The comments come as Moscow expressed its unhappiness with the large-scale NATO Sea Breeze 2021 military drills in the Black Sea, which began on Monday.
These started days after Moscow said it fired warning shots and dropped bombs to deter British Navy destroyer HMS Defender as it sailed past Crimea, the peninsula Russia annexed in 2014.
The U.K denied Moscow's claims and on Wednesday, Putin reiterated Moscow's claim that the U.S. was involved in the vessel's passage.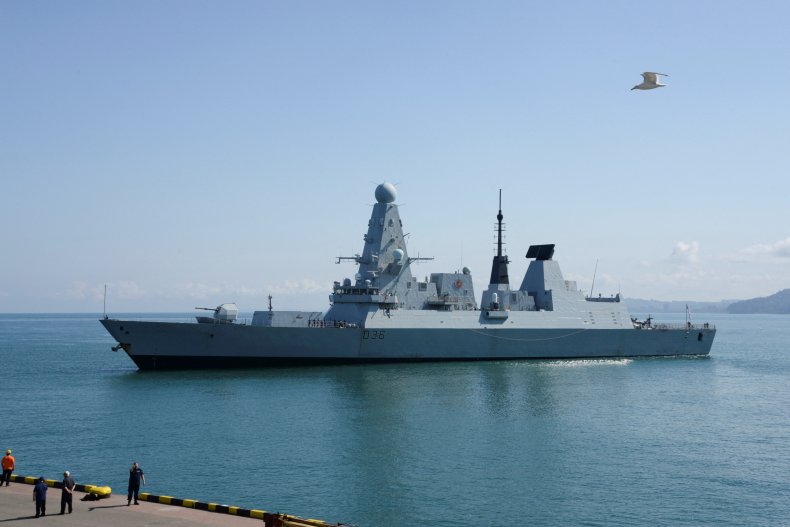 Coinciding with the alliance's drills, Interfax reported that Russia's Black Sea fleet had deployed around 20 warplanes and helicopters, Su-24M bombers and S-400 and Pantsir surface-to-air missile systems to test its air defence systems in Crimea.
Meanwhile, on Monday, Tass reported that Russia had successfully launched a new intercontinental ballistic missile (ICBM) from the Plesetsk cosmodrome in the country's northwest "in mid-June"—around the time of the Biden-Putin summit.
Mystery surrounded the claim, but the news agency reported that the Kedr ICBM system, which can can be launched from both a silo or mobile launcher system, is being developed by the Moscow Institute of Thermal Engineering (MITT), which is a part of Roscosmos—the state space corporation.