Russia Losing Fighter Jets as Pilots Have Poor Situational Awareness—U.K.
The UK's Intelligence Agency has said the Russian Air Force is taking greater risks in its war on Ukraine and has suffered losses because of it.
The Ministry of Defence provided an update on the situation in Ukraine on Monday, September 19 and explained its findings on Twitter.
The intelligence body also highlighted the air force's desire for greater risk may be a consequence of Ukraine pushing back against Russian forces on the ground.
"Russia has highly likely lost at least four combat jets in Ukraine within the last 10 days, taking its attrition to approximately 55 since the start of the invasion," the post read.
"There is a realistic possibility that this uptick in losses is partially a result of the Russian Air Force accepting greater risk as it attempts to provide close air support to Russian ground forces under pressure from Ukrainian advances.
"Russian pilots situational awareness is often poor; there is a realistic possibility that some aircraft have strayed over enemy territory and into denser air defence zones as the front lines have moved rapidly.
"Russia's continued lack of air superiority remains one of the most important factors underpinning the fragility of its operational design in Ukraine."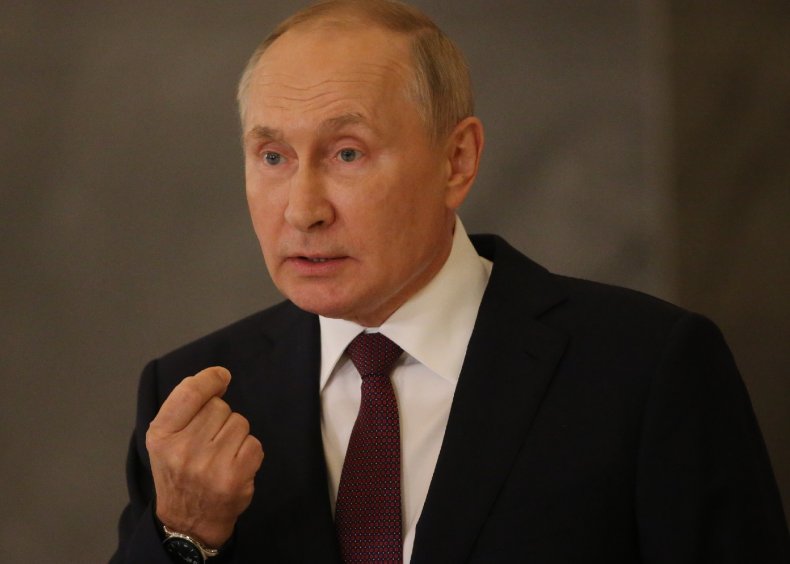 Russian casualty figures provided by Ukraine and other Western intelligence agencies have regularly differed from Russian totals, however. Newsweek has not been able to independently verify these latest casualties claimed by the Ministry of Defense.
In recent months, Russian authorities have ramped up the recruitment of volunteers for the war in Ukraine. Officials are continuing to recruit contract workers without announcing a war mobilization, a move that would allow Putin to draft conscripts and mobilize reserve forces under Russian law.
Most recently, Russia's governing party announced an initiative in a statement on its Telegram channel to encourage students to join the war effort.
Russia's initiative would increase student's social security and ensure they have the right to an education.
Artyom Metelev, a member of Putin's United Russia party, said in a Monday statement that the academic leave proposal was sent to Russia's Ministry of Education.
Since this past spring, students have been unable to take academic leave if they want to participate in what the Kremlin calls the "special military operation" in Ukraine, he said. This "limits their right to receive professional and higher education in absentia," he pointed out.
"We need to ensure that they receive an education and create an opportunity to take exams when they return home," Metelev said. "Now the fighters are defending the interests of the Motherland, but soon they will return, and many will choose peaceful work and study. And there shouldn't be any barriers."
Newsweek has contacted Russia's Foreign Ministry for comment.