Fire Erupts at Russia Aviation Institute Near Moscow as Ukraine War Rages
A fire broke out at a renowned aviation institute in the Moscow region in the latest Russian blaze that has been shared on social media.
Footage shows smoke billowing into the air above trees by the Central Aerohydrodynamic Institute (TsAGI) in Zhukovsky which is located around 25 miles southeast of central Moscow.
The Moscow regional branch of the Russian emergencies ministry said that the fire broke out at a transformer station on the site at around 9 a.m. local time Saturday according to RIA Novosti and was put out within an hour.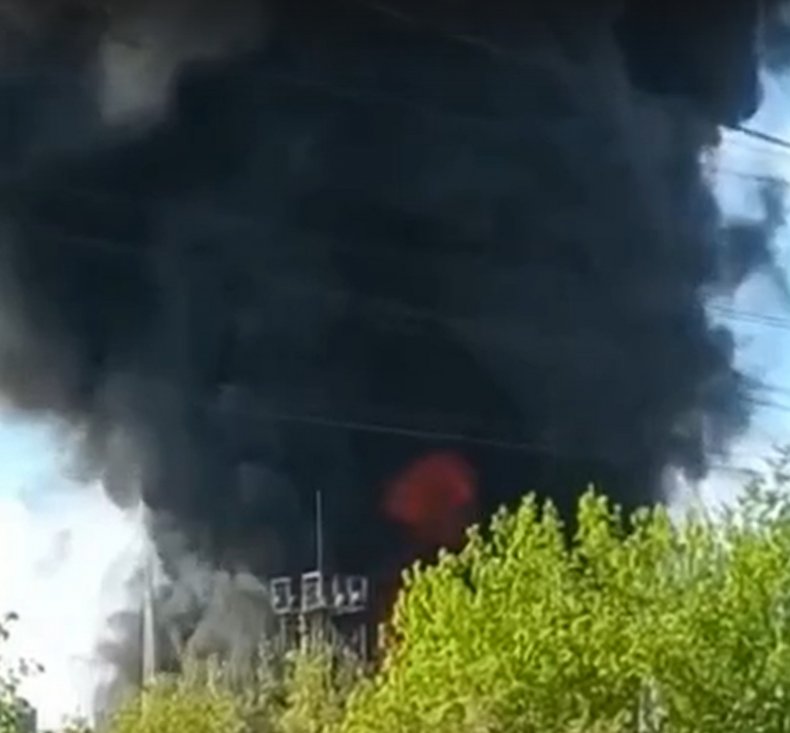 The local Aviagrad Zhukovsky news outlet posted footage of the fire which covered around 300 square feet. It was reported that there were no casualties and the fire did not spread to other buildings. The substation is located separately from the main site.
Other VKontakte users posted images of the blaze. "Serious fire at the substation in TsAGI. The transformer is burning," wrote one user next to an image taken from the neighboring Ramensky District several miles away.
The TsAGI, which Newsweek has contacted for comment, was founded in 1918 by Nikolay Zhukovsky who the city is named after and who is considered to be the father of Russian aviation.
The institute has been a state research center since 1994 and its website describes it as the largest scientific research center in the world."
The center is helping to develop next-generation jet airliners such as the new Ilyushin Il-96 and the Tupolev Tu-204, the website said.
A cause for the fire has not been listed but it is the latest blaze in Russia that has made headlines since the start of the Ukraine war.
This week, responders tackled a fire that covered around 22,000 square feet at an industrial site in Berdsk, near Siberia's largest city of Novosibirsk, around 1,800 miles east of Moscow. Local officials said the fire was sparked by polyethylene products on the first floor of the building.
Earlier this month, an explosion in the gunpowder warehouse of a military unit in the Amur district of the Khabarovsk region killed one person and injured seven others.
It came only days after two fatalities were reported following a major explosion at an ammunition plant that produces gunpowder in the city of Perm, near the Ural Mountains in Russia. Days later a fire engulfed an aviation college in the same city.
There have been a number of fires reported in Russian areas bordering Ukraine which have sparked speculation they were linked to hostilities in the war, including several blazes in the Belgorod region.