Russia Gives France a Puppy in Honor of Hero Dog Diesel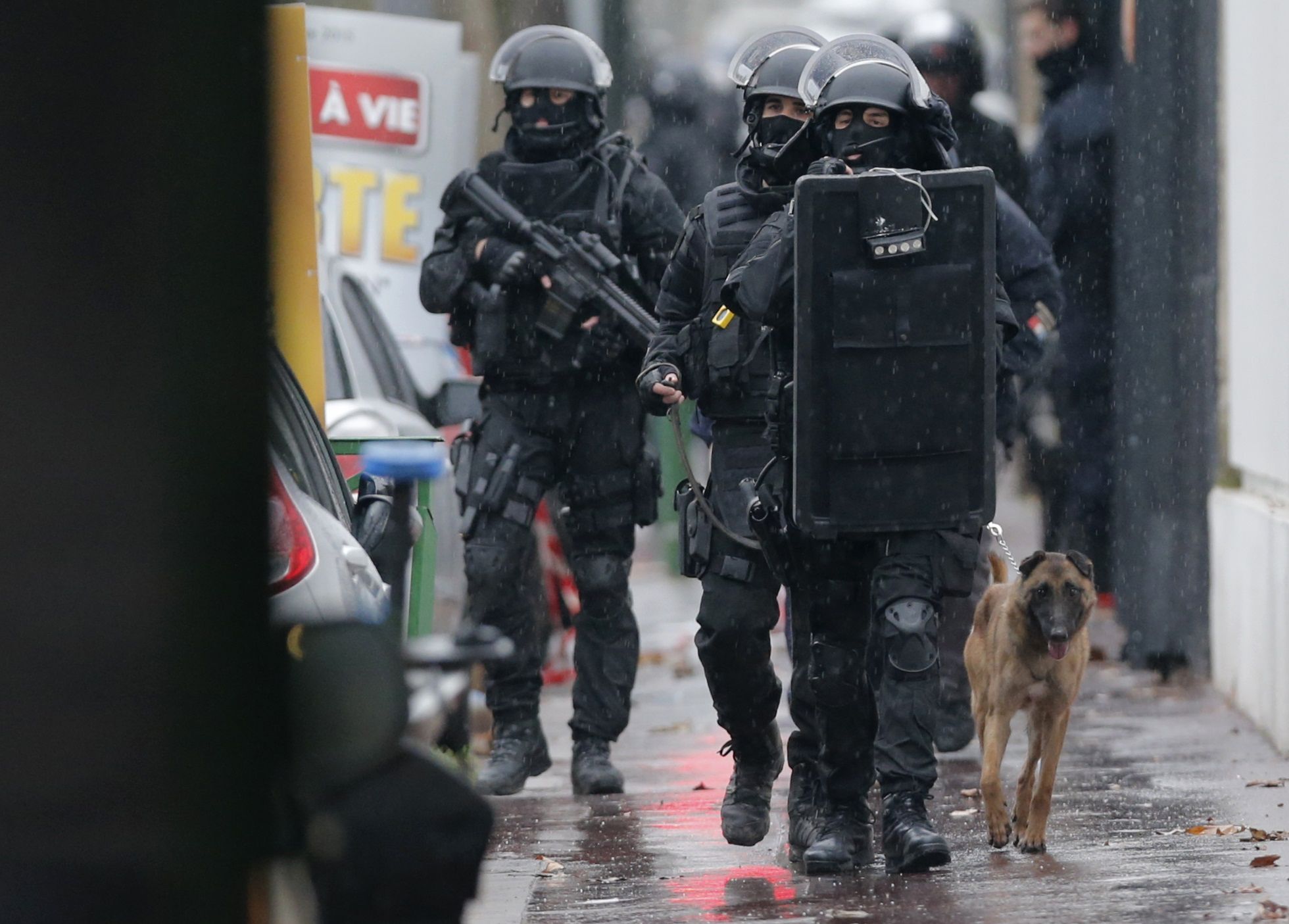 Russia presented France with a puppy on Monday, in honor of the police dog killed in a raid following the deadly Paris attacks.
Diesel, a 7-year-old female Belgian Malinois, was killed in the special forces raid targeting the suspected ringleader of the attacks, Abaaoud Abdelhamid, on November 18. The dog was shot and killed during a firefight between French forces and the suspects holed up in the Paris apartment.
On Monday, Igor Zubov, Russian deputy minister of internal affairs, handed the German shepherd puppy named Dobrynya to the French ambassador to Russia, Jean-Maurice Ripert, during a ceremony at the French embassy in Moscow. The giving of the adorable gift was a goodwill gesture following the attacks that left 130 people dead.
"The puppy you are giving us today will replace Diesel and proves your friendship. They are waiting for this puppy in Paris," Ripert said, according to Politico, adding that the Russian offer was "a gesture that comes from the heart" and "shows the relations between Russia and France quite well."
Zubov said the puppy is named after a Russian knight who was the embodiment of "strength, valor and justice." Dobrynya will remain in quarantine for three months before starring in a welcoming ceremony in Paris.
French interior minister Bernard Cazeneuve praised the Russian government for its gesture, writing to his Russian counterpart Vladimir Kolokoltsev: "The gift from Russian police dog lovers to their French counterparts...is a very strong and exceptional symbolic gesture on your part."
News of Diesel's death, announced by France's Police Nationale on Twitter, prompted an outpouring of sadness on social media, with many using the hashtag #JeSuisChien (I Am a Dog) in solidarity with the police dog. The elite paramilitary police unit said that Diesel was "indispensable in the missions of operators of #RAID," the counter-terrorism unit within the French police.