Russia Hails Saudi Arabia's 'Modernization and Transformation' Despite Jamal Khashoggi's Murder
The chief executive of the Russian Direct Investment Fund traveled to Saudi Arabia's Future Investment Initiative and praised the kingdom during Tuesday's remarks at the event, despite numerous other international and business leaders boycotting the summit in the wake of journalist Jamal Khashoggi's murder.
"Saudi Arabia is a great partner for us," Kirill Dmitriev, who runs Russia's $10 billion sovereign wealth fund, said at the conference, which was originally billed as the "Davos of the Desert," according to The Moscow Times. "[The kingdom is] not just a partner in investments or oil...we believe modernization and transformation in Saudi Arabia is truly historic," the Russian official added.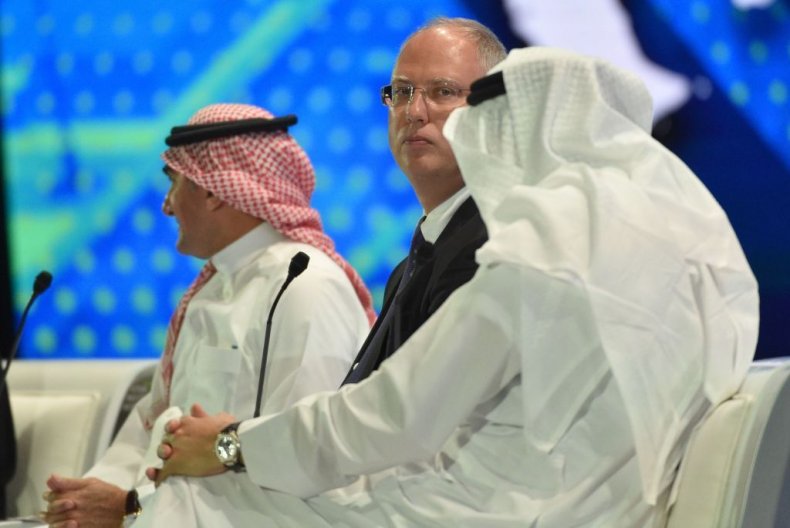 Pointing out that many Russian companies were attending the event, Dmitriev voiced his country's eagerness to invest in the kingdom. "We believe that together with our partners we will bring billions and tens of billions [of dollars] in investment into Saudi Arabia," he said.
Business and financial leaders began ditching the investment conference en mass in the wake of Khashoggi's disappearance and later confirmed killing. The Saudi journalist, who was a U.S. resident and a columnist for The Washington Post, fled the kingdom last year to live in self-imposed exile as Crown Prince Mohammed bin Salman began a widespread crackdown on dissidents.
After entering the Saudi consulate in Istanbul on October 2, Khashoggi was never seen again. Reports emerged from Turkish officials that the journalist was killed and allegedly dismembered by Saudi officials. Although Riyadh initially denied the murder altogether, the kingdom later admitted that Khashoggi had been killed, but said a fight had broken out and his death was not intentional. However, Turkish President Recep Tayyip Erdogan insisted on Tuesday that the killing was "planned" in advance, according to Radio Free Europe/Radio Liberty.
U.S. Treasury Secretary Steven Mnuchin canceled his attendance at the Saudi conference, as did Christine Lagarde, the head of the International Monetary Fund, while global attention focused on Khashoggi's killing. Top chief executives such as JPMorgan Chase's Jamie Dimon and Siemens' Joe Kaeser, also pulled out of the event, as did executives from Uber, Mastercard and Blackstone Group.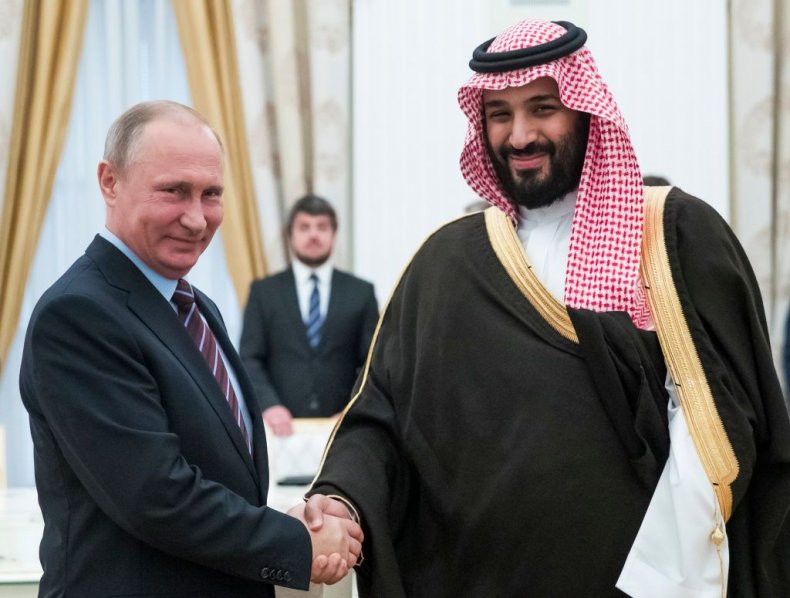 "These are difficult days for us in Saudi Arabia. We are going through a crisis," Khalid al-Falih, Riyadh's energy minister, told conference attendees Tuesday, Financial Times reported
The Kremlin also said Tuesday that "verified information about the incident with the journalist" was needed before it could react. "It is a matter of investigation and only official and verified information matters," Kremlin press secretary Dmitry Peskov said, according to Russian news agency Tass.
While top U.S. lawmakers, both Democrat and Republican, have called for a major shift in relations with Saudi Arabia—including possible sanctions—in response to Khashoggi's death, President Donald Trump has been more reluctant to insist on a severe response. He has pointed to a $110 billion arms deal with the kingdom, saying it is important to the U.S. economy and will create jobs, arguing that Riyadh could simply buy the weapons from Russia or China instead.