Russian President Vladimir Putin told military-industrial complex figures Thursday that he was prepared to extend a bilateral pact limiting the nuclear stockpiles of Russia and the United States without preconditions, but claimed the United States has not responded to his offers.
Speaking to members of Russia's Defense Ministry and defense industry leaders, Putin criticized the U.S.' withdrawal from other major arms pacts, including the Anti-Ballistic Missile (ABM) Treaty in 2002 and the Intermediate-range Nuclear Forces (INF) Treaty this past August. Now another major agreement was on the line—the New Strategic Arms Reduction Treaty (START).
This deal is the latest edition of a decades-old arrangement reducing the number of nuclear weapons and platforms maintained by the U.S. and Russia and set to expire in February 2021. Putin argued that "all our proposals to extend this agreement are on the table," but "so far, we have not received any reaction from partners."
"In this regard, I want to reaffirm the position of the Russian Federation: Russia is ready to immediately, as soon as possible, before the end of this year, without any preconditions, extend the START Treaty," he added. "So that there will be no further double, triple interpretation regarding our position, I say this officially."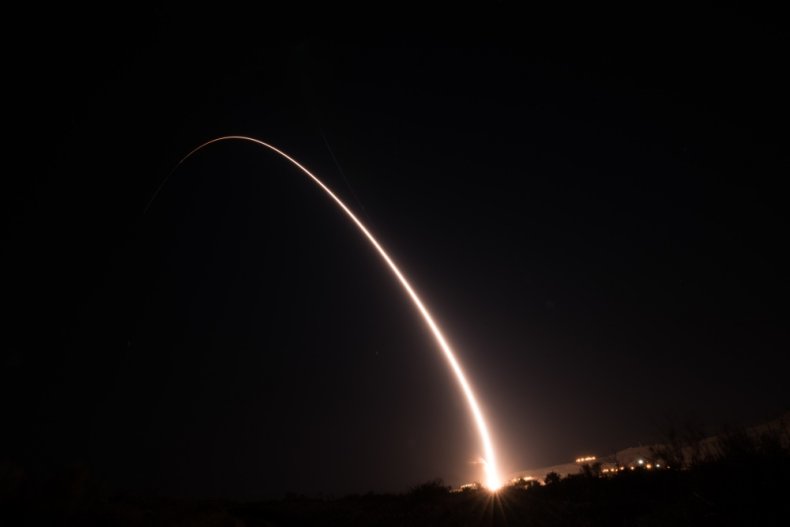 The first START was signed by President George H. W. Bush and Soviet President Mikhail Gorbachev in 1991, just months before the collapse of the Soviet Union. The landmark treaty was the last in a series of deals designed to reverse the two superpowers' arms race that dominated much of the latter half of the 21st century up until that point.
With the U.S. exit from the ABM and INF Treaties, the New START deal was among the last major bilateral accord between the two countries involving strategic weapons. President Donald Trump has expressed relative indifference in renewing the deal, unless China too joined along.
"Russia wants to make a deal as recently as like two weeks ago. Russia wants to make a deal very much on arms control and nuclear, and that's smart, and so do we," Trump said Tuesday during on the sidelines of a NATO Western military alliance summit in London. "We think it would be a good thing and we'll also certainly bring in, as you know, China. We may bring them in later, or we may bring them in now, but Russia wants to do something badly and so do we, it would be a great thing to do."
Beijing has repeatedly said it would never join such Moscow-Washington non-proliferation treaties as the INF or New START as China—along with every other nuclear power combined—has far less nuclear weapons than Russia and the U.S. Chinese Foreign Ministry Department of Arms Control Director-General Fu Cong said at last month's 2019 Moscow Non-Proliferation Conference that "the New START between the U.S. and Russia should be extended."
"We urge the two nuclear superpowers to further reduce their nuclear weapons, both deployed and in stockpile, so as to create conditions for other nuclear-weapon states to participate in nuclear arms reduction negotiations," Fu said.
Putin's push to extend New START came as his country developed a cutting-edge arsenal that included nuclear-capable hypersonic weapons he claimed could thwart all existing defenses. Pentagon spokesperson Air Force Lieutenant Colonel Robert Carver told Newsweek last month that the weaponization of hypersonic technology by U.S. competitors "has created a warfighting asymmetry that we must address."