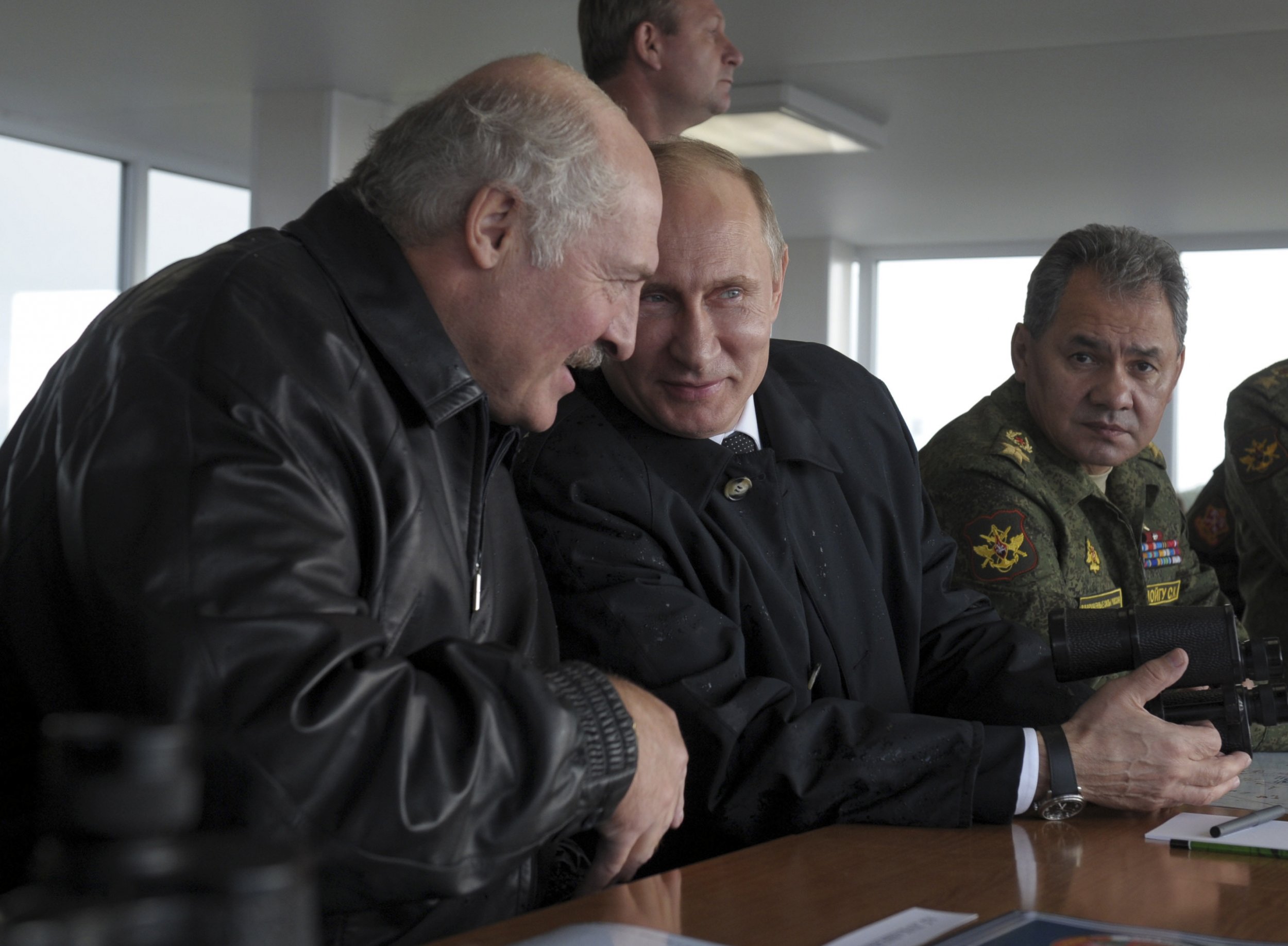 Russia has been sending troops into Belarus since Monday in preparation for massive upcoming war games that opponents in the neighboring Eastern European state worry could be a cover for a long-term foreign military presence.
Despite Moscow repeatedly assuring rivals that next month's military maneuvers were simply that, critics in Belarus have joined a number of other regional countries in expressing concern about President Vladimir Putin's long-term goals. The Zapad, or "West," exercises are set to officially include 12,700 Russian soldiers across Russia's western flank as well as in Belarus, a traditional ally of the Kremlin. Putin has provided U.S.-led Western defense pact NATO with troop information and has invited foreign observers, including those from anxious Baltic states, but some in Belarus still fear the Russian leader's strategy.
Related: Russia, Iran, Other Assad Allies And Enemies Cash In On Success In Syria, But U.S. Left Out
"He will lead this situation to what had happened in Ukraine," Aleksandr Konches, an elderly protester, told The New York Times Sunday. "Look at who came out—pensioners, workers, simple people."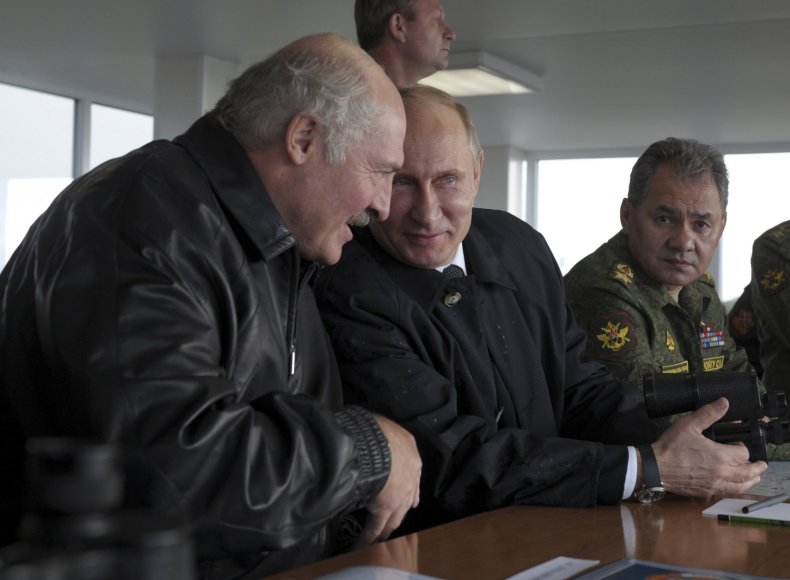 Since Russia annexed the former Ukrainian territory of Crimea in 2014 amid widespread unrest in the neighboring country, Moscow's NATO-aligned neighbors have sought to boost protection against what they perceive to be aggressive Russian military and political moves in the region. In 2015, the U.S. mapped out four multinational battle groups in the Baltic states and Poland, intended to bolster NATO's military infrastructure on Russia's border. Russia has argued that NATO's plans are an attempt to isolate it and has sought to improve its own defensive positions. Both NATO and Russia have since engaged in an arms race, including a near constant series of dueling military exercises.
Zapad has occurred every four years for decades, and despite heightened tensions between Russia and the West, nothing appears to set this exercise apart. Russian media have previously placed the number of troops involved as being up to 100,000, but Margarete Klein of the German Institute for International and Security Affairs told Germany's Deutsche Welle Thursday that the figure may refer to Russia's larger preparation for the upcoming exercises.
Other rumors have also contributed to popular concerns about Russia's intentions. Numerous Western media outlets reported that the 2009 Zapad exercise ended with a simulated nuking of Poland, but no declassified evidence of such a scenario could be found, according to CNN. Some also speculate that the 2009 exercise was a cover for heightened military action in neighboring Georgia, and the next installation, in 2013, was designed to prepare for military action in Ukraine the following year, according to Real Clear Defense, which went on to say that this year's drills did not appear to be a cover for any real-world aggressions. Prominent opponents of Moscow, such as Mikheil Saakashvili, the former Georgian president, have also shared their analysis.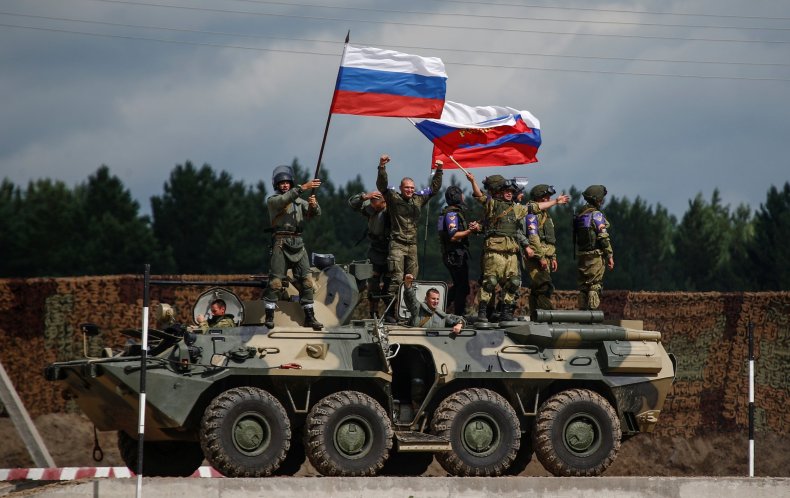 "I think the most imminent threat [from Russia] is coming up against Belarus, because I think part of the military personnel and equipment will remain in Belarus after the exercises," Saakashvili told the U.S. government-funded Radio Free Europe/Radio Liberty earlier this month.
"It is unlikely they will do anything during the exercises. But any trap might be expected after the exercises. I think they are considering the possibility of the complete occupation of Belarus, and possibly an annexation of that country. That would be yet another big crisis in the region."
Russia has denied any plans to compromise the sovereignty of Belarus, where Aleksandr Lukashenko has been a supporter of the Kremlin since becoming the country's first post-Soviet president in 1994. Before the Zapad exercises, Russia and Belarus will conduct command and control exercises from Monday through Friday, the Belarusian Telegraph Agency cited the country's defense ministry as saying.