Russia Slams U.S. 'Warmongering' in Iran as Rouhani Vows No Surrender 'Even If Our Land Is Bombed'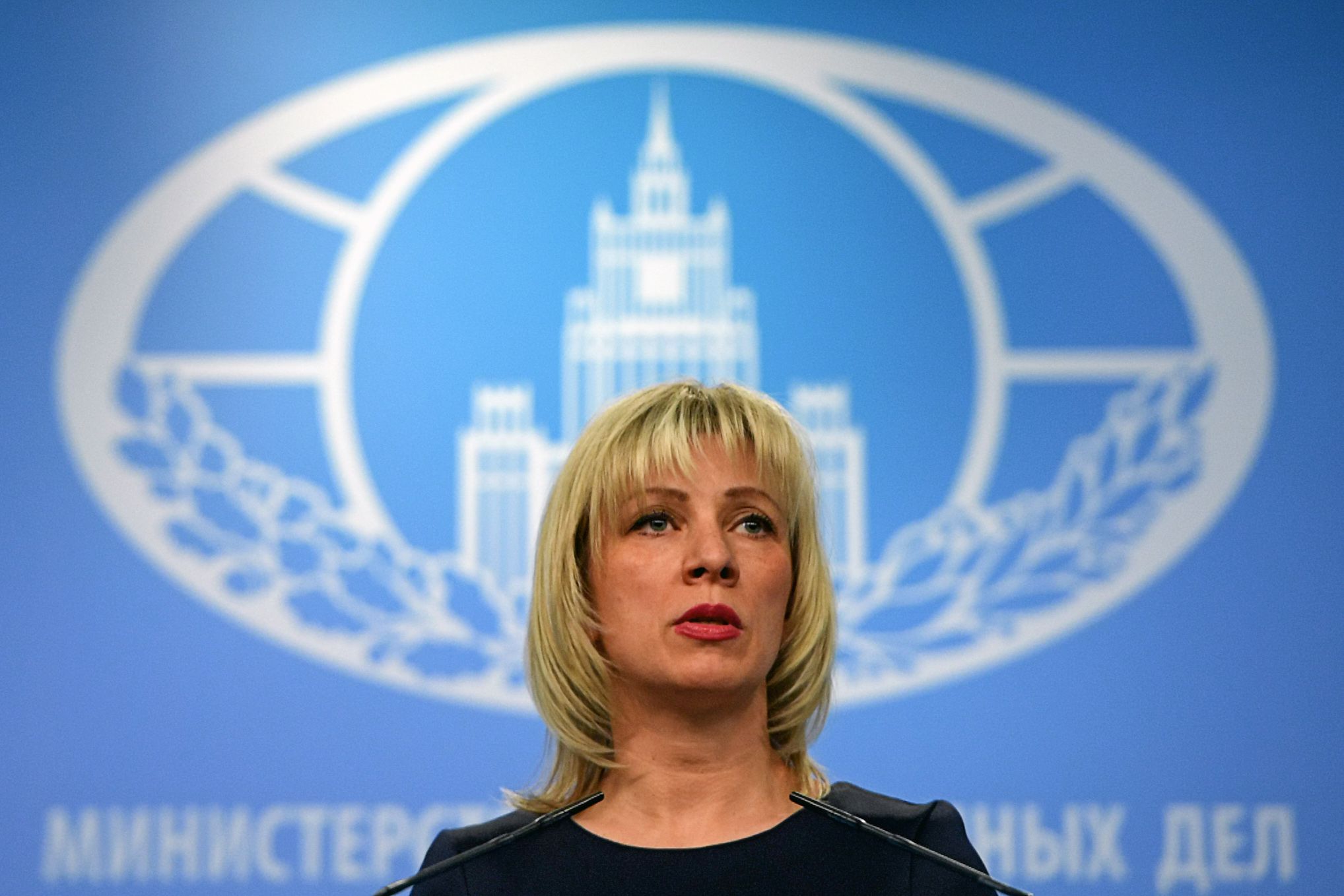 President Donald Trump may now be talking down the chances of open conflict with Iran, but Russia has continued to lambast the U.S. for what it considers inflammatory and belligerent foreign policy designed to justify a war with Tehran.
Speaking to reporters on Thursday, Russian Foreign Ministry spokesperson Maria Zakharova said the White House was intentionally provoking the Iranians, hoping to pressure them into retaliation that would provide a casus belli for a military strike.
According to Russian state news agency Tass, Zakharova said the U.S. "is escalating the situation by sending aircraft carriers and bombers to the Persian Gulf region."
"These actions are accompanied by warmongering statements and groundless and unproven accusations addressed to Iran saying that the country is involved in some sabotaging operations on the adjacent territories and posing threats to American diplomats in neighboring Iraq," she said.
Ongoing tension over the stalled Joint Comprehensive Plan of Action—commonly known as the Iran nuclear deal—reached new heights in recent weeks, raising fears that an armed confrontation may break out between Washington and Tehran. Citing new threats uncovered by intelligence reports, the U.S. deployed an aircraft carrier strike group, nuclear-capable B-52 bombers and a Patriot missile defense system to the region.
Trump's administration has also reinstituted strict economic sanctions in Iran in a bid to force its leaders to agree to a more comprehensive version of the Obama-era nuclear deal. The White House wants such an agreement to include limitations on Iran's ballistic missile program and regional influence, though Tehran has rejected the proposition.
"It seems that by adopting sanctions, applying military pressure and resorting to sharp and aggressive rhetoric, Washington is deliberately provoking Iran into sterner retaliation measures and looking for a reason to engage in direct confrontation," Zakharova told reporters.
"This is a very dangerous policy. Not only is it destroying the Joint Comprehensive Plan of Action on the Iranian nuclear program, but also can result in broader destabilization across the whole Middle Eastern Region."
After weeks of threats and counterthreats, Trump appeared to pour cold water on talk of war on Monday, telling reporters, "We have no indication that anything's happened or will happen, but if it does, it will be met, obviously, with great force. We will have no choice." This was an abrupt U-turn from earlier White House statements, which suggested Iran was planning to attack U.S. or allied targets in the region.
Nonetheless, the Pentagon has reportedly presented a new plan to send another 10,000 U.S. soldiers to the Middle East as a deterrence measure.
Iranian leaders remain unyielding. While stressing Tehran has no desire for war, the regime has warned that any conflict would be a costly one for the Americans.
On Thursday, President Hassan Rouhani said his compatriots "have not bowed to pressures despite facing difficulties in their lives," and that the nation would not "withdraw from independence and dignity even if our land is bombed."