Russia Says Israel's Attack on Syria 'Created a Direct Threat' to Civilian Planes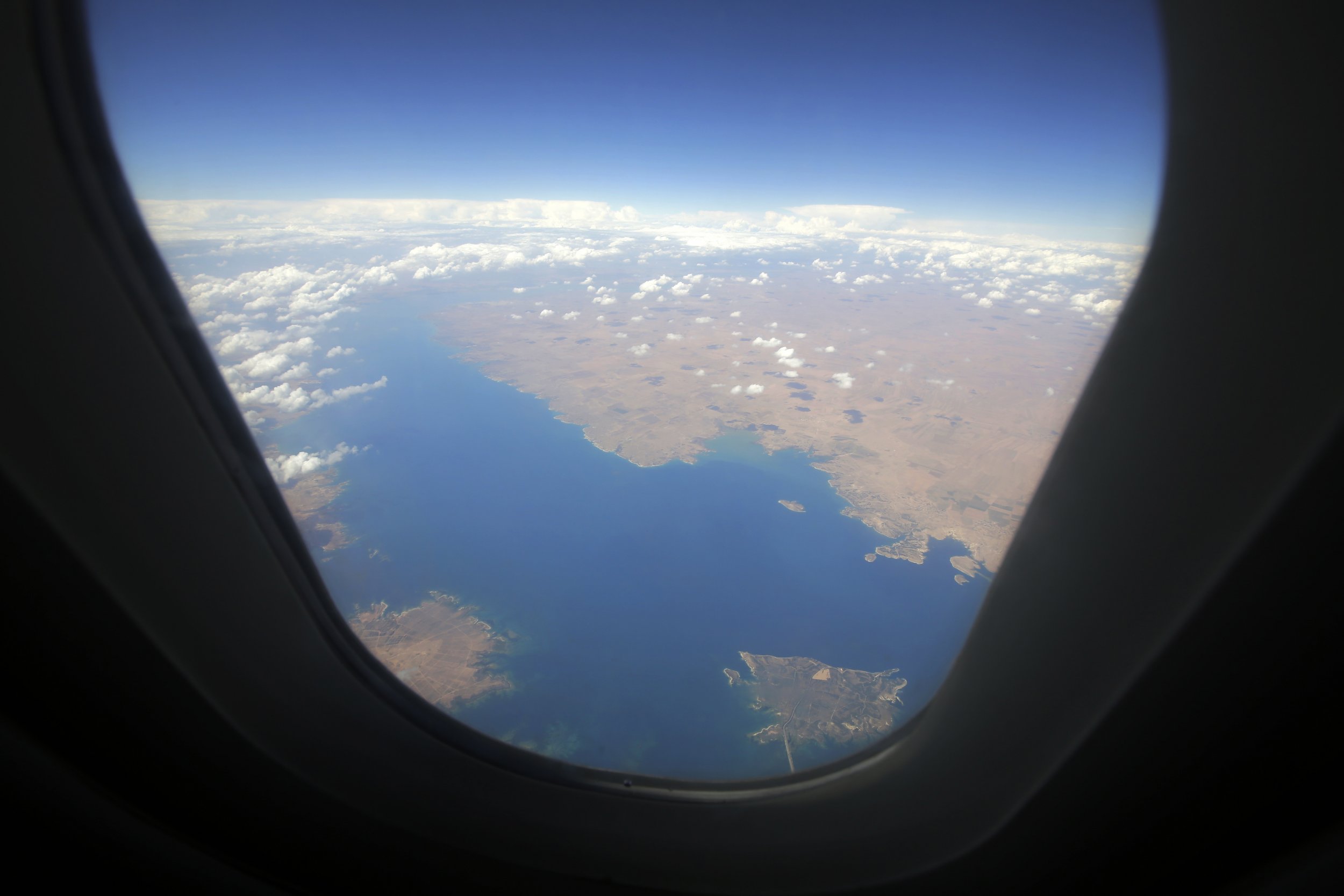 Russia said Wednesday that a recent airstrike attributed to Israel in Syria threatened two civilian airliners operating nearby.
Russian Defense Ministry spokesperson General Igor Konashenkov said, "The provocative actions of the Israeli Air Force on the evening of December 25, when six F-16 aircraft in the airspace of neighboring Lebanon launched an air strike on Syrian territory, created a direct threat to two passenger aircraft," according to the Interfax News Agency. He did not specify which flights were put at risk, but said they were not Russian-operated and that one was landing in the Syrian capital of Damascus, while the other was landing in the Lebanese capital of Beirut.
"To prevent a tragedy, Syrian government forces imposed restrictions on the use of air defense and electronic warfare, which allowed air traffic controllers in Damascus to take a passenger plane from a dangerous area and send it to the alternate Hmeymim airfield," Konashenkov said, referring to a military air base leased by Moscow in the Syrian coastal province of Latakia.
Still, the official said that Syrian air defenses managed to intercept 14 out of the 16 GBU-39 guided bombs used in the Christmas Day strikes.
Newsweek subscription offers >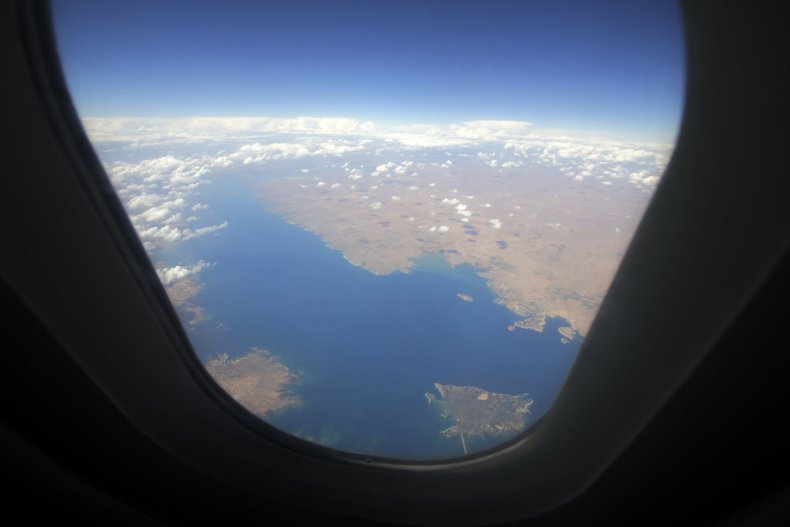 Konashenkov said that Israel targeted the 138th Mechanized Brigade of the Syrian Army's 4th Armored Division, located about 4½ miles from the city of Damascus, and wounded three soldiers. The Syrian Ministry of Defense said earlier Wednesday that its "air defense systems are dealing with hostile missiles fired by Israeli warplanes from Lebanese territory and are able to down most of the rockets before reaching their targets, adding that "the aggression was limited to an ammunition depot and three soldiers were wounded."
Israel has neither confirmed nor denied its involvement in the attack, but the official Israeli Defense Forces spokesperson's Twitter account said that the "IDF aerial defense system activated in response to an anti-aircraft missile launched from Syria." Israeli news site Nziv cited Syrian sources as saying that the attack was conducted using at least 22 Israeli surface-to-surface missiles, as well as air-to-surface missiles to target a warehouse containing Iranian Fajr-5 missiles being stored by the Iran-backed Shiite Muslim Hezbollah movement.
Lebanon's National News Agency confirmed Tuesday that Israeli warplanes breached Lebanese airspace and had fired flares that could be seen from the southern cities of Tyre and Adloun. A Department of Defense source with access to the information from Israeli senior military officers with direct knowledge of the attack told Newsweek that same day that Israel initiated the attack and that the target was a group of Hezbollah leaders boarding a plane.
Newsweek subscription offers >
Israel has rarely commented on its operations in neighboring Syria, but Israeli spy chief Yisrael Katz said in September that the country has conducted more than 200 strikes there in the past two years, mostly targeting suspected Iranian assets. Israel has accused Iran of undermining its national security by setting up forward bases in Syria, where both Iran and Russia have helped Syrian President Bashar al-Assad regain most of his territory from a 2011 rebel and jihadi uprising.
Speaking at the 177th Pilots Course graduation ceremony at the Hatzerim Air Base in Israel, Lieutenant General Gadi Eisenkot, IDF Chief of the General Staff, was cited by the official IDF account as saying Wednesday that "the IDF has been operating outside of public view" and "thwarted the attempts of Iranian armament and entrenchment [in Syria]." Israeli air force commander Major General Amikam Norkin said that the country had "prevented the establishment of Iranian military capabilities in Syria."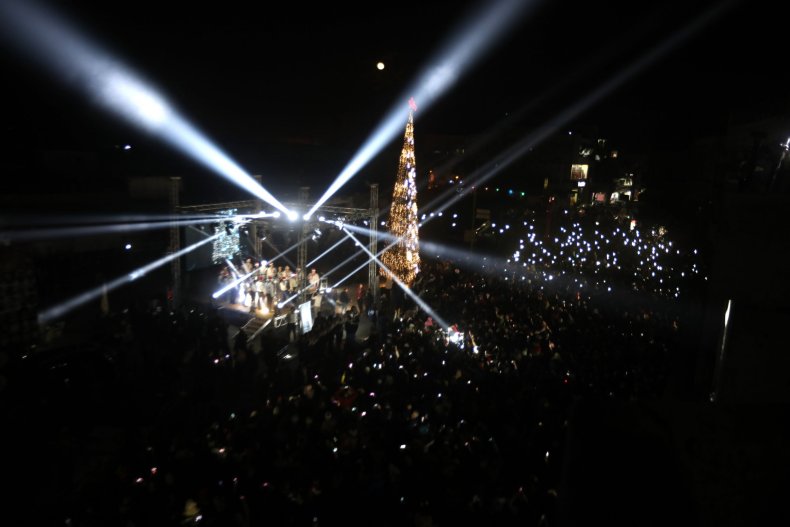 Despite its strategic alliance with Iran, Russia has maintained a working relationship with Israel that has grown strained in the wake of an incident in September, which saw Syrian defenses responding to an Israeli air raid accidentally shoot down a Russian Ilyushin Il-20 surveillance plane. Russia has since sent upgraded S-300 missile defense systems to Syria, but it was unclear if they were operational yet. Israel has threatened to target these weapons should they engage Israeli aircraft and has vowed to continue conducting strikes.
Tuesday's strike would be the first since President Donald Trump announced the withdrawal of U.S. forces fighting the Islamic State militant group (ISIS) in Syria. The U.S., along with its regional allies Israel, Qatar, Saudi Arabia and Turkey, was a sponsor of efforts to overthrow Assad via an armed insurgency but later switched its focus to battling ISIS as it took advantage of the chaos in Iraq and Syria to take over half of both countries in 2014. The jihadis have since been largely eradicated in separate campaigns by the U.S.-backed, mostly Kurdish Syrian Democratic Forces on one front and the Syrian military along with its Russian and Iranian allies on the other.
Like Israel, the U.S. has called for a complete withdrawal of any forces under Iranian command in Syria and, despite some Washington officials having previously hinted at a prolonged Pentagon deployment aimed at curbing Tehran's influence, Trump mentioned in a Christmas Day tweet that he was "bringing our Troops Back Home" as the defeat-ISIS mission had been accomplished.
Russia Says Israel's Attack on Syria 'Created a Direct Threat' to Civilian Planes | World