Russia Space Chief Backtracks on Minimum Date Roscosmos Will Leave ISS
Russia is "highly likely" to remain involved with the International Space Station (ISS) until 2028, the country's top space official has said, following an earlier decision to leave the station "after 2024."
On Wednesday, Russia launched its Soyuz MS-22 mission, which carried a crew of two Russian cosmonauts and one NASA astronaut to the ISS. In a press conference afterwards, Yuri Borisov, head of Russia's Roscosmos space agency, said: "We plan [to work at the station] through 2024, and then we will continue depending on the ISS' condition. Highly likely, until 2028," according to Russian state news agency TASS.
The announcement came on the same day as Russian officials held negotiations with NASA representatives. For many, it won't come as a surprise.
On July 26, Borisov said during a meeting with Vladimir Putin that the decision had been made for Russia to withdraw from the ISS "after 2024."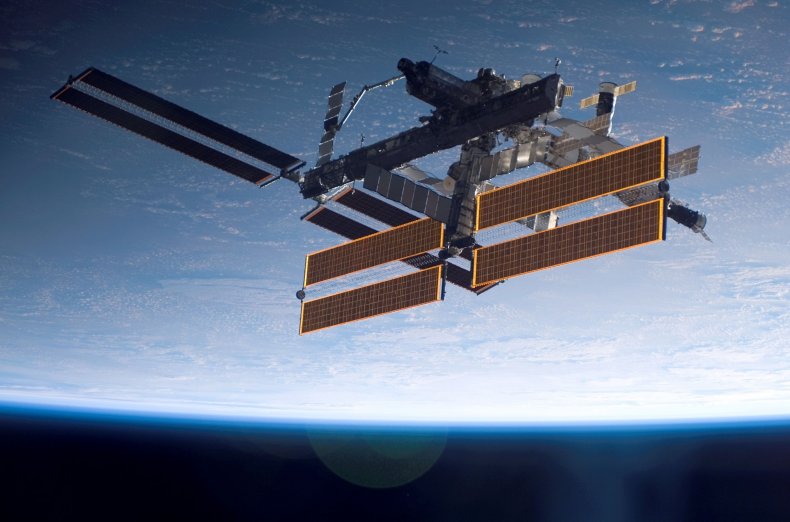 While the announcement may have implied an imminent departure, it served more as a commitment that Russia would maintain a presence aboard the station until at least 2024, but it was very vague in terms of when the country would actually leave.
This was pointed out by former NASA astronaut Scott Kelly—a vocal critic of the Putin regime—at the time, who tweeted: "I think the Russians will try to stay as long as they can afford it. Gives Putin needed credibility domestically and internationally. 'After 2024' is more vague, open-ended bluster IMHO."
While the 2028 date has now been confirmed as highly likely by Borisov, NASA's space operations chief Kathy Lueders had already indicated that would be the case almost immediately after Russia's "after 2024" announcement in July.
On July 27, Lueders told Reuters that Roscosmos wanted to remain an ISS partner until its own space station, the Russian Orbital Service Station (ROSS), was up and running. Vladimir Solovyov, flight director for the Russian segment of the ISS, said in an interview published on Roscosmos's website that he expected that would be some time in 2028.
"We're not getting any indication at any working level that anything's changed," Lueders told Reuters.
Russia and the U.S. have arguably been the two most important partners involved in the ISS since the station's construction began in 1998. The first part of the station, the Zarya Control Module, was launched aboard a Russian rocket. The first crew to reside on the station in the year 2000 were mostly Russian. Over the years, Russia has also been responsible for maintaining the station's orbit via thrusters.
However, Roscosmos's relationship with the rest of the world became increasingly strained this year due to Russia's invasion of Ukraine and the inflammatory rhetoric of the agency's former boss, Dmitry Rogozin, who was dismissed on July 15.
Update, 22/9/22, 5:24 a.m. ET: This article's headline has been updated to read 'Russia space chief backtracks on minimum date Roscosmos will leave ISS' after initially reading 'Russia space chief backtracks on target date for Roscosmos to leave ISS'.