North Korea Threat: Japan and Russia Team Up to Stop Kim Jong Un's Nuclear Ambitions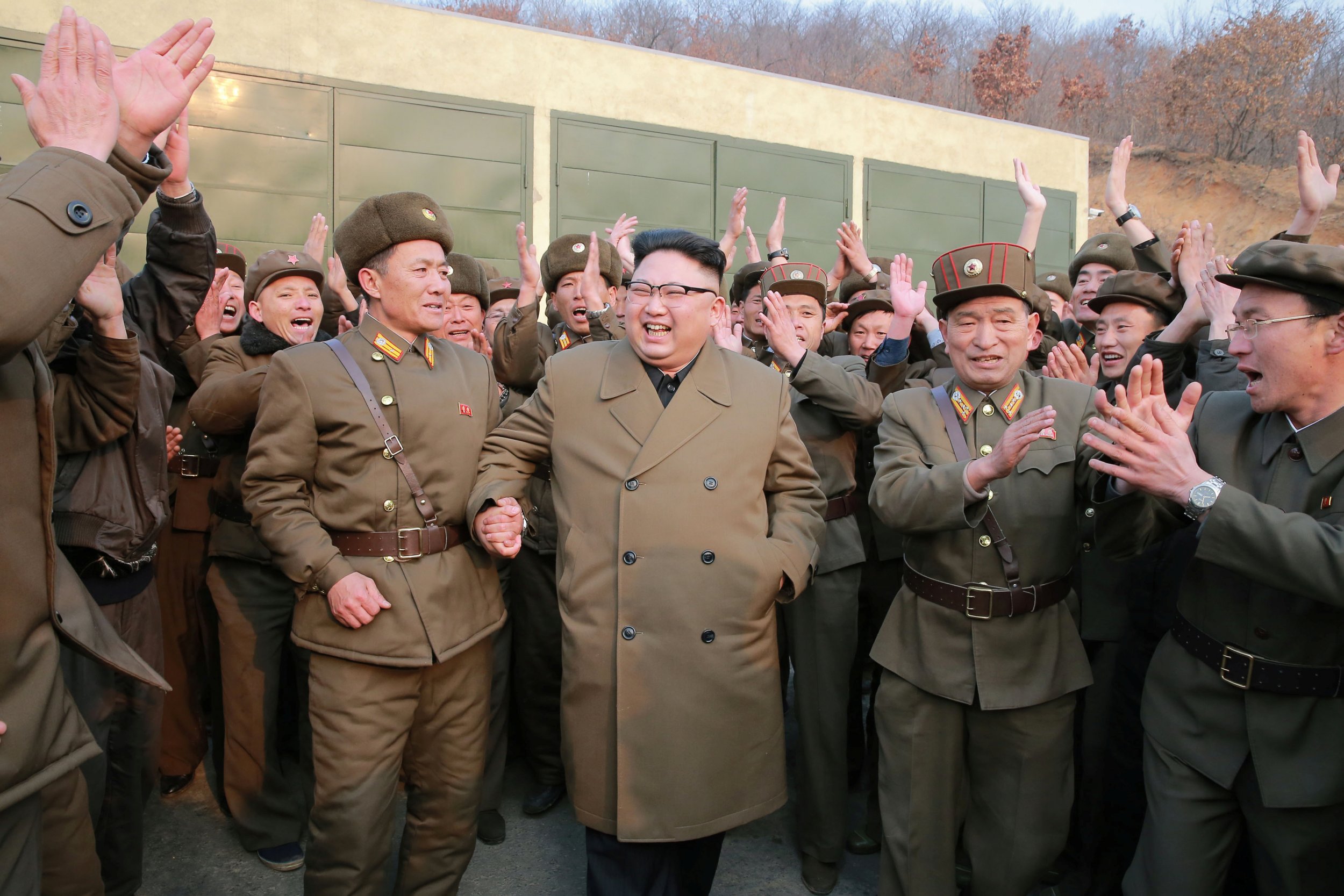 Russia and Japan have promised to work together to curb North Korea's nuclear expansion, according to multiple reports Monday.
Officials from the two countries discussed foreign policy and security issues for the first time since Russia annexed Crimea in 2014. Foreign and defense officials left the "two-plus-two" talk with a commitment on both sides to work to stop the North's repeated recent illegal missile tests.
"We had a very candid talk on the missile launches by the North and we agreed to call on the country to refrain from further provocations and comply with the U.N. Security Council resolution," Japan's Foreign Minister Fumio Kishida said, according to the Japan Times.
Japanese Prime Minister Shinzo Abe is scheduled to visit Russia in late April and again in September as the two countries remain engaged in a territorial dispute over islands that went under Russian control after World War II.
North Korea fired four missiles into the Sea of Japan this month. The U.S. is deploying the Terminal High-Altitude Area Defense system, commonly called THAAD, in the area, which has angered Russia and China. The countries have said the defense system could spark an even greater arms race.
"The U.S. global ballistic missile defense poses a deep risk to the security of the region," Russian Foreign Minister Sergey Lavrov said, according to the Associated Press.
North Korea has regularly threatened the United States and South Korea. A propaganda video this weekend depicted fake images of the country striking a U.S. Navy aircraft carrier. Amid threats from the North to carry out attacks and its increased nuclear testing, Secretary of State Rex Tillerson recently called for a new strategy to deal with the country and its dictatorial leader Kim Jong Un.
"In the face of this ever-escalating threat, it is clear that a different approach is required," Tillerson said last week after a meeting with Kishida in Japan. "The purpose of—part of the purpose of my visit to the region is to exchange views on a new approach."