Russian Court Fines Man Who Communicates in Sign Language for Chanting Slogans
A hearing-impaired man in Russia who communicates solely through sign language was fined after police claimed he had shouted protest slogans during anti-government demonstrations, a rights group has said.
Yevgeny Agafonov was detained by officers in St Petersburg on January 31 during the demonstrations in support of jailed Kremlin critic Alexei Navalny.
But the group Apologia Protesta (Apology of Protest) said on its Telegram channel that he was not involved in the protests and was simply on his way to an arts and crafts shop before being detained by officers.
It said that he did not know about the protests and could not hear what the police officers were shouting at him.
"When Agafonov saw that other citizens were being detained, he gestured to the police that he could not hear," the rights group said.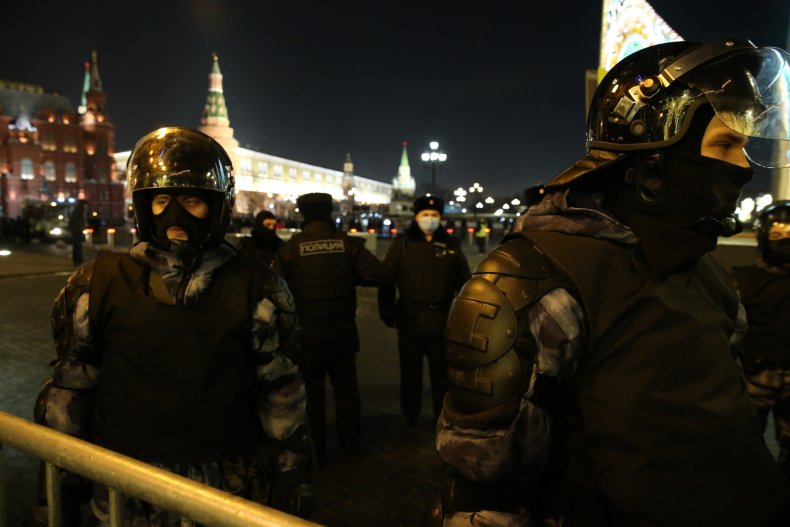 Charged with taking part in an unsanctioned rally, Agafonov's rap sheet said that he "chanted slogans along with other participants in the public event," Current Time TV reported.
The rights group said he was held at a police station for nine hours without a sign language interpreter. Lawyer Sergei Loktev said that as Agafonov was hard of hearing, he could not understand the policemen's explanations about his rights.
However Krasnoselsky District Court in Russia's second city still found Agafonov guilty on Friday under Part 6.1 of Article 20.2 of Russia's Administrative Code and fined him 5,000 rubles ($67).
The rallies last Sunday and January 23 opposing the government of President Vladimir Putin held across the country were unsanctioned and there is concern at the fates and sanitary conditions faced by the thousands of people who were detained.
Cells in Moscow and St. Petersburg are overflowing as law enforcement and the judicial system are swamped.
People were spurred to action by Navalny's detention after he arrived back in Moscow from Berlin where he was being treated after being poisoned by the Novichok nerve agent.
Amid international condemnation of Navalny's sentence and the crackdown on protesters, Moscow said it would expel diplomats from Sweden, Poland and Germany over their alleged participation in the rallies.
Russia's foreign ministry announced on Friday that "such actions on their part are unacceptable and do not correspond to their diplomatic status."
It comes during a visit to Russia by European Union foreign affairs chief Josep Borrell who expressed concern to foreign minister Sergei Lavrov about the impact that Navalny's jailing would have on relations between Moscow and Brussels.
The graphic below provided by Statista shows how long Vladimir Putin has been in power.