Russia May Use Energy as Weapon to 'Blackmail' NATO Countries: Berlin
German Vice Chancellor Robert Habeck is warning that Russia could use critical energy sources to threaten NATO countries, saying the country has already begun leveraging its oil and gas taps over nations that have backed Ukraine in the war.
Although Germany has increased efforts to reduce its dependency on Russian energy since the invasion of Ukraine began February 24, it still expects to be largely sustained by Russian gas for the next two years. Habeck is cautioning that this reliance could create a problem of instability for Germany during the winters.
"The gas storage facilities must be full by winter or else we will be in a situation where we can easily be blackmailed," Habeck, who also serves as the country's economy and climate minister, said at a Thursday press conference.
"It has to be said that the situation is coming to a head, in such a way that the use of energy as a weapon is now being realized in several areas," he added.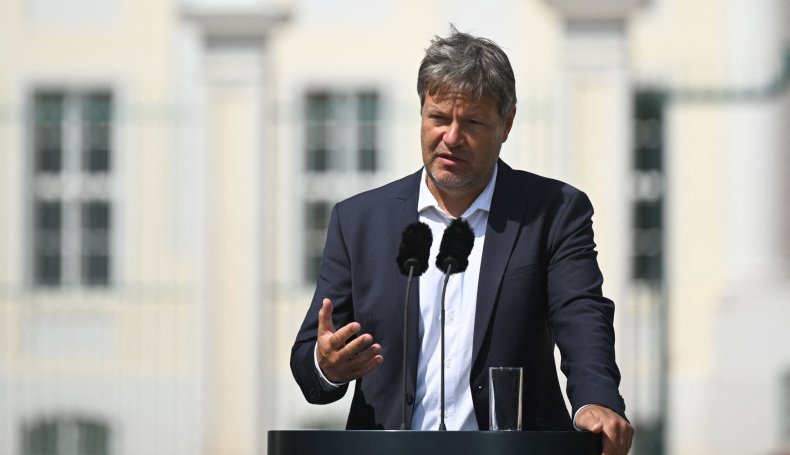 The remarks from Habeck come just a day after Russia imposed sanctions on 31 U.S., European and Singaporean energy firms in a retaliatory move against penalties Russia has faced from the West.
His comments also echo European Commission President Ursula von der Leyen's statement last month, in which she called Russia's decision to cut off gas exports to Poland and Bulgaria an "instrument of blackmail."
The ongoing developments have hit Germany, Europe's largest natural gas consumer, particularly hard.
Berlin said the country experienced a 25 percent drop in supplies on Wednesday, relying on imports from Norway and the Netherlands to make up for the shortfall.
Russian gas accounted for 55 percent of Germany's imports last year.
A sudden stop in energy exports from Russia would also have significant impact on Latvia, Italy and France.
A new study, released by the Macroeconomic Policy Institute in Düsseldorf this week, found that an abrupt halt in gas deliveries from Russia could trigger a massive recession across Europe—one worse than those stemming the 2008 financial crisis or the COVID pandemic.
As Germany races to wean itself off Russian energy, Habeck stressed to WirtschaftsWoche that "less consumption is the be-all and end-all."
Habeck has cautioned of fallout for NATO countries in recent weeks.
Last month, he said that the delivery of tanks to Ukraine from the West could put targets on the backs of NATO countries.
"Heavy weapons are synonymous with tanks, and all NATO countries have so far ruled this out to not become targets themselves," he told Politico.
He warned that sending tanks could spur Russia to extend the war to Ukraine's allies while adding that "it is right for Germany to act in unity with its partners. And this unity must be maintained at all costs."