Russia's Military Says the U.K.'s New Warship is 'a Large, Convenient Naval Target'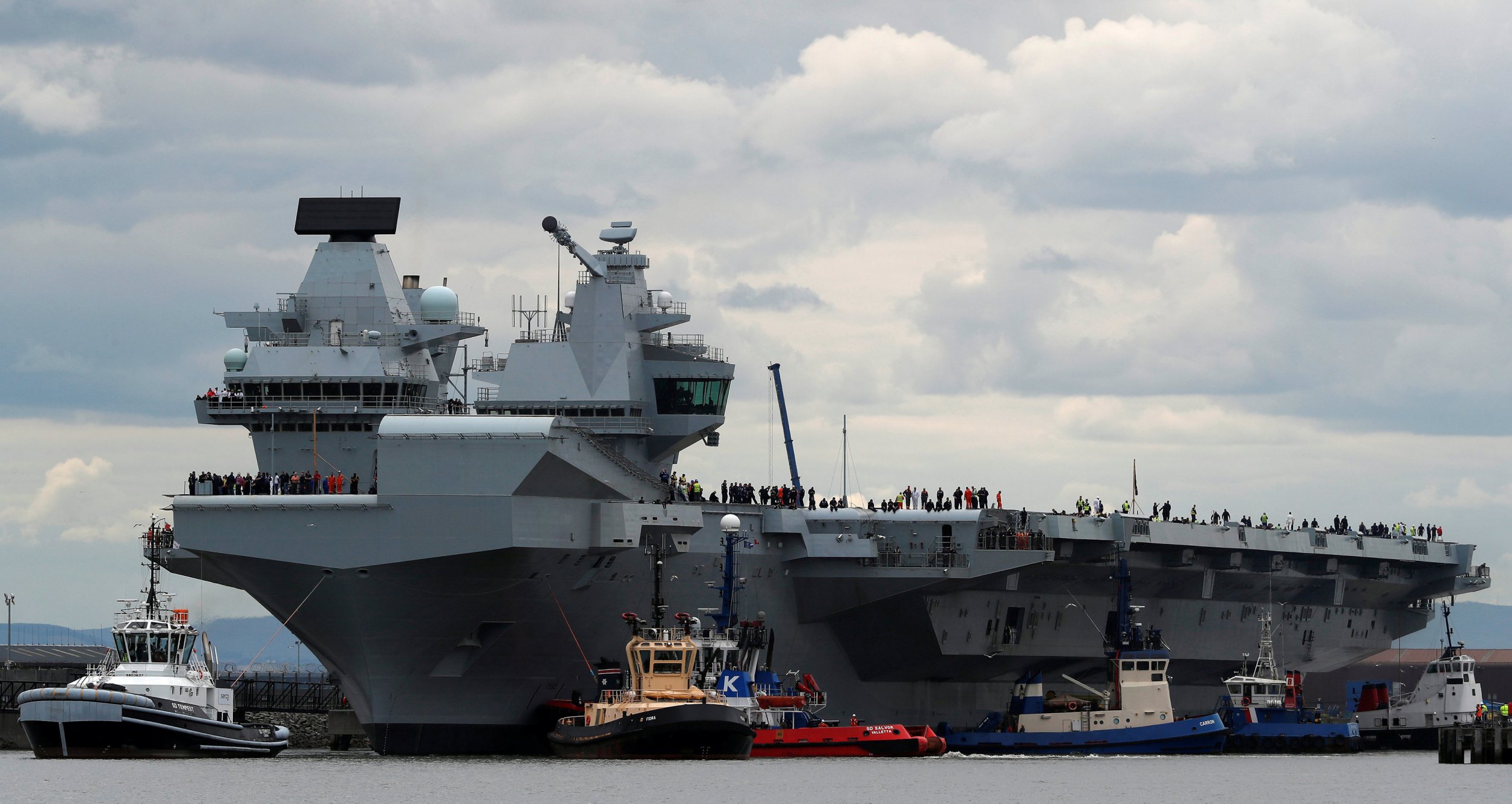 Russia has fired back at boastful comments made by the U.K.'s defense secretary regarding his country's new aircraft carrier, which a Moscow general said would fail to stand up to Russia's military might.
The Russian Defense Ministry issued a statement Thursday in response to U.K. Defense Secretary Michael Fallon's suggestion that Moscow would be envious of the newly deployed aircraft carrier, the HMS Queen Elizabeth. As the massive warship embarked on its maiden voyage Monday, Fallon joked about Russia's sole aircraft carrier, the Admiral Kuznetsov, which first hit the water in 1991, calling it "old" and "dilapidated."
Countering Fallon's Monday remarks and prior gibes at Russia's warship, a Russian Defense Ministry spokesperson, Major General Igor Konashenkov, said Thursday that the U.K.'s aircraft carrier was all looks and little substance.
Related: Russia says "Ship of Shame" has 20 more years at sea, despite U.K. government taunt
"These rapturous statements...about the supremacy of the new aircraft carrier's beautiful exterior over the Russian aircraft-carrying cruiser Admiral Kuznetsov expose Fallon's utter ignorance of naval military science," Konashenkov said, according to a translation provided by Reuters.
"Like a bee, the British aircraft carrier is only capable of independently releasing planes from its belly closely flanked by a swarm of warships, support ships and submarines to protect it. That is why...the British aircraft carrier is merely a large, convenient naval target," he added.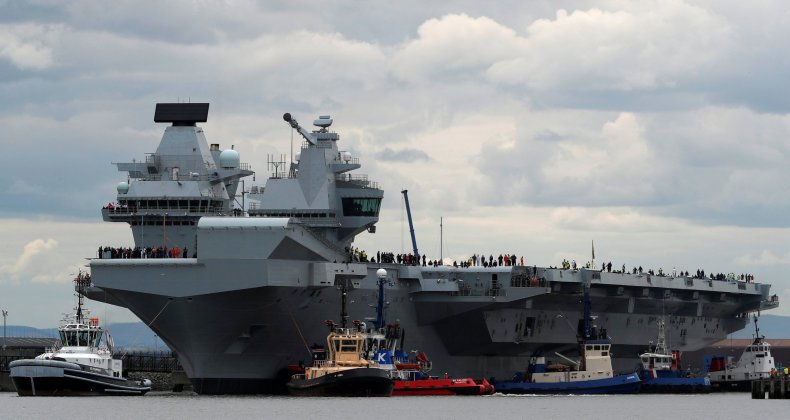 Konashenkov added that it would be wise for the U.K. not to show off its new ship's "beauty" any more than a few hundred miles from its "distant relative" in Russia. The U.K. is a major backer of NATO, the U.S.-led military alliance that has increasingly refocused from being a regional defense pact to a "warfighting command" against what it considers to be Russian military aggression in Europe.
In addition to criticizing Russia's military moves in Europe, U.K. officials have accused Moscow of sponsoring cyberattacks worldwide, including one that struck dozens of email accounts belonging to members of Parliament Saturday, The Guardian reported.
Moscow accuses the U.S. and its allies of instigating war in Europe and dismisses allegations that it conducts electronic warfare against foreign governments. Russia also stands behind the aging Admiral Kuznetsov, which Fallon last year gave the moniker "the Ship of Shame." Russia's Defense Ministry said Wednesday the Admiral Kuznetsov was good for another two decades of service.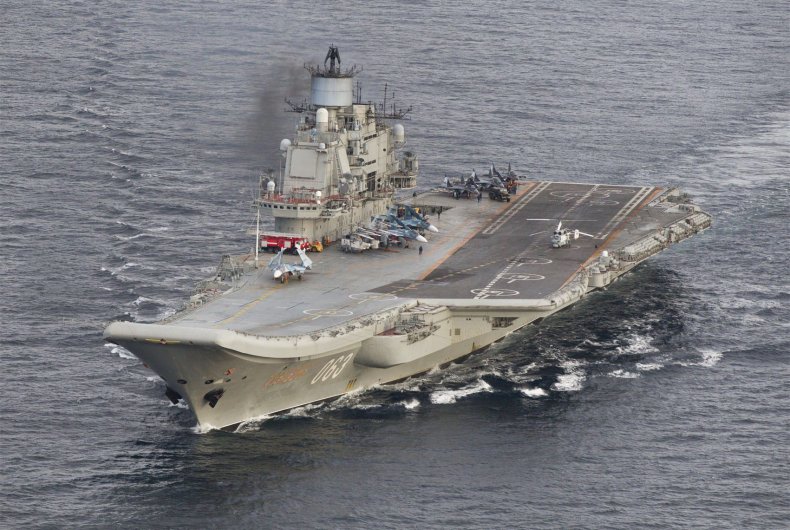 "We have an idea about the extent of the work, and our enterprises are ready for it," Igor Ponomarev, the vice president of Russia's state-run United Shipbuilding Corp., said during the International Defense Maritime Show in St. Petersburg, according to state-run news outlet RIA Novosti. "After the renovation, the cruiser will be able to serve no fewer than another 20 years."
The Admiral Kuznetsov, which Russia reportedly plans to modernize in the near future, spent months supporting Russia's campaign against the Islamic State militant group (ISIS) and other various insurgent groups trying to overthrow Syrian President Bashar al-Assad, before being pulled out in January. It hosted Libyan military leader Khalifa Haftar, head of the country's Tobruk-based eastern government, later that month and then passed through the English Channel accompanied by a U.K. military escort before ultimately returning to the northern Russian port of Severomorsk.