U.S. Tells Russia to Destroy 'Illegal Missile' That Poses 'Potent and Direct Threat'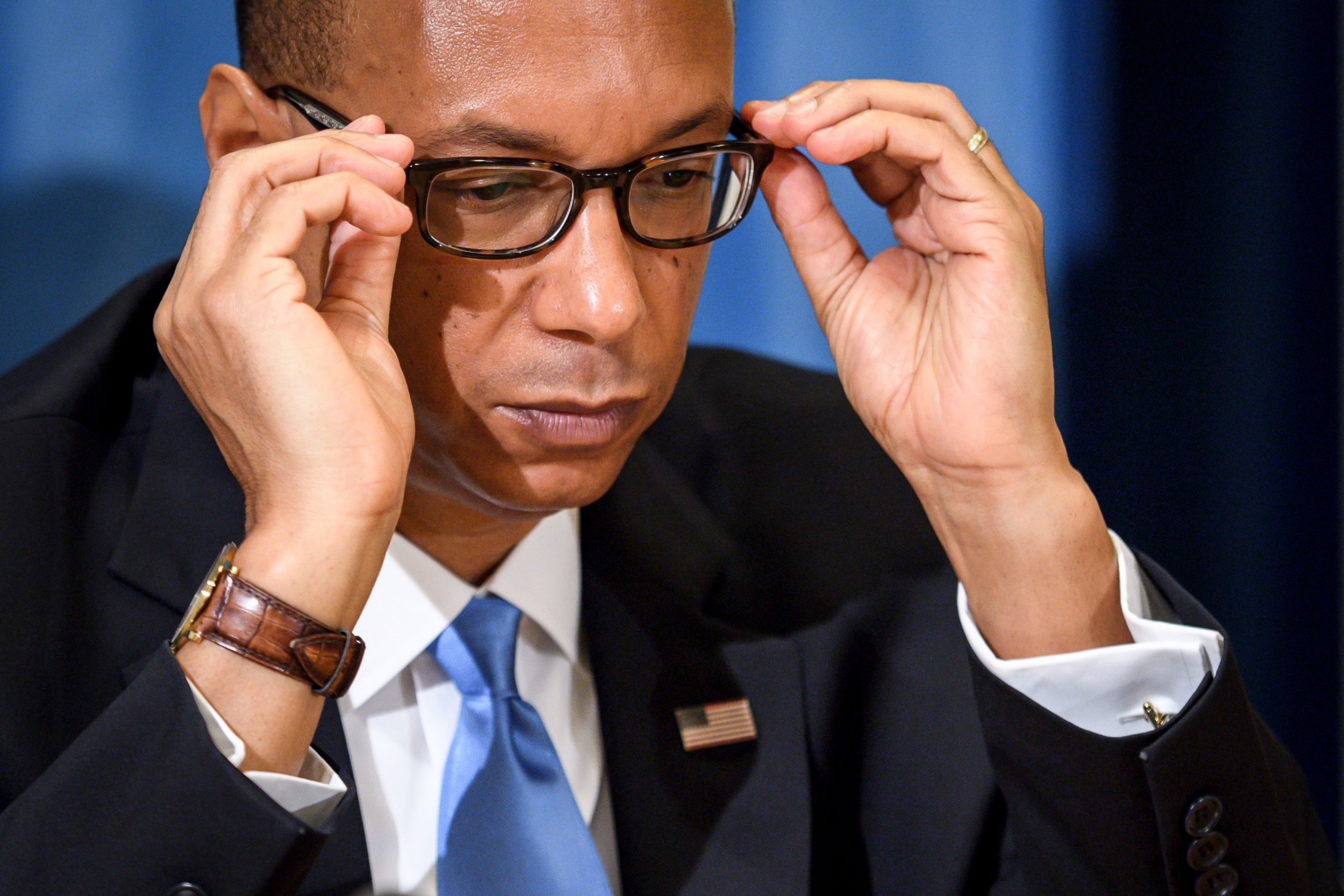 The U.S. has called on Russia to destroy a missile system it claims is in violation of a landmark Cold War treaty, threatening the survival of the agreement and raising the risk of a new arms race.
Robert Wood, the U.S. disarmament ambassador, told the United Nations–backed Conference on Disarmament Monday that Russia's weapons program is destabilizing international security, Reuters reported.
Read more: China and Russia warn of "arms race" in response to Donald Trump's U.S. missile defense plan
Wood said the U.S. believes Russia's SSC-8/9M729 cruise missile to be in violation of the 1987 Intermediate-Range Nuclear Forces (INF) Treaty. The agreement banned ground-launched nuclear and conventional missiles with ranges from 310 miles to 3,417 miles. As a result, Washington and Moscow removed around 2,700 short- and medium-range missiles from the front lines of the Cold War.
But American officials believe the SSC-8 system has a range of between 310 and 620 miles, making it illegal under the INF. Wood said the weapon—which can carry both conventional and nuclear warheads—represented a "potent and direct threat to Europe and Asia."
President Donald Trump has said he will withdraw the U.S. from the pact next month unless Russia demonstrates it will abide by the regulations. Last week, the White House rejected Russia's offer to save the INF because it argued the proposal—to allow U.S. inspectors to analyze the SSC-8—was insufficient.
"Unfortunately, the United States increasingly finds that Russia cannot be trusted to comply with its arms control obligations and that its coercive and malign actions around the globe have increased tensions," Wood told the conference, which opened its 2019 session Monday.
The conference's Russian delegation did not immediately respond to Wood's allegations but the Kremlin has repeatedly denied it is in violation of the INF.
Wood said Russia has already flight-tested what he called the "illegal missile," and accused Moscow of refusing to adhere to the INF's terms. "Russia must verifiably destroy all SSC-8 missiles, launchers and associated equipment in order to come back into compliance with the INF Treaty," Wood warned.
The missile has been a concern to the U.S. since Barack Obama's administration declared it was undergoing testing in 2014. According to The New York Times, Obama sought to persuade Russia to abandon the project while still in the testing phase but was unsuccessful.
In February, the Trump administration said Russia had deployed a fully operational SSC-8 unit and vowed to withdraw from the INF in response. Officials now believe Russia has two active battalions fielding the weapon, the Times reported.