Russia Will Get More Submarines Next Year Than Any Time Since End of Soviet Union
Russia is reportedly set to receive six new submarines in 2020, the most it's received in a single year since right after the fall of the Soviet Union.
Citing a defense industry source, the state-run Tass Russian News Agency reported Friday that the Russian navy would receive four nuclear-powered and two diesel-powered submarines next year, the most since receiving the same amount of submarines in 1992, just months after the Soviet communist empire collapsed in December 1991. Along with it, much of what was by far the world's largest military and the most expansive submarine fleet was divided and dissolved.
Since first coming to power at the dawn of the 21st century, however, Russian President Vladimir Putin has sought to revamp his country's naval power and introduce new, modernized underwater equipment.
"Under the contracts, the Sevmash [Shipyard] is due to deliver the first Project 955A serial-produced submarine Knyaz Oleg [Prince Oleg] and the first Project 885M serial-produced sub Novosibirsk to the Navy in 2020. Also, the Sevmash will deliver the Project 885M lead submarine Kazan and the Project 09852 special-purpose nuclear-powered submarine Belgorod to the Navy," Tass quoted its source as saying.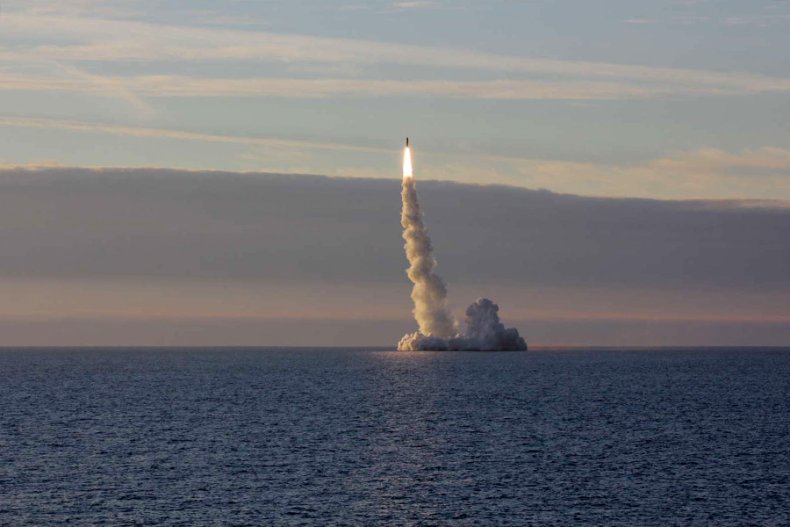 From 1993 to 1997, Russia received about two or three new submarines a year, but this fell to one or even none at all annually until 2013, after which it received new such vessels regularly, according to Tass. Hitting a 28 year high in 2020, however, would prove a symbol of Putin's commitment to revitalizing Russian military power in one of the fields that worries the U.S. most.
Then-U.S. Chief of Naval Operations Admiral John Richardson said last August that Russia's submarine threat had reached a higher level than "we've seen in 25 years." Discussing this same topic, U.S. Naval Forces Europe commander Admiral James G. Foggo III said in October he has "seen creation of new classes of all sorts of submarines and ships," but was "more concerned with submarine warfare."
"Let's be frank, the Russian undersea threat is real and they are very, very competent," Navy Vice Admiral Andrew Lewis, head of the newly re-established, Cold War-era Second Fleet, said the following month at a discussion hosted by the Center for Strategic and International Studies. "They are very operationally capable."
With the sea-launched 3M-54 Kalibr cruise missile already boosting a range of some 1,200 miles, Tass reported in January that Russia was looking to double this range. Russia's undersea arsenal was also set to expand as the country tested the new nuclear-capable Poseidon underwater torpedo and the 3M22 Tsirkon hypersonic cruise missile.
Vsevolov Khmyrov, a retired navy rear admiral who was awarded the Hero of Russia honor and commanded a submarine squadron before leaving the service in 2002, told Tass the following month that the Tsirkon "practically breaks through any missile defense system" and could hit the U.S. mainland from international within five minutes. Putin himself invited potential aggressors to "just do the maths first and take decisions that create additional serious threats to our country afterwards."
As Russia followed the U.S. in leaving the 1987 Intermediate-range Nuclear Forces (INF) Treaty earlier this month, Putin has repeatedly warned the U.S. not to deploy such land-based weapons ranging from 310 to 3,420 miles in Europe or Asia. Washington accused Moscow of first violating the treaty through the development of a new cruise missile, but Russia dismissed this and counterclaimed that the U.S. had broken the agreement with defense systems that allegedly be converted to attack as well.
Just over two weeks after leaving the deal, the U.S. used a variant of these same defense systems to test a cruise missile beyond the INF's limits, prompting Putin on Friday to order his diplomats and generals to "study the level of threat posed by these U.S. actions and take exhaustive measures to prepare a symmetrical response."