Russia Has 'More Interesting and Important Things to Do' Than Focus on Mueller Report, Putin Spokesperson Says
Just ahead of the much anticipated release of special counsel Robert Mueller's report on Russian interference in the 2016 election on Thursday, President Vladimir Putin's official spokesman dismissed the investigation entirely and reiterated that the Kremlin is not at all concerned about the findings.
"It is America that is looking forward to the report's release but we aren't. This is not an issue for us, it is not a thing that interests us or causes us concern," Dmitry Peskov said, Russia's Tass news agency reported. "All the reports on the matter that have been released so far contain nothing but cursory statements," he argued, then saying: "we have more interesting and important things to do."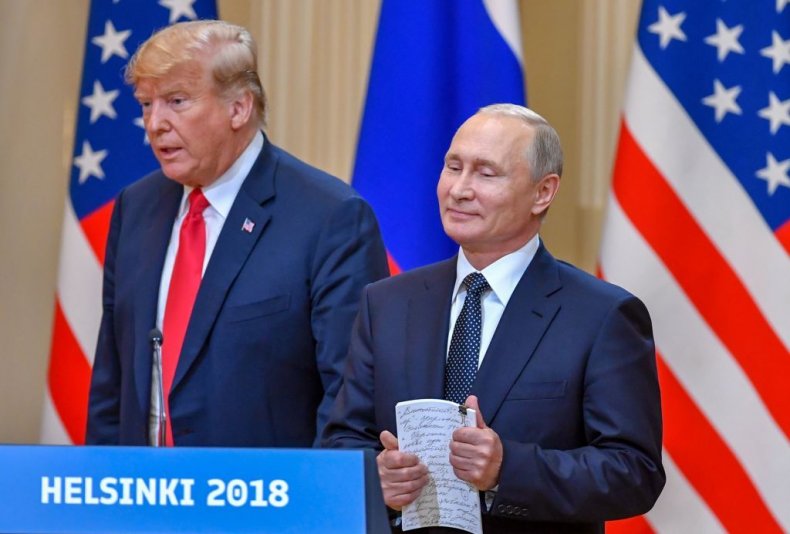 Attorney General William Barr held a press conference at 9:30 a.m. EDT on Thursday to publicly release a redacted version of the 400-page Mueller report. The special counsel submitted the document to the Justice Department last month, after 22 months of investigation. Barr then released a four-page summary, revealing that Mueller did not establish that President Donald Trump or his associates had conspired with Russia during the 2016 presidential election.
However, the report did reiterate, as U.S. intelligence agencies have confirmed, that Russia worked to interfere in the election, largely in favor of Trump. Mueller also did not conclude whether or not Trump had obstructed justice by interfering with the probe. But Barr, in his summary, asserted that the president had not obstructed justice.
Russia has consistently denied the allegations that it interfered in the 2016 election, and Trump has previously appeared to side with Moscow on the issue. Earlier this month, Putin commented directly on the Mueller report, mocking it as "complete nonsense."
"We said from the start that Mr. Mueller's notorious investigation would find no evidence," the Russian leader said. "Therefore, it was clear to us in advance that it would end up as 'The mountain gave birth to a mouse,' as they say."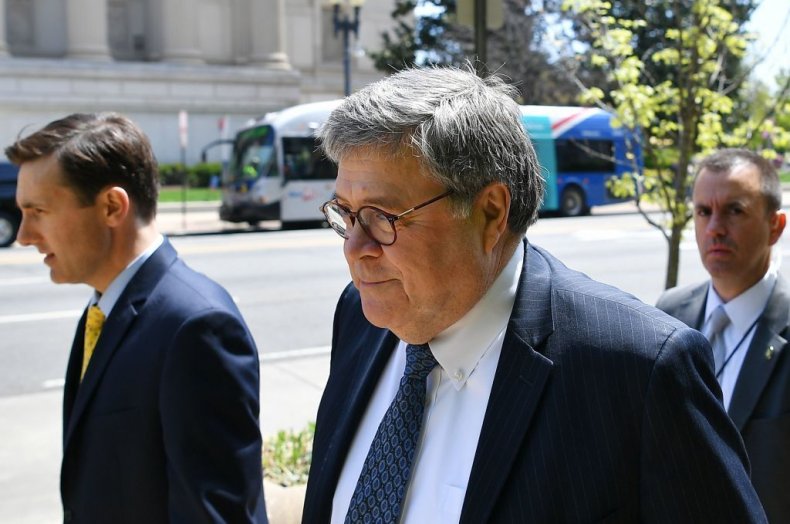 Despite Putin's assessment, the investigation did concur with previous intelligence reports that highlighted Russia's interference in the 2016 election. Moscow's efforts were primarily to disparage former Secretary of State Hillary Clinton and promote Trump's candidacy. Several close Trump associates were also indicted in the investigation after lying to Mueller's team about their contacts with Russia.
Putin has also used the same language as Trump in an attempt to discredit the investigation, calling the probe a "witch hunt" just as his American counterpart has done repeatedly.
"President Trump knows better than us what a 'witch hunt' is. We know that this is a black page in American history," the Russian president said earlier this month. "I don't want [this page] to ever be repeated," he added.