Navalny Poisoning Similar to Novichok Attacks on Arms Dealer and Skripals: Report
The suspected poisoning of Russian opposition figure Alexei Navalny has parallels with an attack on a Bulgarian arms manufacturer involving the nerve agent that sickened an ex-FSB agent in the U.K., according to a report in the German media.
Owner of the weapons maker EMCO Ltd, Emilian Gebrew, managed to survive after he collapsed and fell into a coma in April 2015. Although initially doctors could not determine the poison used, Gebrew saw similarities between his case and that of the March 2018 attack on Sergei Skripal and his daughter Yulia, in Salisbury, England.
Journalists from the German magazine Der Spiegel and the investigative website Bellingcat, pieced together similarities between the poisonings of Gebrew and the Skripals, in which the deadly nerve agent novichok was used.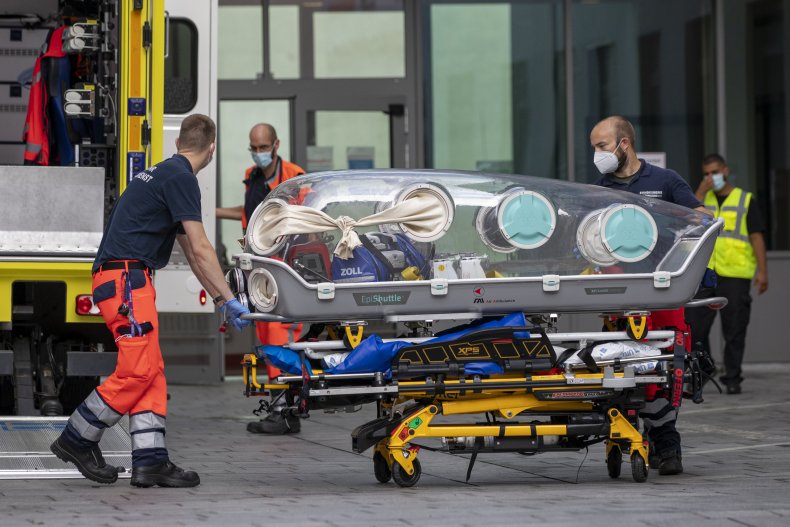 A Bulgarian police probe discovered one of the agents from Russia's military intelligence unit the GRU, Denis Sergeyev, said to be the operational commander behind the Skripal attack, had entered Bulgaria shortly before the attack on Gebrew.
On Wednesday, Der Spiegel reported German doctors treating Navalny have contacted the Bulgarian authorities for details on the case of Gebrew, who may have been a Russian target because of his arms deals to Ukraine and Georgia.
Navalny fell sick on a flight to Moscow that was diverted to the Siberian city of Omsk. After lobbying from his supporters, he was transferred to Berlin's Charité hospital where he is in a serious but stable condition.
Charité said in its first statement that Navalny had been exposed to an active ingredient from a group of cholinesterase inhibitors. These include insecticides such as E605 but also nerve toxins such as sarin and the even more potent novichok which had been developed in Russian laboratories.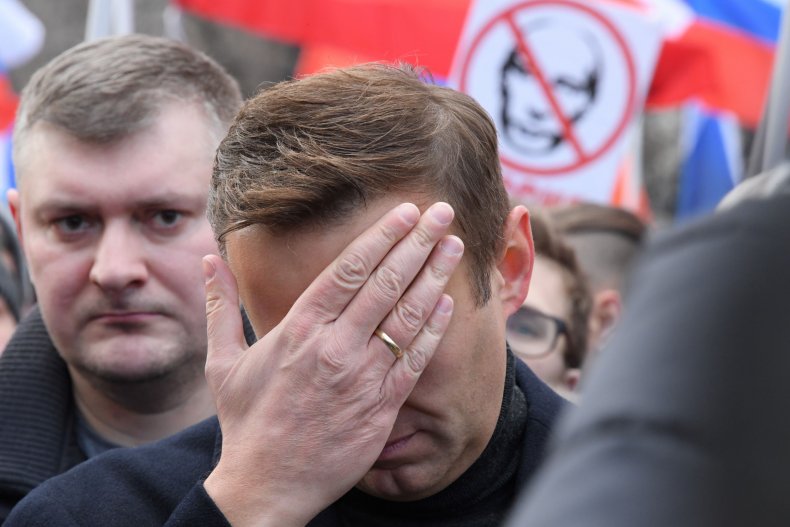 Russian doctors who treated Navalny have insisted no poisons were found in his body and State Duma speaker Vyacheslav Volodin has said that it may have been staged as a provocation by "foreign states" to harm Russia.
However Ivan Zhdanov, director of the Anti-Corruption Foundation (FBK) that Navalny heads, said in an open letter on Wednesday that only Vladimir Putin could have sanctioned the poisoning.
Russian security services expert Yuri Felshtinsky was a friend and colleague of ex-FSB agent Alexander Litvinenko, who was killed by polonium-210 poisoning in London in 2006. He told Newsweek that much like the attempt on Skripal's life, the order to target Navalny had likely come from the top.
"The intention with Skripal was to kill him. The fact that Skripal survived does not mean that everything is well with his health and it is the same with Navalny—we do not know the long term impacts on Navalny's health," said Felshtinsky, who is the author of The Age of Assassins: How Putin Poisoned Democracy.
"The intention could be to kill, or to harm him seriously so that he would not be able to function as a politician any more. Or the intention might be to harm him in a way that he would understand that he could not survive in Russia any more.
"I think that the expectation was that if he stays alive, then probably he would be taken abroad, to establish what was going on.
"If the order is not given to deal with Navalny and you carry it out, then you are risking getting fired. I do not think you will find too many people in Russia who would do something like that without Putin's permission, or silent permission, or direct order."
"One way or the order, when you do something like killing Litvinenko or trying to kill Navalny, you are not going to do this without prior permission," he added.