Russia's Neighbor Signs Largest Weapons Deal in Its History, Buying U.S. Patriot Missile System
Poland signed the largest weapons deal in the country's history on Wednesday, and finalized an agreement to purchase a Patriot missile defense system for almost $5 billion, a move that is likely to rile its neighbor Russia.
Poland's President Andrzej Duda called the weapons deal "an extraordinary, historic moment" that would allow his country to modernize its weaponry and defense capabilities.
"It's a lot of money, but we also know from our historical experience that security has no price," Duda said, presumably referring to the Soviet and German invasions of Poland during World War II, which decimated the country. The company Raytheon will begin delivering rockets and other supplies to Poland in 2022, and the system could be operational by 2024.
Poland is a member of the North Atlantic Treaty Organization (NATO) and of the European Union, but the majority of the country's weaponry still dates back to the time when Poland was a communist country and part of the Soviet-aligned Warsaw Pact. In 2010, the U.S. sent a surface-to-air missile battery to Poland, accompanied by 100 U.S. military personnel. But its mission was to train Polish troops and not provide defense. Even so, the deployment was slammed by Russia as a breach of trust.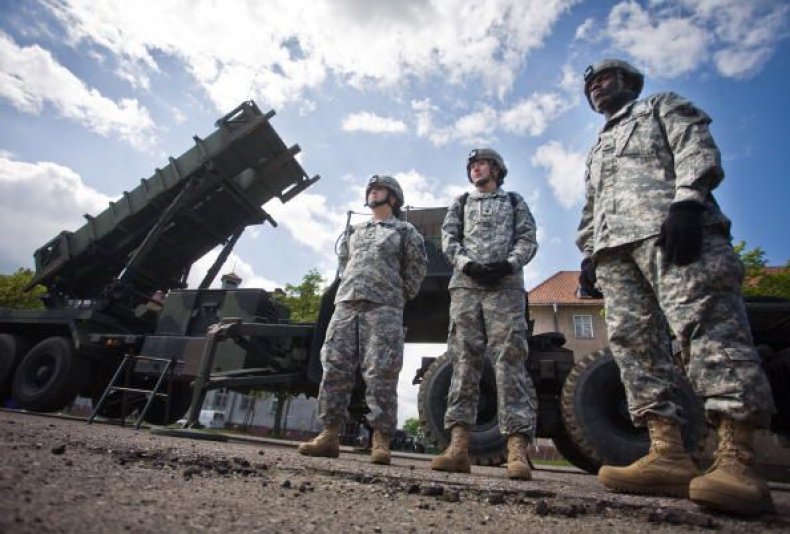 The decision to purchase new weapons, particularly a missile defense system, will not be received warmly by Moscow. In December, Russia also accused the U.S. of violating a long-standing arms deal by agreeing to sell a missile defense system to Japan. Russia claims that U.S. missile defense systems can launch missiles, and that this violates a 1987 treaty signed between Washington and the Soviet Union that is still in force today. The U.S. denies that selling missile defense systems is a violation of the weapons treaty.
But ever since Russia began supporting pro-Russian separatists in eastern Ukraine in 2014, Poland has taken steps to ensure that its own country is prepared if Moscow makes similar incursions into its borders. In April last year, the Trump administration sent U.S. soldiers as part of a NATO battalion of more than 1,000 troops stationed to secure Poland's borders.
NATO allies such as the Netherlands, Germany, Spain and Greece already have Patriot missile defense systems, and Poland's acquisition of this technology will allow Warsaw to participate in defense operations with these allies.
Poland shares a border with Russia's Kaliningrad enclave, which operated as a closed military zone during the Soviet period.