Russia's Nuclear Bomber That Flew to Venezuela Just Got an Upgrade, Now Putin Wants a Passenger Version
Russian President Vladimir Putin announced that a modernization program for the Tupolev Tu-160 supersonic heavy strategic bomber has been finalized, and a passenger version of the plane may be in the works.
The Tu-160, known to the U.S.-led NATO Western military alliance as Blackjack, has for decades been a mainstay of the Russian nuclear triad. Moscow has sought to extend the aircraft's service life via updates to its electronics and engine, as well as its arsenal. Addressing representatives of the Housing and Urban Environment national project in the city of Kazan, Putin expressed satisfaction with the final Tu-160 product and floated new air travel ambitions.
"We have now implemented a brilliant project in Kazan, in fact, we have created a new Tu-160 for the armed forces—a supersonic combat bomber. And not only the carrier itself, but also its weapons were finalized. Everything runs like clockwork," Putin said, according to the Interfax news outlet.
"Why not create a supersonic passenger plane?" he added.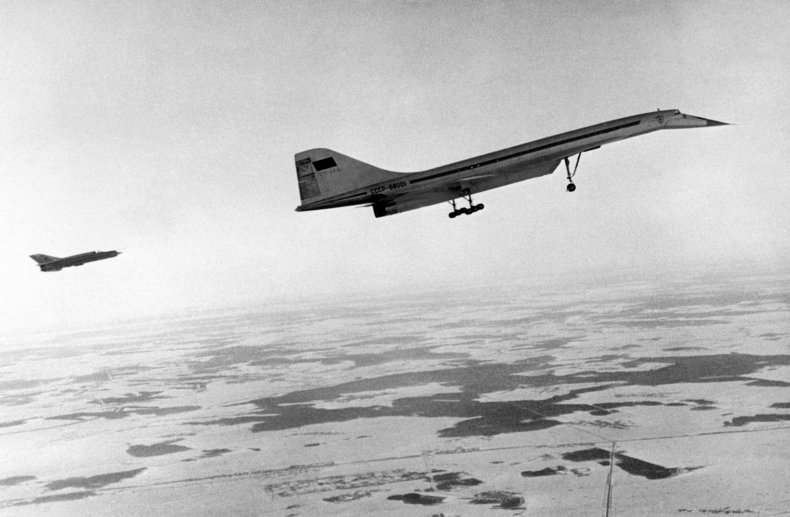 Putin previously discussed the idea during another visit to Kazan in January of last year. The city hosts the main plant of the aircraft manufacturer of the same name, which Putin visited to witness the debut test flight of the upgraded Tu-160M2.
The Russian leader said then that "we are now discussing the need to think about the civilian version of such an aircraft," noting that "with such a huge territory like ours, from Moscow to New York it is not much longer to fly than to Vladivostok," Russia's far eastern peninsula some 4,000 miles from the capital.
Russia has, in fact, manufactured a supersonic airliner in the past, the Tu-144. Produced by the Soviet Union in the late 1960s, just as France's Aérospatiale and the British Aerospace Company were rolling out the rival supersonic passenger jets known as the Concorde, the Tu-144 only saw one year of service, between 1977 and 1978, before being retired for budgetary reasons. The Concorde met a similar fate decades later in 2003.
Fifteen years later, supersonic air travel may be on its way back. NASA and companies like Boom Supersonic, Aerion and Boeing embark on separate ventures in an effort to revive commercial flights at more than twice the speed of sound.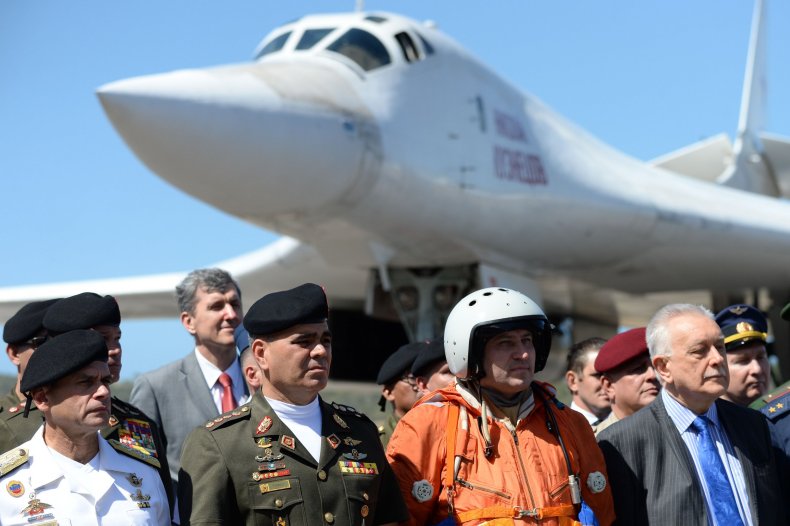 Russia may be eager to compete with Western rivals in the supersonic travel race, but the military dimension of the Tu-160 has been at the forefront of heightened global tensions. Tu-160s have been involved in so-called "buzzing" incidents between Russian and Western aircraft along international borders, many of which have occurred over the militarized boundaries that separate Russia and NATO.
Other events have taken place closer to U.S. soil, however. Last month, Tu-160s approaching an area near Alaska were intercepted by U.S. and Canadian jets. Tu-160s have also made their way south of the border, flying alongside Venezuelan warplanes in December as part of a joint exercise meant to demonstrate solidarity between Moscow and Caracas in the face of perceived aggression from Washington.
With the U.S. now actively sponsoring attempts to overthrow Venezuelan President Nicolás Maduro and replace him with National Assembly President Juan Guaidó, Moscow has offered to intervene politically but has said that Caracas has not sought military assistance. In Syria, where Russian intervention was requested and granted to Syrian President Bashar al-Assad, Tu-160s have seen action in missions against the Islamic State militant group (ISIS).