Russia's Oil Sales Are Keeping Putin's War With Ukraine Alive
Despite Russia's economy being impacted by the sanctions imposed on the country for its invasion of Ukraine, experts believe oil revenue will allow Russian President Vladimir Putin to sustain his war for the foreseeable future.
Dr. Maria Snegovaya, an expert on Russia's domestic and foreign policy and current postdoctoral fellow at Virginia Tech, told Newsweek that "oil prices at the moment unquestionably help offset the sanctions."
"Moreover, Russia now gets more revenues from its energy exports than it used to around the same time last year," Snegovaya added. "And the war helps Russia in this sense, as it keeps inflating the oil prices."
Russia has been hit hard by unprecedented sanctions imposed on it by the U.S. and other nations for invading Ukraine. The country experienced slower-than-expected economic growth in the first quarter of 2022, and the U.K.'s government in April predicted Russia would soon plunge into its deepest recession since the collapse of the Soviet Union.
The sanctions have been placed on Russian media, oligarchs and Kremlin officials, as well as on Putin himself. Various Russian organizations and businesses have also been sanctioned, and the U.S. banned Russian oil imports in March. Last week, European Union (EU) leaders agreed to a new sanctions package, which includes a ban of 90 percent of Russian crude oil imports by the end of the year.
Even still, Russia remains the world's third-largest oil producer after the U.S. and Saudi Arabia, according to the International Energy Agency. Analysts say Russia could try to offset the new European sanctions on oil by finding other buyers for its crude or by cutting oil production to maintain high prices.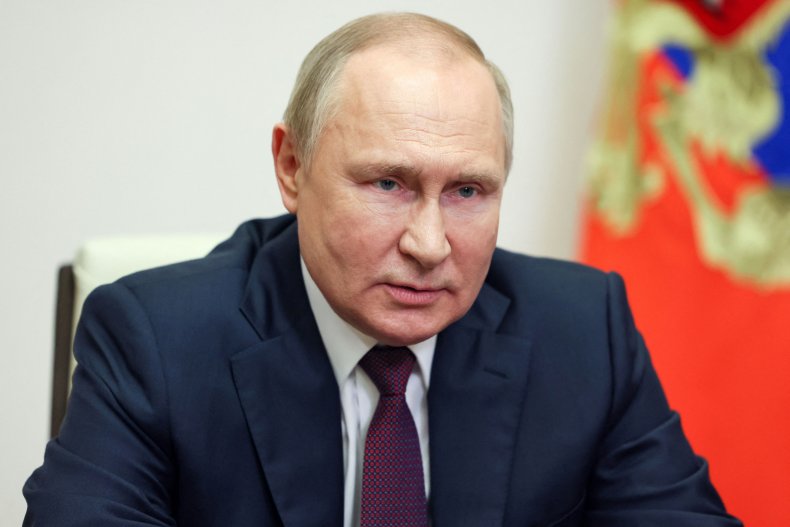 China will likely factor in as a large part of that offsetting. Aside from being a key ally to Moscow, China was the largest buyer of Russian oil before the war. After the invasion in late February, Beijing's purchases of oil from Moscow only increased: China bought 14.5 million barrels of oil from Russia from March to May, which represents "a three-fold increase from the same period last year," according to an analysis last week by CNBC of data from commodity data firm Kpler.
CNBC also noted that India has recently increased its purchases of oil from Russia. The business news outlet reported Kpler data showed India bought 11 million barrels from Russia in March and increased that amount to 27 million barrels in April and 21 million in May.
Though the sanctions have affected Russia's economy, they haven't struck as substantial a blow as they could have made due to oil exports, according to Snegovaya.
"Sanctions have a relatively small impact on Russia's federal budget compared to the oil prices, and if anything increase Russia's trade surplus due to declining imports," Snegovaya said.
She continued, "Even if the oil prices were lower, importantly the war is so far very cheap for the Russian budget and the Kremlin can continue funding it at the current rate for a very long time."
Jeffrey Schott, a trade and sanctions expert and senior fellow at the Peterson Institute for International Economics, told Newsweek that the sanctions will still eventually hurt Putin's ability to wage war.
"Oil export earnings are heavily taxed in Russia and generate a sizable amount of government revenues," Schott said. "But the sanctions put a squeeze on more than revenues. The financial and export controls effectively block needed inputs for Russian industries and its military, which over time will impair its military capabilities."
Schott added, "But not soon enough to stop the current carnage in Ukraine."