Syria: Russia Orders Daily Ceasefire in Eastern Ghouta to Allow Humanitarian Aid and Evacuations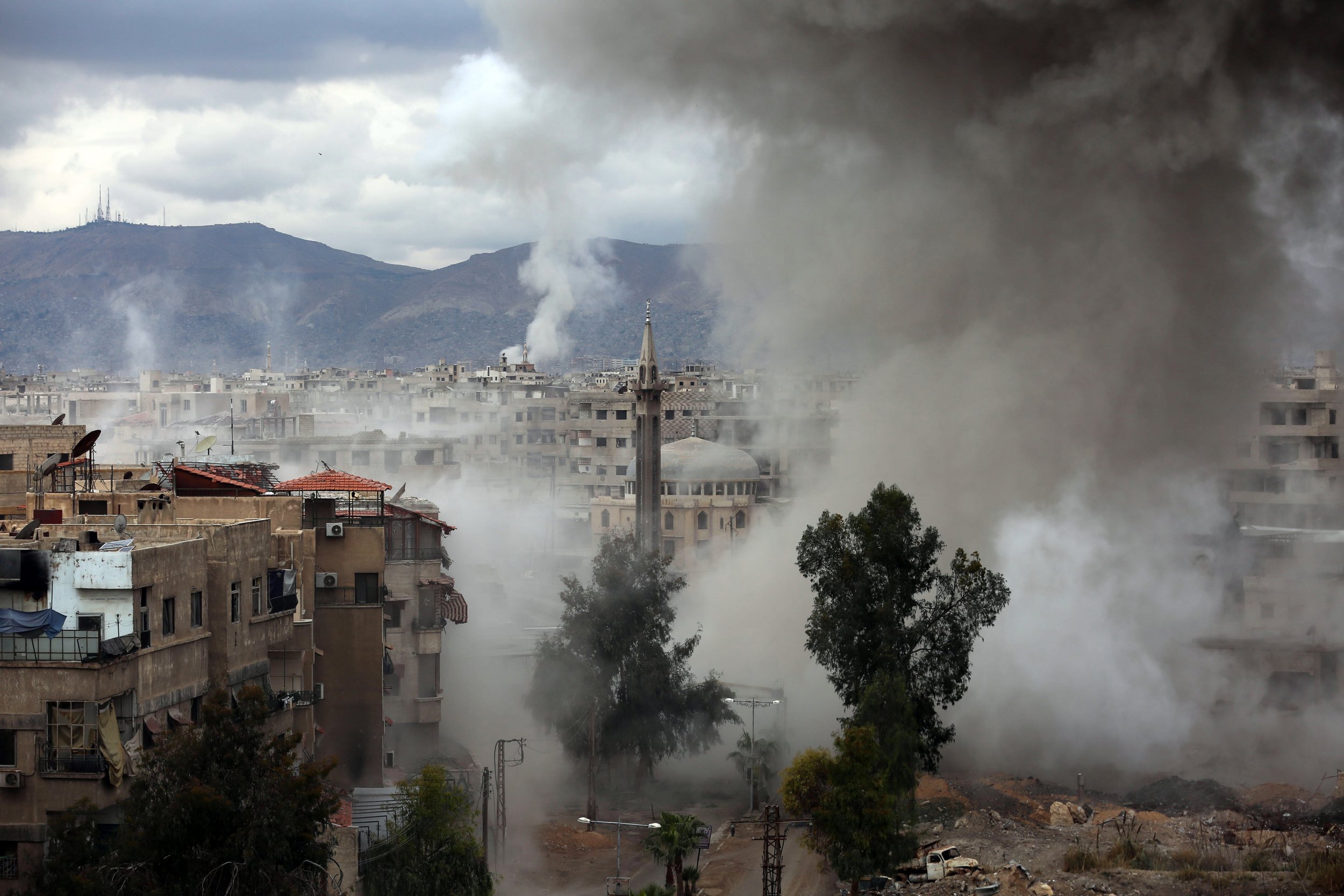 Russian President Vladimir Putin has ordered daily five-hour ceasefires to allow for humanitarian relief and evacuation of civilians in the Damascus suburb of Eastern Ghouta, according to the Associated Press.
Eastern Ghouta is occupied by anti-government rebels, including Islamist militant groups. The area has been under renewed bombardment by the Syrian regime since February 18. More than 500 people were killed in that offensive, according to the U.K.-based Syrian Observatory for Human Rights (SOHR) group.
On Saturday, the U.N. Security Council unanimously approved of a resolution demanding an immediate 30-day ceasefire across Syria. At that time, Russian Foreign Minister Sergei Lavrov said the cessation of hostilities would only "start when all sides of the conflict agree on how to introduce it."
Now, Russian Defense Minister Sergei Shoigu has announced that there will be daily "humanitarian pauses" in the besieged suburb.
Shoigu said the ceasefire would be in place from 9 a.m. to 2 p.m. daily, starting Tuesday, February 27. He also said that Russia would help set an evacuation route for civilians in Eastern Ghouta.
Shoigu said additional details of the ceasefire would be released soon.
During the Syrian regime's fight to retake Aleppo in 2016, humanitarian corridors were set up allowing civilians to evacuate the city.
However, some aid groups warned that their use could be counterproductive. It was feared that by allowing some civilians to flee the area, Syrian forces could claim that anyone left behind supported anti-government forces and was therefore a legitimate target.
Aid groups also noted that humanitarian corridors would be pointless without a total halt to fighting in the surrounding areas.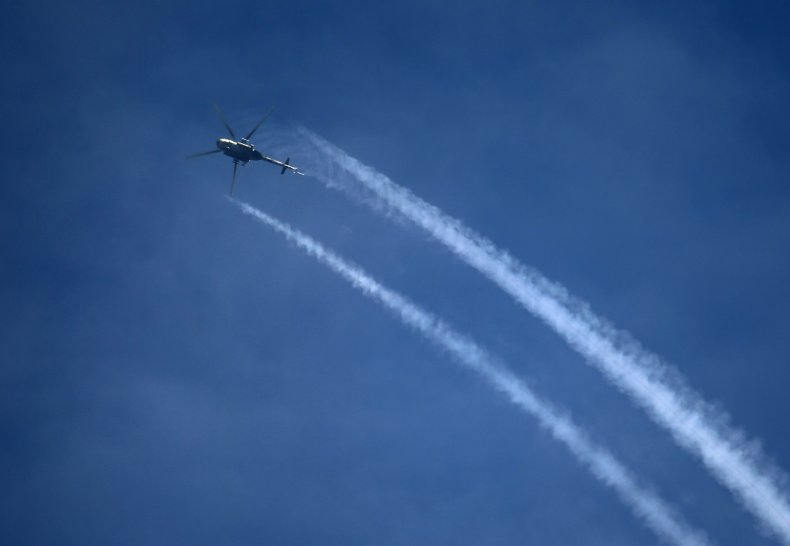 "Hell on Earth"
Civilians in Eastern Ghouta have been facing airstrikes, artillery attacks and ground assaults as the government attempts to crush the rebels in control of the area.
On Monday, a suspected chlorine gas attack killed one child and left more than a dozen civilians with symptoms consistent with exposure to chlorine gas.
Russia, which supports Syrian President Bashar al-Assad, denied that the regime was behind the attack.
The Syrian Network for Human Rights group tracks casualties in Syria and said 12,763 civilians had been killed by Syrian government forces and their allies in Eastern Ghouta since the war began, in March 2011.
"Eastern Ghouta cannot wait. It is high time to stop this hell on earth," said U.N. Secretary-General António Guterres on Monday, as the Security Council voted on the ceasefire resolution.