Russia Practices Shooting Air Incursion Jets Near Black Sea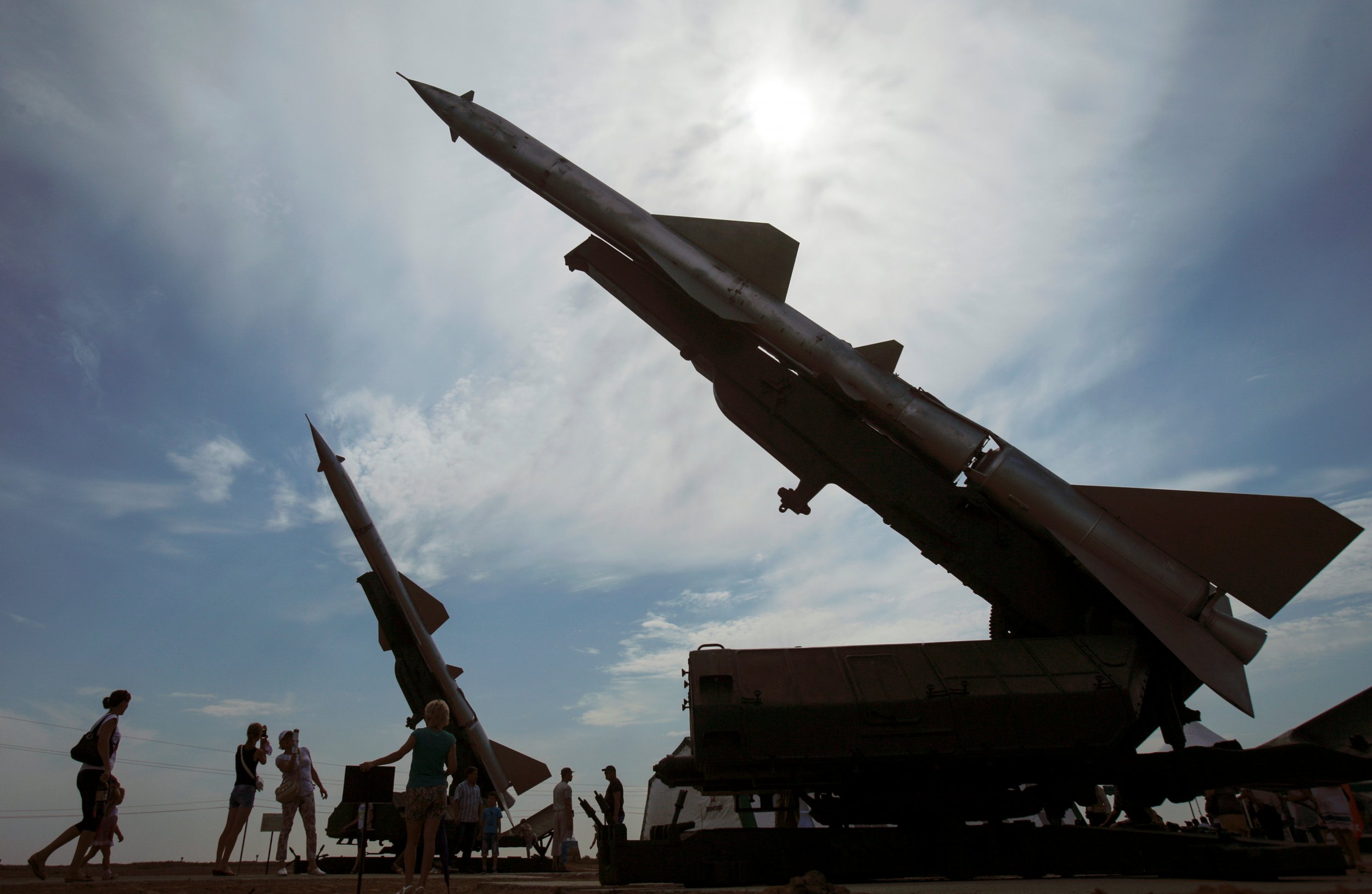 Russia has shot down over 30 targets of jets in an anti-aircraft drill around the Black Sea, practicing military readiness in case of air incursions, state news agency Itar-Tass reports.
Russian President Vladimir Putin called for snap military exercises of Russian military units across the country earlier this month, finishing this week.
The Ministry of Defence announced Wednesday that part of the exercises involved troops in its Southern Military District practicing how to handle air incursions. The Kremlin incorporated Crimea in the district after annexing it in 2014, despite the U.N. recognizing the peninsula as Ukrainian territory.
Its anti-aircraft troops in Russia's south, based in Crimea and in the nearby city of Rostov, simulated shooting down aircraft, entering sovereign airspace as navigated by Russia's radio engineering troops.
Earlier this week Russia focused strongly on airspace security measures around the Black Sea, practicing identifying stealth jets off the coast of Crimea and its Black Sea Krasnodar region.
Over the course of the last year Russia has issued increasingly strong warnings that it opposes NATO plans to replicate the military reinforcement in the Baltic Sea among its Black Sea allies.
Russian officials have warned U.S. counterparts that they treat non-regional vessels entering the Black Sea with suspicion and that Moscow is prepared to strike any units perceived as threatening Russian security in the Black Sea.