Russian Senate Wants to Punish Poland for Removing Statues Honoring World War II Soldiers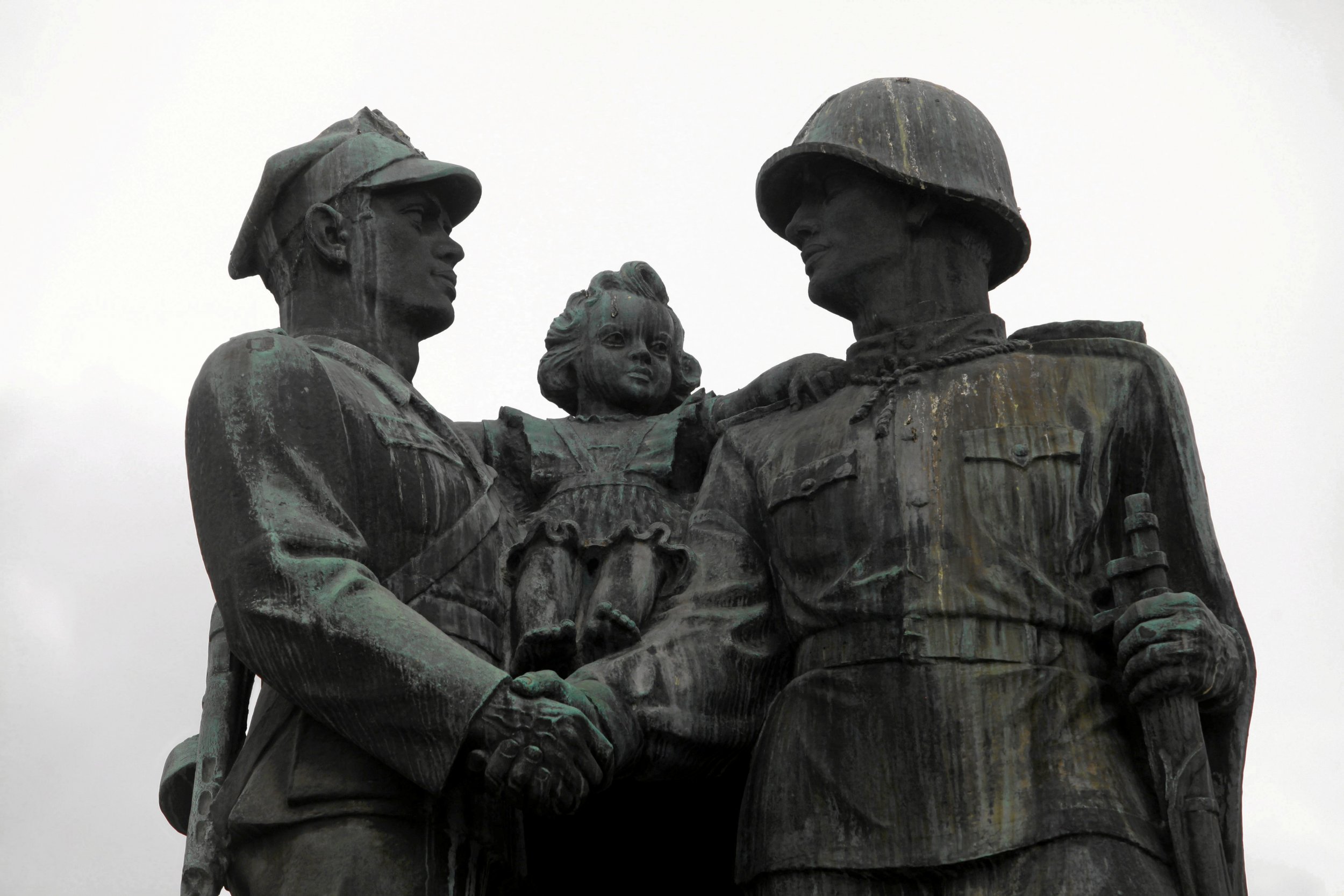 Russian senators are calling on President Vladimir Putin to put sanctions on Poland for a law that could see Soviet memorials in the country torn down.
Poland's new law demands the removal of dates, names and mentions on public monuments that seem to glorify Communism or "any other totalitarian" regime. This mostly affects the many monuments built during Poland's Cold War decades as a satellite state for the Soviet Union, and Russia has been particularly critical of the affect on memorials to Soviet soldiers who died fighting Nazism during World War II.
Russian senators have taken such grave offense at their neighbor's actions that they have used an open letter to unanimously calling for Putin to punish Poland.
Read more: Russia's Embassy defends pact with Hitler but accuses Britain and France of not fighting Nazis
Senator Konstantin Kosachev, chairman of the International Affairs Committee that tabled the statement before lawmakers, called for Putin to implement "restrictive measures" on relations with Poland and the Polish officials that put the draft for the law forward.
The most emotive part of the issue for Russia officials seems to be the memory of around 600,000 Soviet soldiers who died in Poland during World War II. The traumatic loss of life to the Soviet Union's people during World War II is still vividly remembered in Russia but also frequently politicized.
While in Russia the final Soviet siege of Nazi Berlin is annually marked with a huge celebration, Poles remember early Soviet action in World War II, focusing instead on the first year and a half of the conflict, when the Soviets and Nazis amicably split Poland's territory between them. Moscow did not go to war with Nazi Germany until the German Wehrmacht mounted an attack on the Soviet Union.
Russian senators are calling on Putin to demand full compliance with two agreements between Moscow and Warsaw that secure the preservations of Red Army memorials. "We are going to carefully observe the actions of the Polish authorities with regards to memorial sites in the coming time," Kosachev said.
"Particularly blasphemous is the fact that the adoption of these legal amendments was on June 22 June, 2017 - on the Day of Remembrance and Grief, which has long been linked to mourning the dead, tortured and killed during the years of the Great Fatherland war," Kosachev said, using the Soviet-era name for World War II.
Poland, however, has dismissed criticisms of the law on such grounds, saying that Russian officials are deliberately trying to "discredit" Poland.
The law "does not aim to and is not directed at changing laws concerning monuments which form part of a burial place for Red Army soldiers," Poland's Foreign Ministry said in a statement last week.
Soviet wartime memory is still very prescient in Russian public life and an independent pollster has found that majority of Russians believe the Red Army could have defeated the Nazis alone, without the U.S., U.K. or other forces.