The International Criminal Court's (ICC) decision to issue an arrest warrant for Vladimir Putin theoretically isolates the Russian president from two-thirds of the world, but it still leaves a significant number of countries that he can visit.
The arrest warrants for Putin, and Russia's commissioner for children's rights, Maria Alekseyevna Lvova-Belova, were linked to the forced deportation of children during the war from Ukraine to Russia, where many have been adopted by Russian families.
Forced deportation of populations is recognized as a crime under the Rome statute, to which Russia was a signatory but withdrew from in 2016. Because Moscow does not recognize the court, it is unlikely that Putin or Lvova-Belova will be surrendered to its jurisdiction.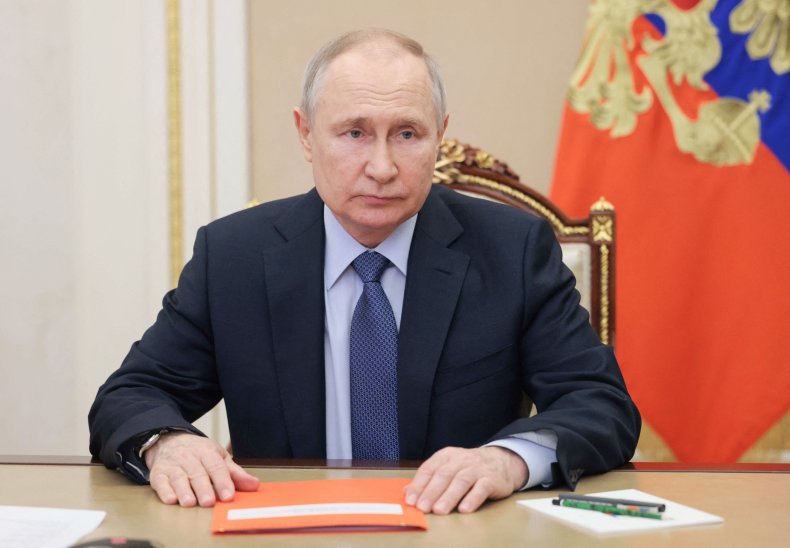 But it sends a signal to senior Russian officials that they may face prosecution and curtails their ability to travel internationally, including to attend international forums.
Balkees Jarrah, associate international justice director at Human Rights Watch, said in a statement to Newsweek that the decision sends "a clear message that giving orders to commit or tolerating serious crimes against civilians may lead to a prison cell in The Hague."
The ICC decision issued on Friday means that the court's 123 member states would have to arrest the Russian president and transfer him to The Hague, Netherlands, for trial if he sets foot on their territory. However, with 193 member states of the United Nations, there are still 70 countries that would not come under the aegis of the ICC ban.
The United States participated in the negotiations that led to the ICC's formation but in 1998 was one of only seven countries that voted against the Rome Statute, the court's founding treaty.
However, the U.S. sanctioned Putin on February 25, 2022, the day after he launched Russia's full-scale invasion of Ukraine.
The other countries that voted against the Rome Statute were Iraq, Israel, Libya, Qatar, Yemen, and China.
Beijing is still officially neutral on Putin's invasion of Ukraine and trade and ties between China and Russia have strengthened since the start of the war and so would likely welcome a visit by Putin. China's president Xi Jinping is due to meet Putin next week in the Russian capital.
Putin can still go to Iran, which has acted as a key ally to Moscow, supplying it with drones for its war effort. The world's largest democracy, India, is also not an ICC signatory and has not condemned Putin's invasion. Over the last year, it has solidified ties with Moscow.
Meanwhile, Putin retains strong ties with ex-Soviet countries, except for the Baltic states and Georgia, which does recognize the ICC.
This still leaves him with options to visit countries in the Moscow-led alliances of the Collective Security Treaty Organisation (CSTO) such as Armenia and Azerbaijan. Belarus, whose leader Alexander Lukashenko allows Russian forces to use the country as a staging post for the war, remains a firm ally.
Ukraine is not a signatory to the court in The Hague but it granted the ICC jurisdiction to investigate war crimes committed on its territory. Kyiv has said that more than 16,000 Ukrainian children have been deported to Russia since the start of the war with many allegedly placed in institutions and foster homes.
A U.S. State Department spokesperson told Newsweek that the Kremlin had in some cases cut off communication with the families and guardians of the children, and has not provided registration lists of those who had been relocated and deported.
"We will continue to press Moscow to cooperate in family tracing and facilitate reunification, which begins by providing access to international organizations and independent outside observers," the spokesperson said in a statement.
The statement said that "forced relocation, re-education, and adoption of Ukraine's children" was part of the Kremlin's efforts "to deny and suppress Ukraine's identity, its history, and its culture.
"The devastating impacts of Russia's failing war of aggression will be felt for generations to come," the State Department added.
Meanwhile, Kremlin spokesman Dmitry Peskov said that Russia "does not recognize the jurisdiction of this court and, accordingly, any decisions of this kind are null and void." Newsweek has contacted the Kremlin for comment.