Putin Open to Meeting With Zelensky to Discuss End of Ukraine War—Kremlin
Russian President Vladimir Putin could be open to a meeting with his Ukrainian counterpart, Volodymyr Zelensky, to end the war in Ukraine, it has been reported.
"No one is excluding the possibility of a meeting between Putin and Zelensky," the Kremlin press pool said on social media on Friday as it reported comments by Putin's spokesman, Dmitry Peskov.
"As the Kremlin has announced, it is conceptually possible," the post added without giving any further details.
Zelensky told Vice News he thought Putin would want to negotiate and end the war he started in the face of strong Ukrainian resistance.
"I think he sees that we are strong," Zelensky told the outlet. In a previous interview with German newspaper Bild, Zelensky said that only direct talks with Putin could end hostilities.
He was asked if he was ready to reconsider the status of Russian-annexed Crimea and Moscow-backed republics in the Donbas region in return for an end to the war.
"Compromises can be made, but they must not be a betrayal of my country," Zelensky said.
Moscow has demanded Ukraine surrender Crimea and undergo demilitarization as terms for a cease-fire. An aide to Zelensky reportedly said Wednesday Kyiv would not agree to give up any of its regions, but it could be open to talks of neutrality.
Zelensky has told ABC News that he had "cooled down" on the idea of Ukraine entering NATO, which could also provide a bargaining chip if the leaders met.
Meanwhile, Russian foreign ministry spokesperson Maria Zakharova said this week that Moscow was not interested in the overthrow of Zelensky's government, nor the occupation of Ukraine, in an apparent reversal of its intentions at the start of the conflict.
This suggests that there could be a diplomatic off-ramp for Putin as a way to end the war he started.
However, as previously reported by Newsweek, Ukrainian political figures said many in the country would be angered if Zelensky conceded on key issues, especially regarding territory.
On Friday, Putin told his Belarusian counterpart and ally, Alexander Lukashenko that there had been "certain positive shifts" in negotiations between Ukrainian and Russian officials.
Western analysts say that Russia's invasion has not gone as planned and talks continue amid uncertainty over what Putin will do next.
The Pentagon estimated around 4,000 Russian troops have been killed, although Kyiv claims the number is higher. This is compared with the 2,461 U.S. troops who died in the war in Afghanistan over 20 years.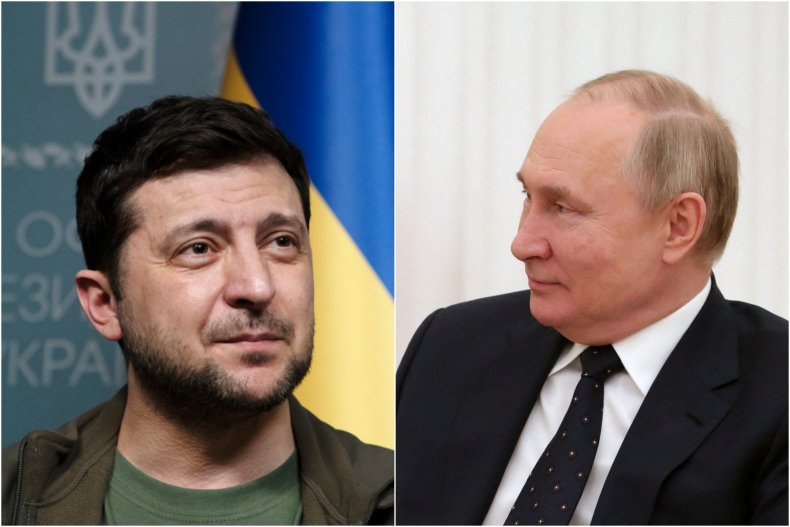 Update 03/11/22, 8 a.m. ET: This article has been updated with further information.