Russia Takes Swipe at NATO Over Jets Near Russian Airspace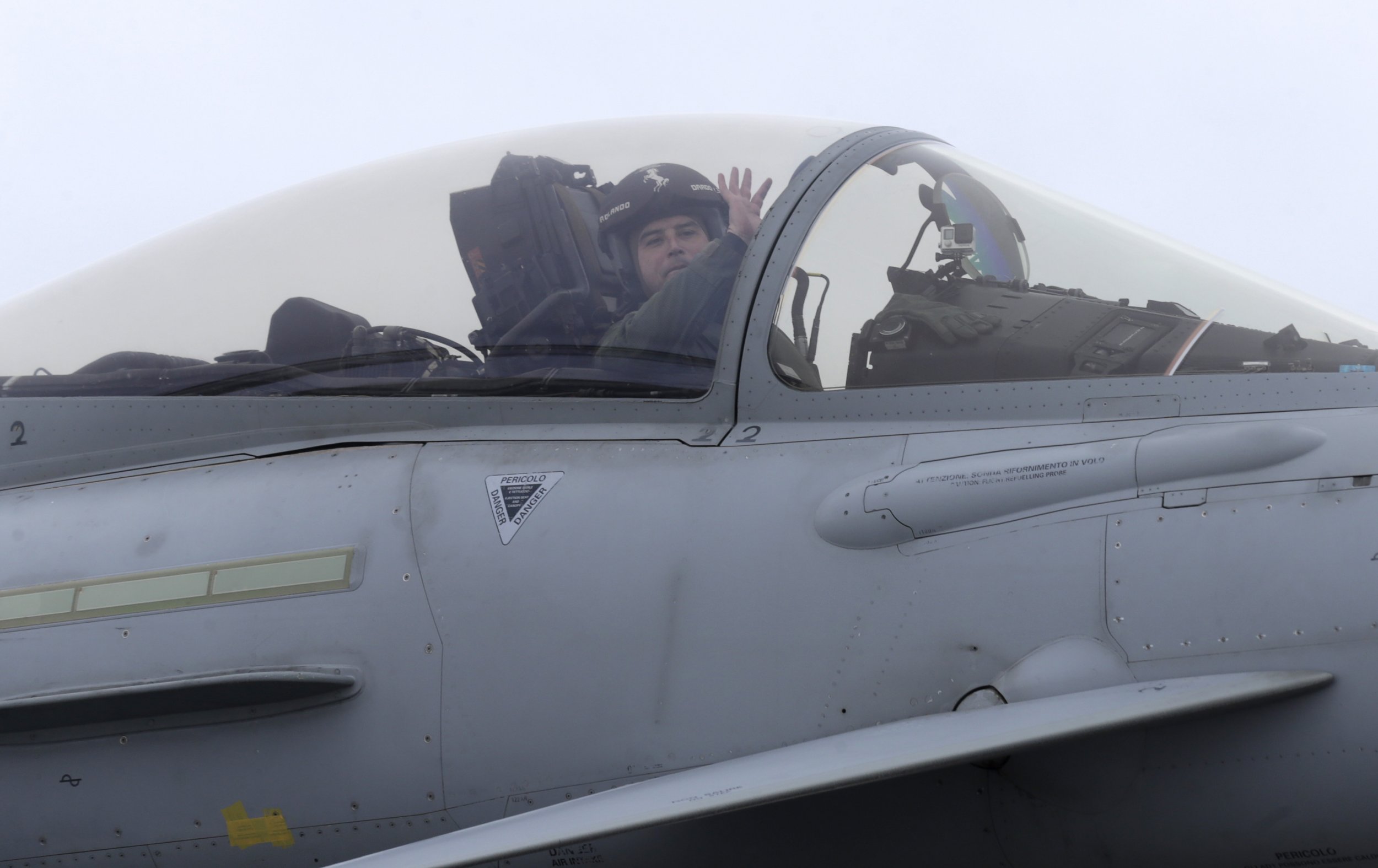 The Russian Embassy in the U.K. has taken a swipe at NATO for flying reconnaissance aircraft close to Russia—even as its own jets were caught twice doing the same near NATO airspace.
"Transparency, provided for by Open Skies Treaty, not enough?" the embassy tweeted on Friday, alluding to the international agreement that allows Russia and Western governments to fly over one another's territory for information gathering purposes.
Read More: NATO intercepts 32 Russian military jets above Baltic in just seven days.
The post referred to an infographic published earlier by the Russian Ministry of Defense claiming that 20 foreign aircraft flew near Russian airspace over the last week, triggering six intercepts. The ministry did not mention where the incidents took place, whether the flights were manned or by drones, nor what country any of them belonged to, be it NATO or non-aligned powers.
The intercepts all occured in international airspace so did not violate Russian airspace, the ministry underlined. The Russian Embassy or Ministry of Defense did not immediately respond to Newsweek's request for clarification about the nature of the 20 flights. Russia intercepted a U.S. strategic bomber over the Baltic Sea last month.
But despite concern from Russian diplomats in the U.K. about NATO jets making reconnaissance runs near Russian airspace, its own air force prompted two escorts from NATO allied jets last week, Lithuania's Ministry of Defense reported.
The first intercept took place on July 4, when a Russian Il-20 reconnaissance jet flew to Russia's Baltic enclave, Kaliningrad, "without a flight plan" and "with onboard transponder off." The aircraft maintained radio contact with air traffic control nonetheless, Lithuania reported. The second of the intercepts was similar, albeit flew with a flight plan, three days later.
As far as Open Skies is concerned, the Russian Ministry of Defense indicates it inspected two countries over the last week - the U.S. and Norway and was inspected by two others - Poland and Slovakia who performed one joint inspection.
Speaking to Newsweek a press representative of the Russian Embassy defended the remarks, saying that its own military flights to Kaliningrad were a "necessity, not luxury unlike what is done by NATO."
"We mind our legitimate business," the spokesperson added.
When asked to comment on the incidents, a NATO press official, who declined to be named in line with official policy, said "allies and NATO routinely fly reconnaissance aircraft over Central Europe."
"This is done in a safe and professional manner and in accordance with international law," he says
Tensions between NATO and Russia, particularly in the Baltic region, has heightened since Russia's annexation of Crimea from Ukraine in 2014. Although Moscow has vowed it would never attack NATO, its interpretation of whether or not it attacked Ukraine has enforced suspicion among some other ex-Soviet states such as all three Baltics.
"Over the last years, we have seen a significant increase in Russian air activity close to the alliance's borders. Airspace safety is of great importance to the Alliance and we have discussed this issue with Russia, including in the NATO-Russia Council," the NATO official told Newsweek.