Russia Ready to Begin Heavier Bombardments in Donbas Region, Danilov Warns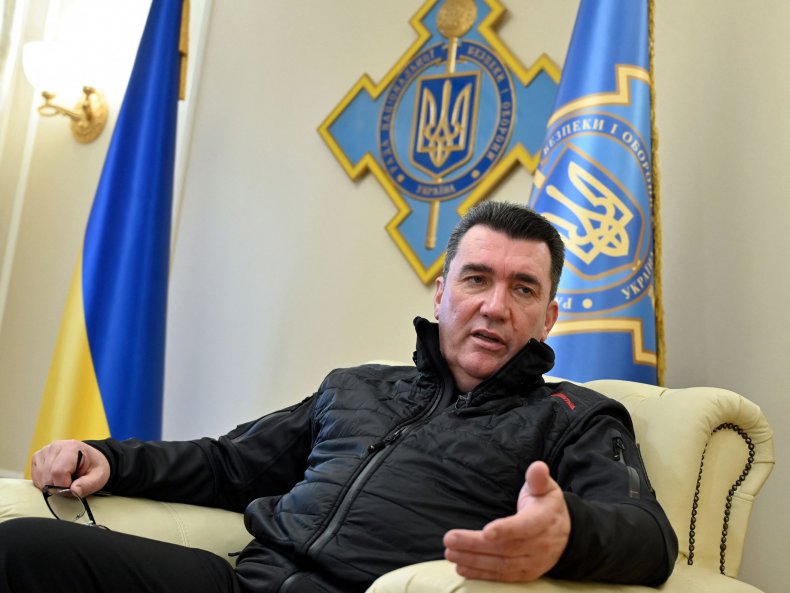 Ukrainian Security Council Secretary Oleksiy Danilov has warned that Russian forces are prepared to launch an intensified attack on Donbas.
Danilov said on Wednesday that the assault Russia launched on the eastern Ukrainian region earlier this week was only a "trial" run to test defenses and that a "so-called full-scale offensive" in Donbas was "only a matter of time," according to The Kyiv Independent.
Danilov also reportedly warned against suggestions that the current battle would amount to "the last and most decisive" Russian attack in the region, noting that Russian President Vladimir Putin's army still had the time and resources to launch new assaults.
On Monday, Ukrainian President Volodymyr Zelensky said that an expected Russian attack on the Donbas region had begun, opening a new and potentially decisive phase in the war approaching its two-month mark.
"It can now be stated that Russian troops have begun the battle for Donbas, for which they have been preparing for a long time," Zelensky said in a video address. "A very large part of the entire Russian army is now focused on this offensive."
Zelensky also noted that Russian military was conducting its operation in "a little more thought-out manner than before," while insisting that Ukraine was prepared to "fight" and defend the region.
The Ukrainian president also urged Western countries to help Ukraine by quickly sending new supplies of weapons during a CNN interview on Monday, saying that it was essential for Ukraine to not cede territory in Donbas because the battle could "influence the course of the whole war."
Russian Foreign Minister Sergey Lavrov called the Donbas assault a "very important moment" for his country's entire "special military operation," as it could lead Russia to "fully liberate the Donetsk and Luhansk republics."
In addition to Russian movements in Donbas potentially shaping the course of the war, the expected battle may also dash hopes of resolutions being reached during peace negotiations.
Oleksandr Merezhko, a member of Ukraine's parliament and the chair of the body's foreign affairs committee, recently told Newsweek he does not believe there will be any significant progress until the battle for Donbas has played out.
During a briefing on Tuesday, Pentagon Press Secretary John Kirby told reporters that Russian forces had "prioritized the Donbas," which he said would require "a whole different level of fighting, a whole different type of fighting" from both Russia and the defending Ukrainian military.
Kirby noted on the previous day that Russia was setting "the conditions for more aggressive, more overt and larger ground maneuvers in the Donbas," while the U.S. was assisting Ukraine with 18 American 155mm Howitzers and 40,000 artillery rounds as part of an $800 million assistance package announced last week.
As a new phase of the war opened in Ukraine, U.S. officials expressed concerns about possible Russian cyberattacks closer to home. The U.S. Cybersecurity and Infrastructure Security Agency warned on Wednesday that "increased malicious cyber activity" could be on the way, either from state-sponsored actors in Russia or cybercrime groups aligned with the nation.
Newsweek reached out to the Washington, D.C.-based embassies of Russia and Ukraine for comment.